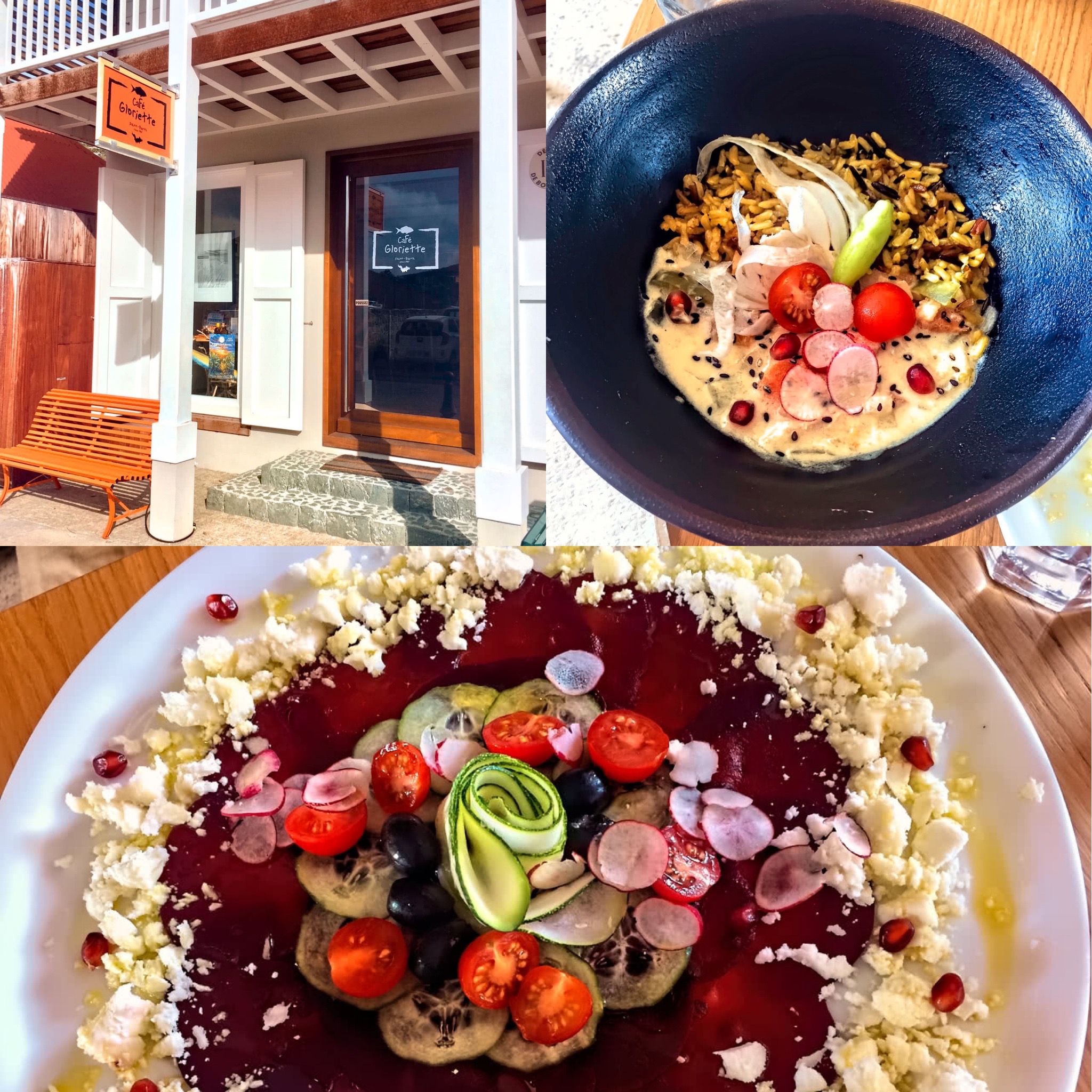 We had been walking around Gustavia for a few hours and decided we should probably eat some lunch. Since this was our first visit, we really didn't know where to go. We just happened to wander by Cafe Gloriette and with its air conditioning and cute atmosphere, we chose to walk in.
So many of the items on the menu looked good to us, what should we try? There were lots of veggie options as well as gluten free foods so it seems we chose the right restaurant! As is typical in many places, we got two things that we'd both share, the Beet Carpaccio and the Thai Vegetable Curry special.
We enjoyed the music, cooled down and chatted with the staff while we waited for our food. As they brought it over, we were amazed at the presentation. The carpaccio was so beautiful we almost didn't want to eat it, but of course we did, and it was delicious! Neil got a coffee and a gluten free treat too before we headed out.
Such a great find! If you take the Ferry over from St. Maarten like we did that morning, be sure to stop by Cafe Gloriette! And according to their menu, there are breakfast options too if you get hungry earlier than we did that day.