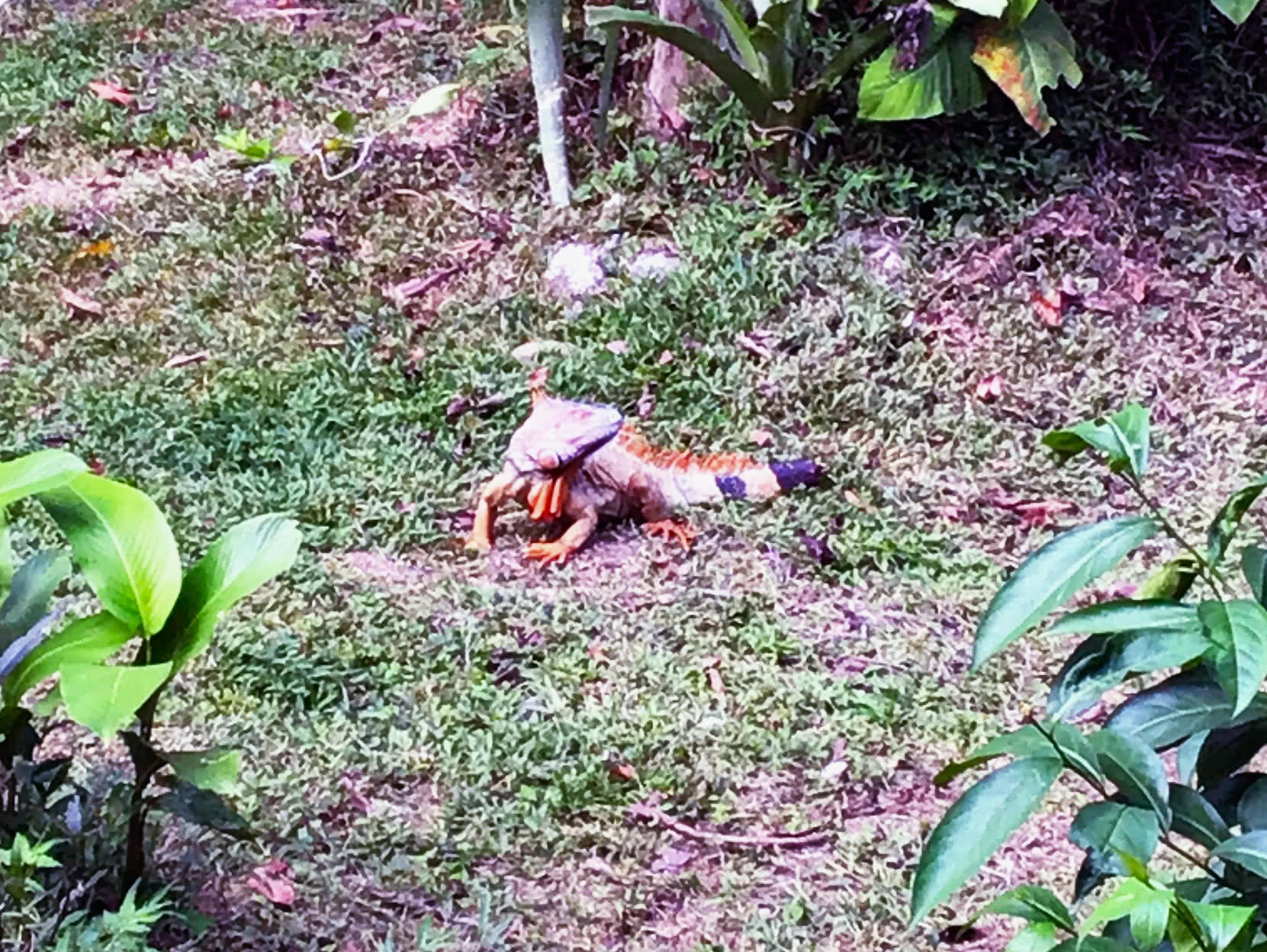 Really not a great place if you're looking for R&R
This is the 15th place we've stayed in Costa Rica, so we are familiar with rentals here, and have spent about a year total in this country over the last five years.
The day we were supposed to check in, we still hadn't received directions and had to reach out again for them. We were then inundated with what can only be described as an insane push to book any and all activities through the hosts so they can 'give us the best dealz'. These were sent as a giant copy pasta with no order and repeated info. Somewhere within all of that were the directions on how to get to the rental and how to get inside.
We did request info on renting bicycles, but never heard back.
Nobody greeted us on arrival, even though it was necessary to provide our exact time of arrival for the caretaker, whom we never saw the entire visit. Our only interaction was asking, via WhatsApp, for some clean towels and new trash bags after four days. These were left on the bench outside our door while we were away.
When we asked about the laundry service available (which was a listed amenity when we booked), we were told to walk a half mile away with our dirty clothes and bring it to the public lavendaria there. Saying they have laundry service available is basically a lie. That's like saying lunch is provided because there is a restaurant a half mile away you can buy food at.
The cabin has the worst shower we've ever used, out of any place we've been in the world. Barely a trickle came out of the head, and the floor was sloped away from the drain, so water just puddled there.
Every evening, there were multiple bats inside the unit. We would run out with pillows on our head and leave the doors open, waiting a half hour for them to finally all fly out. This happened because there wasn't enough screen on the high wall.
We prefer to cook our own meals, which is why we wanted a unit with a kitchen. We were told to bring our own lighter for the stove. Upon arrival, we found there wasn't a spatula, and that the fry pans were a scratched and warped disaster.
It's really not a great place if you're looking for R&R. We had really hoped for some quiet time during our stay in Casa Lina, instead we were faced with headaches at many turns and then playing a terrible game of duck and cover. I'd say the only saving grace there is the scenery. Your dinner table faces the woods and there are many tropical birds and iguanas. I'd recommend looking at other places.