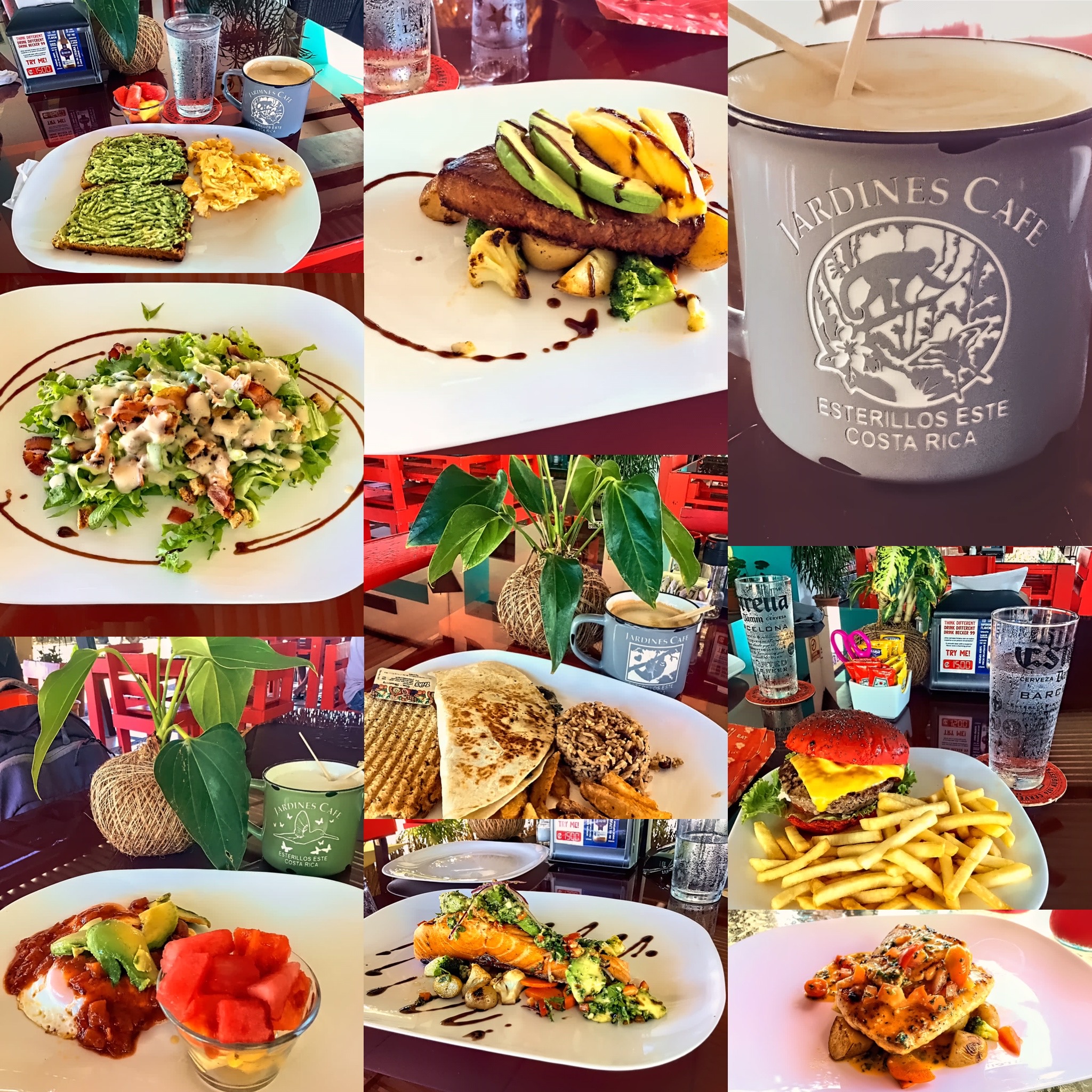 Jardines is a delicious cafe located in the Esterillos Town Center Plaza! We visited them about a half dozen times during our recent visit to Esterillos. We tried their breakfast and lunch and they are open for dinner too.
We were drawn to Jardines because of the owner, Jesus. We've actually been following him around Costa Rica for about five years now because no matter what he serves, it's amazing. Definitely one of the top Costa Rican chefs in our opinion!
Throughout our time enjoying Jesus's meals, we've been eating his red snapper dish. It's called the Gringo Loco at Jardines and you will love it! We've also had his salmon a few times. This version comes with avocado and fresh veggies, another win!
Jardines is the first place where we've tried Jesus's breakfast items. The toast is from freshmade bread and the avocado toast is absolutely wonderful! Tastes like guacamole, not just avocado. And their coffee is great too, try a cappuccino or a latte! We also ate the breakfast quesadilla, the tico traditional breakfast and the huevos rancheros. You really can't go wrong with any of them!
And don't forget the hamburger that comes with a red bun! These rolls are made in house too and can't be missed. Looking for something a little lighter, try the caesar salad with bacon!
We highly recommend the food and the atmosphere at Jardines. It's a great place for any meal!"