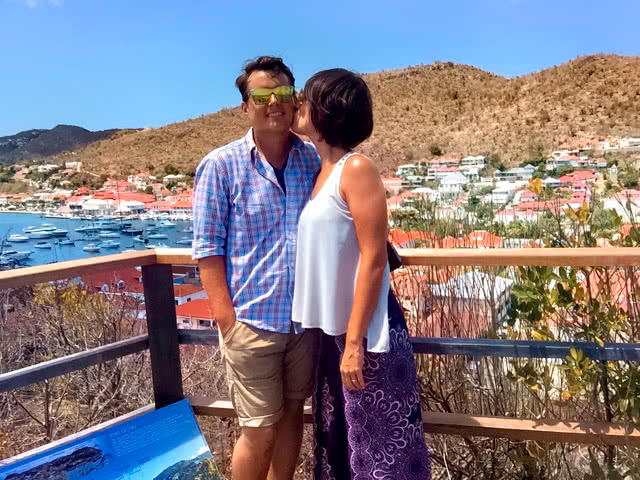 During our time on Sint Maarten, celebrating Maria's 40th birthday, we decided to take the ferry over to the world famous St Barths for the day. Recreation spot for the rich and famous, we were a little apprehensive about going since we are neither of those things! So our goal was to visit for the day "on the cheap", and here's how we did it!

We boarded the Voyager ferry from Marigot, St Martin, French West Indies to Gustavia, St. Barths, FWI early one morning. The ride was beautiful and took about 75 minutes. Both outside and inside seating are available, and there's also a business class private cabin that comes with wifi on-board. The ferry makes the trip several times per day.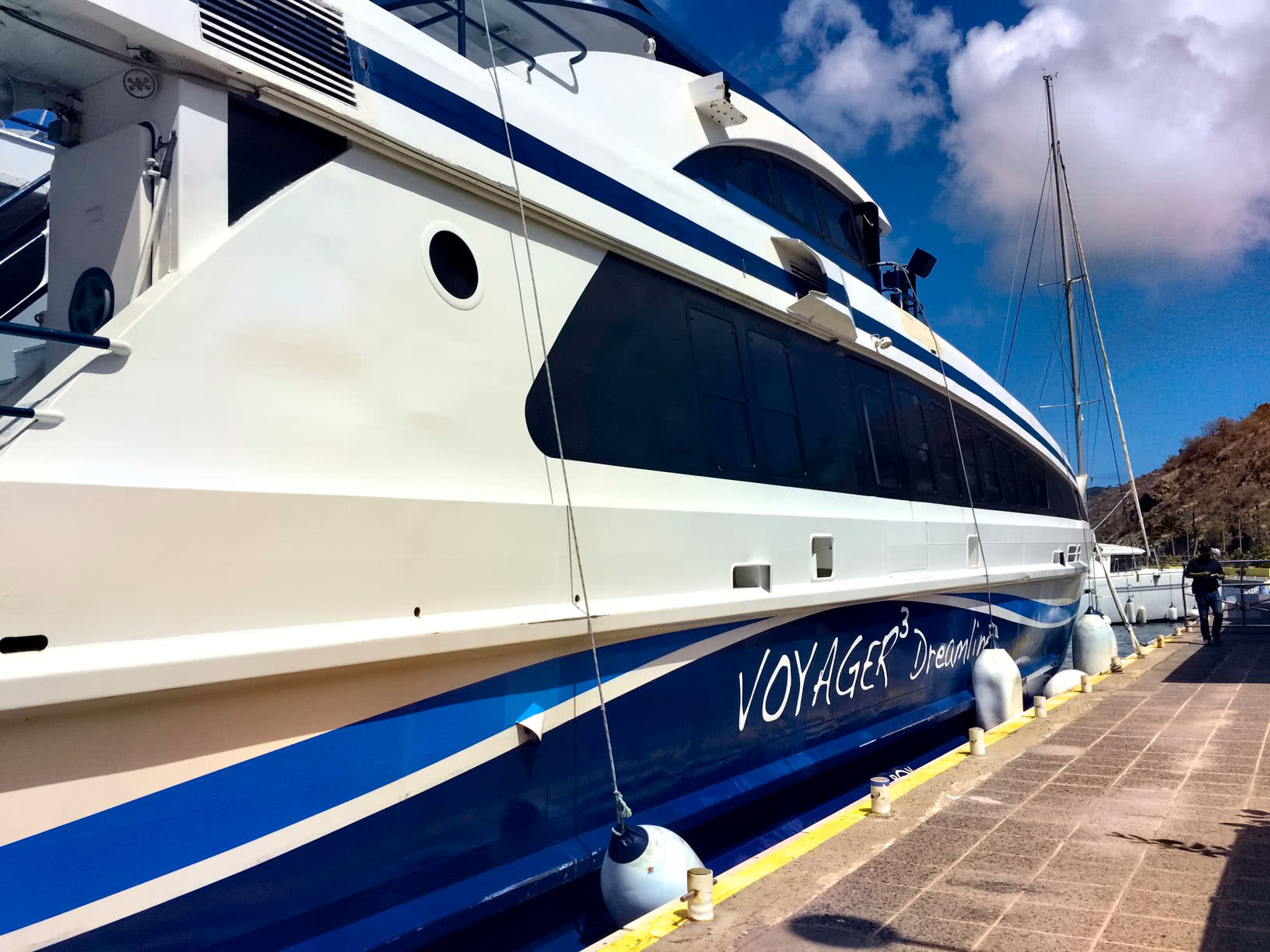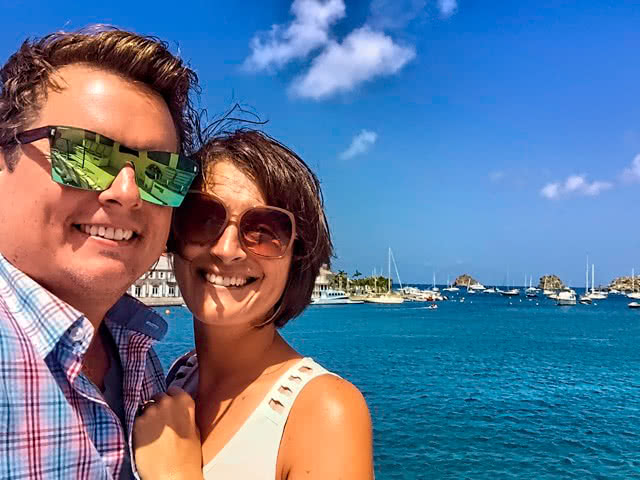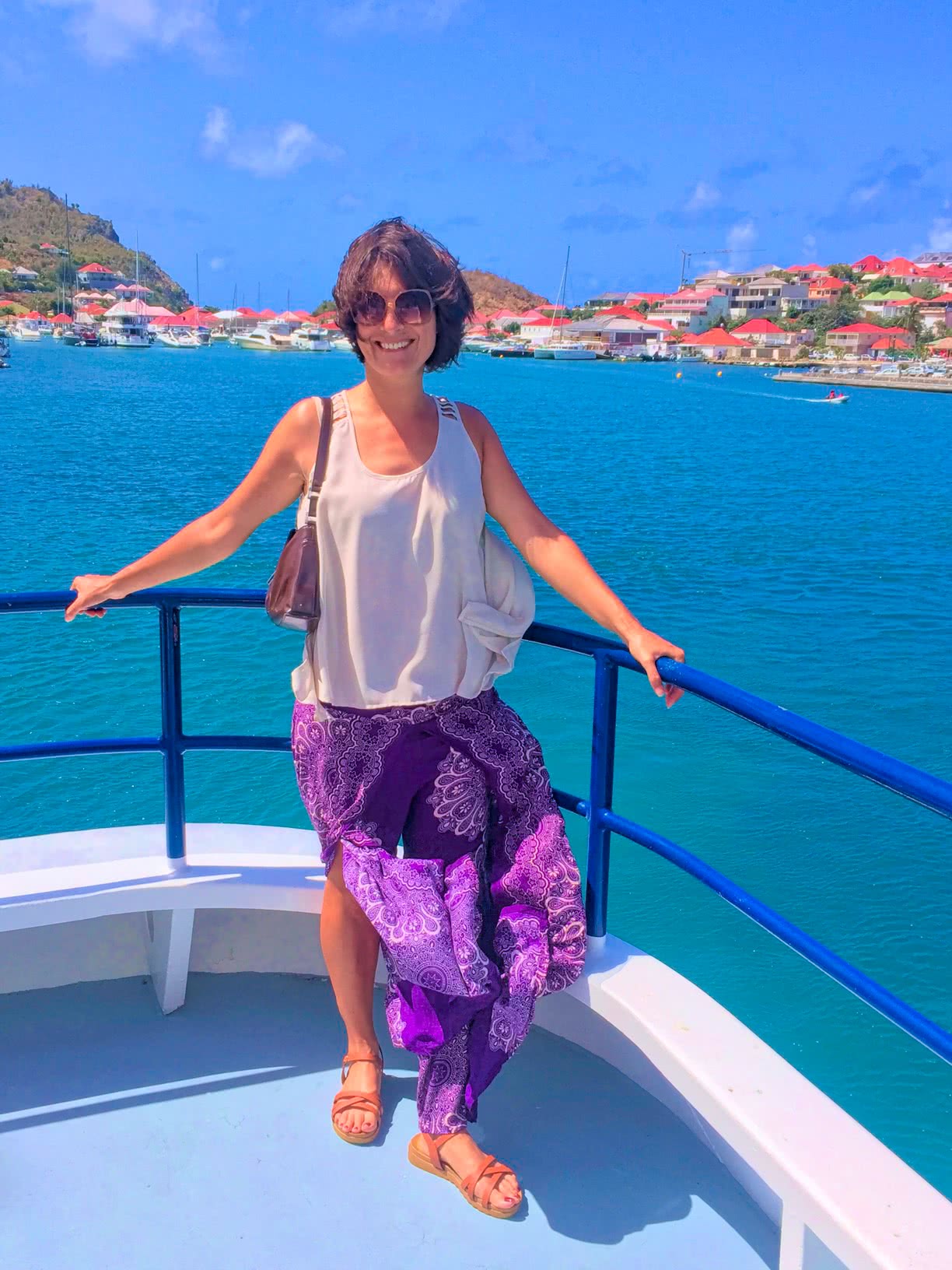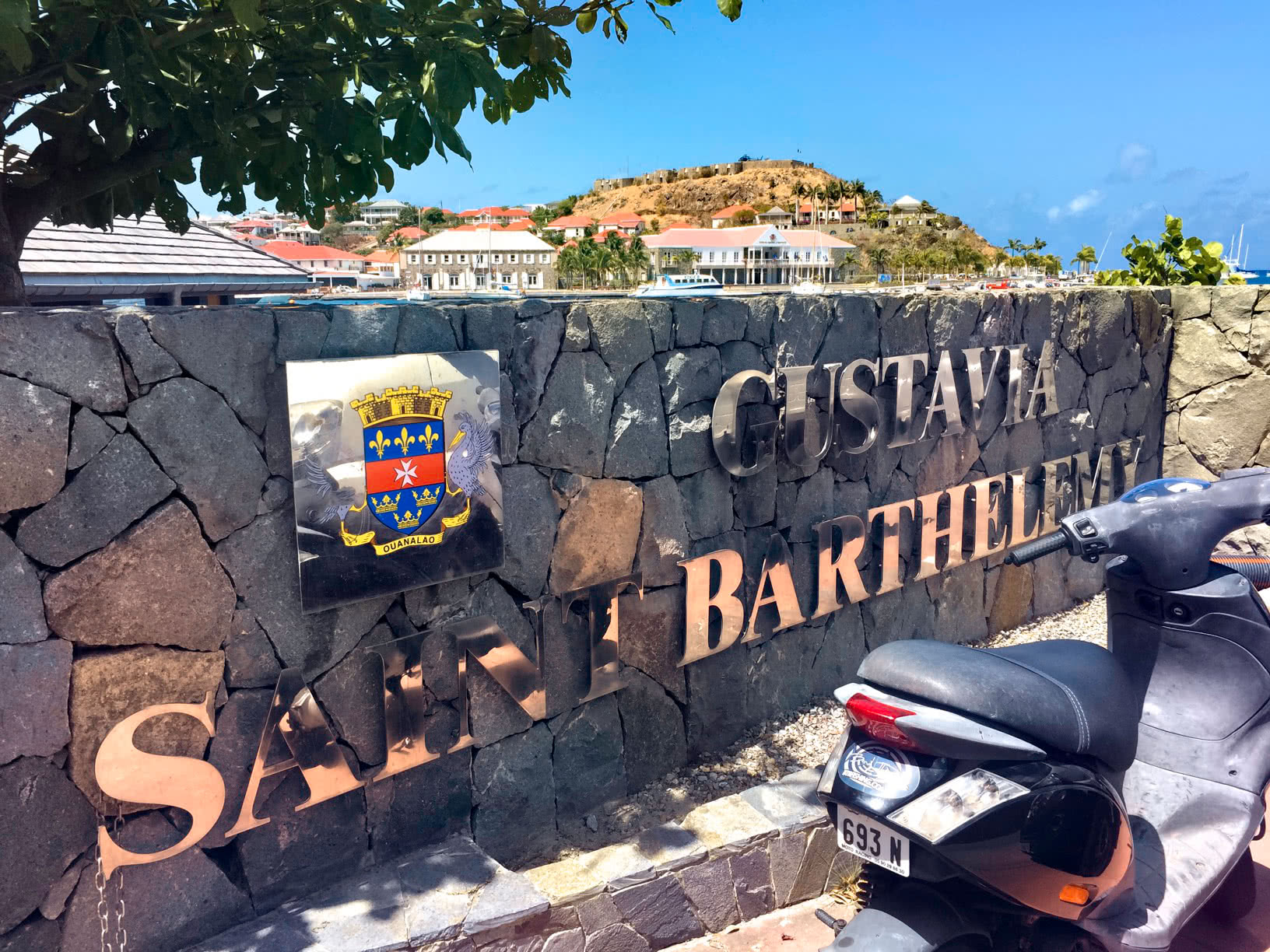 Upon arrival in Gustavia, we first got our passports stamped then used the free restroom at the marina. We headed out to the main road of Gustavia, a horseshoe-shaped town closely wrapped around the bay. We visited just about every store, starting at the pharmacy and stopping in a few high-end places like Prada and Gucci. There is a fantastic little French grocery there, Le Libre Servic, where we found amazing deals on French Brie, French bread, and a half-bottle of French white wine (of course, they have bottle openers at the cash register!). We walked outside with our make-shift brunch, taking a seat in one of the gazebos surrounding the marina, and enjoyed our authentic French cuisine. Super fantastic!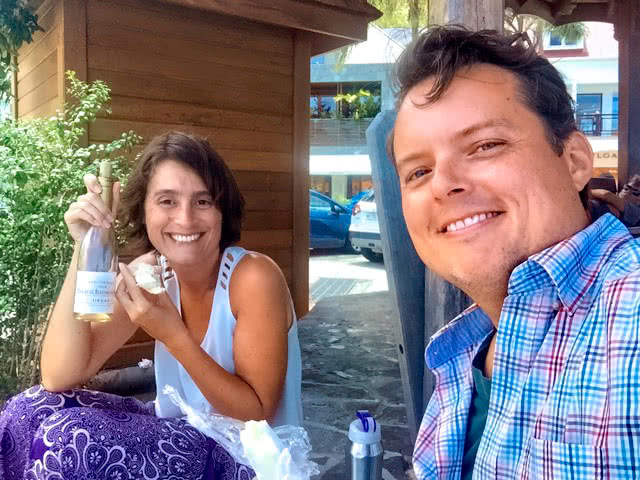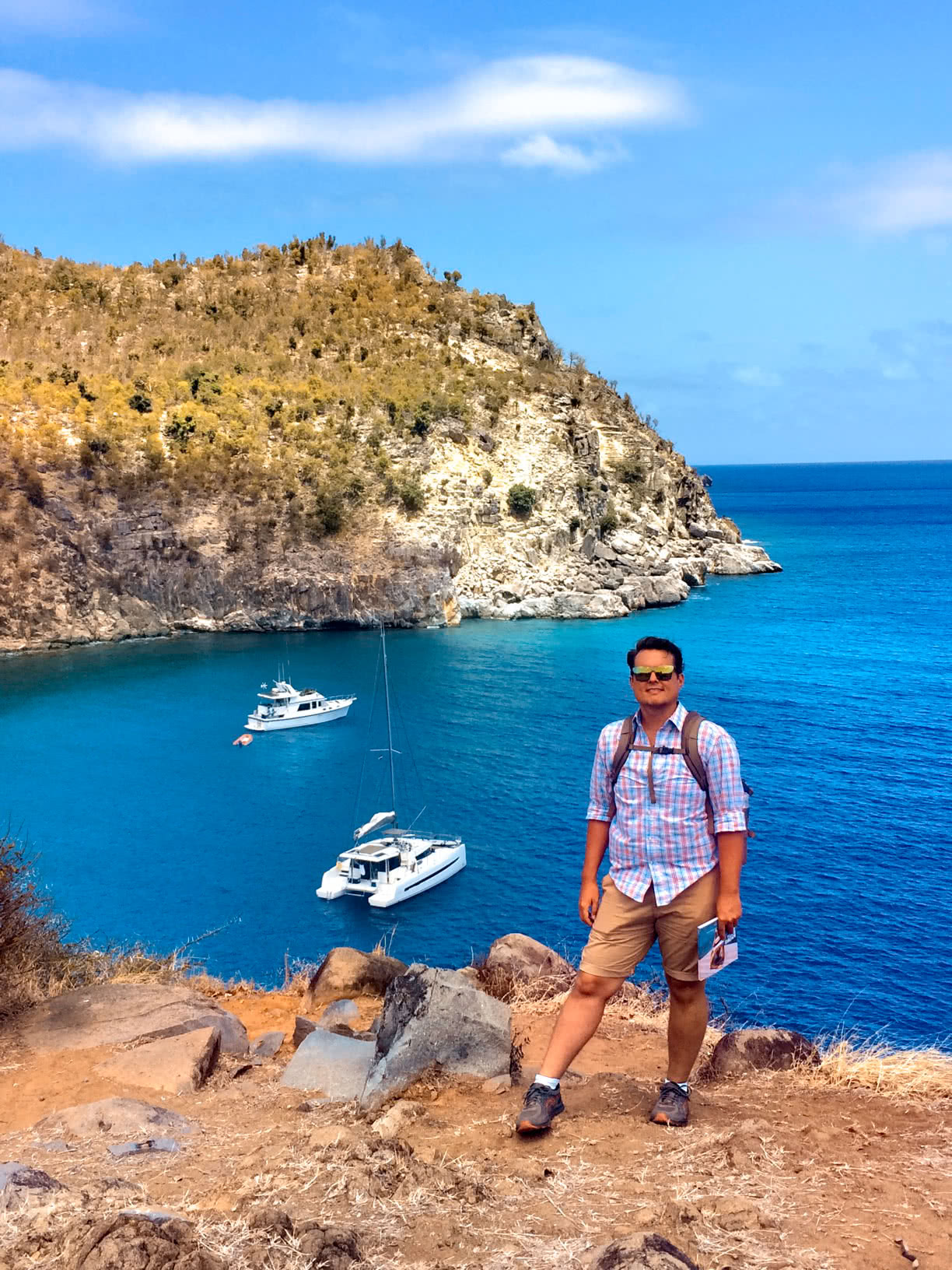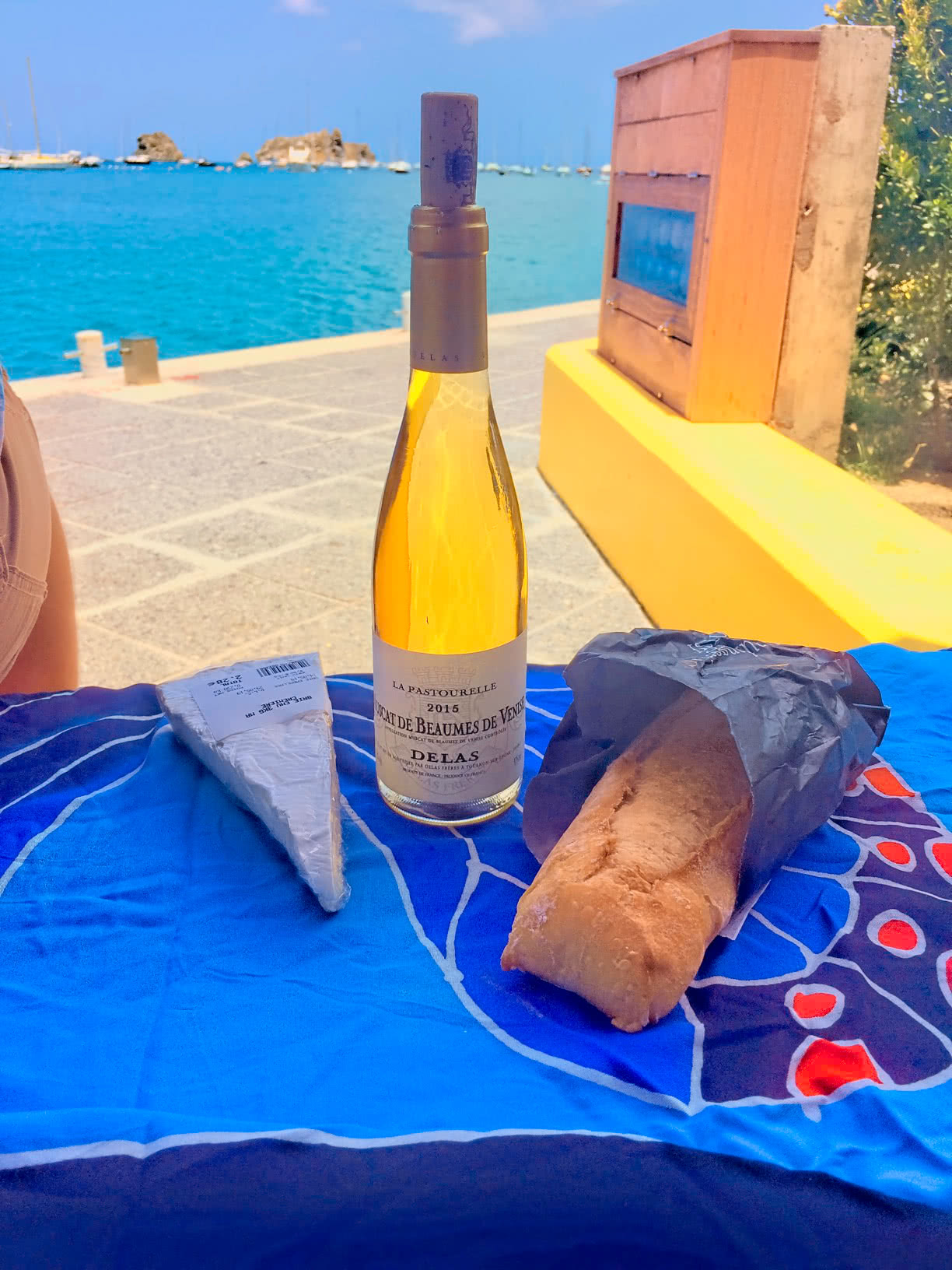 After a quick rest, we walked up an amazingly tall staircase at the top of the horseshoe to visit Fort Karl. There isn't much there any more, just stone steps and building foundations. Oh, and an amazing panorama of the city of Gustavia and views of other parts of the island. Of special note is a view of Shell Beach on the back side of the hill we had climbed. Would definitely like to stop there on the next visit. We could also see other islands from our vantage point, including St. Kitts, Saba, and Sint Maarten.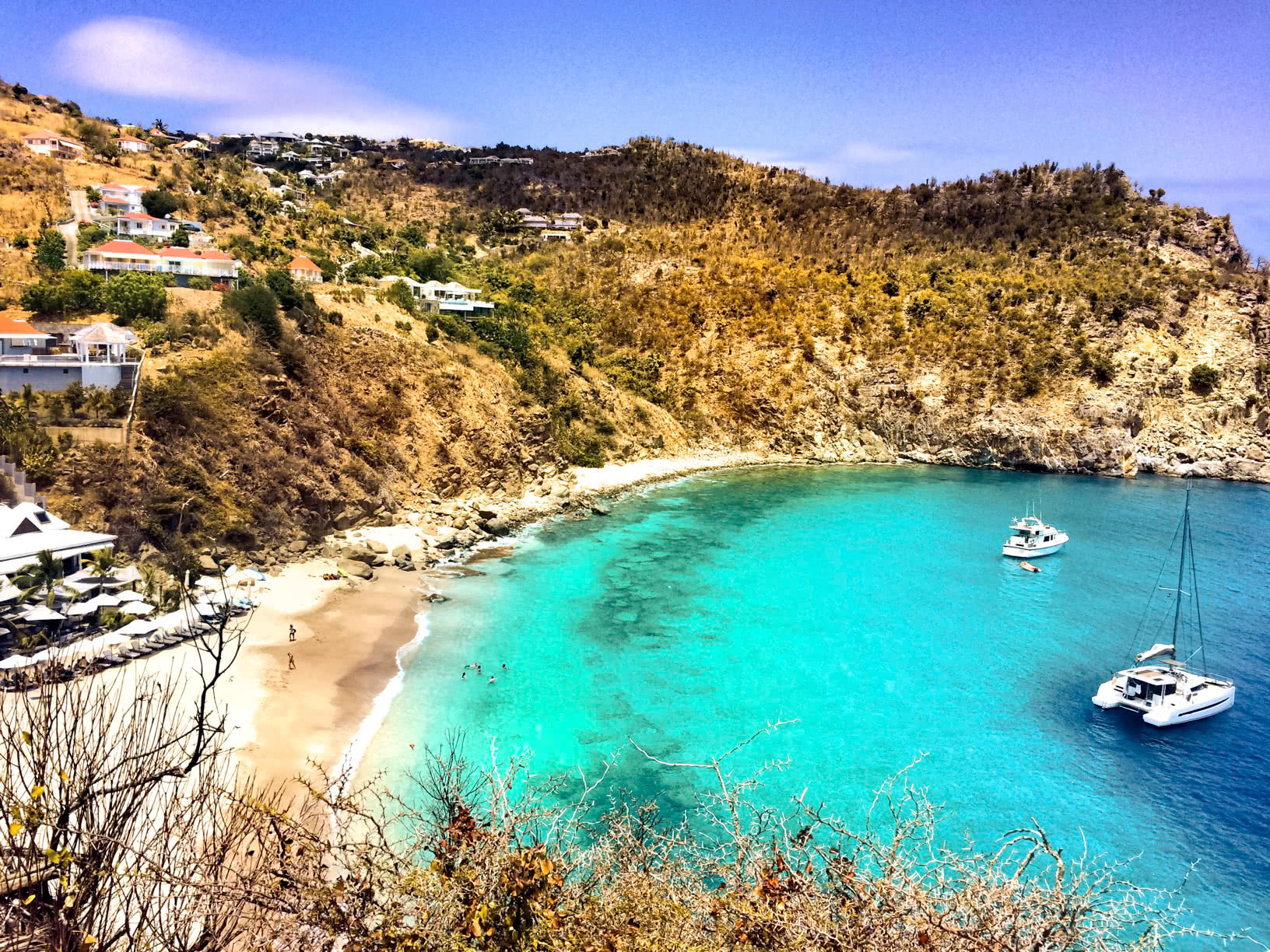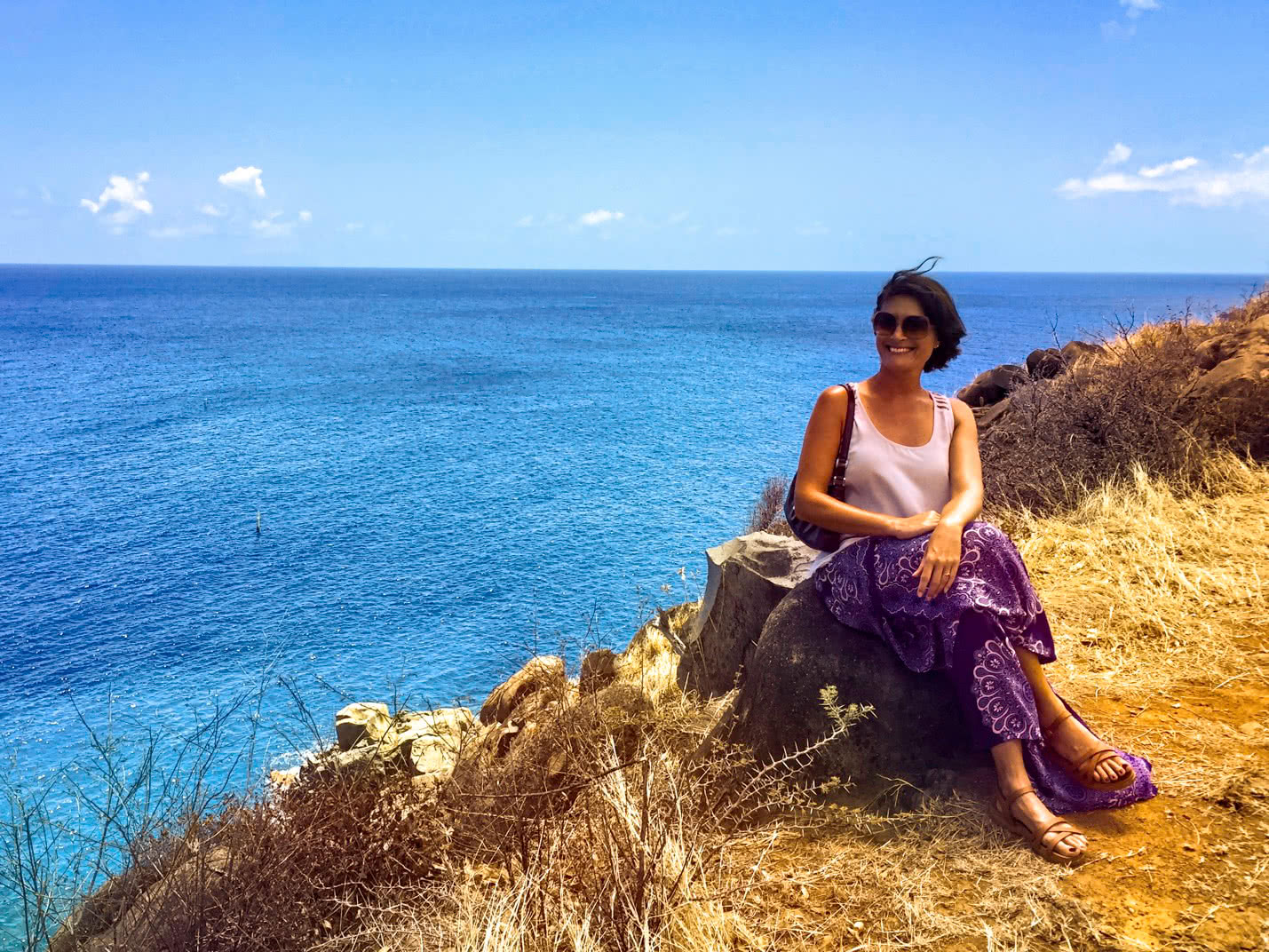 After our exercise time climbing the hill to the fort, we determined it was definitely lunch time. Just a few blocks from the bottom of the stairs, we found a beautiful little cafe, La Gloriette. With architectural prints hanging on the walls, custom made Rhums for sale, and menus on cute little chalkboards they brought to our table, we knew we were in for a treat. We chose to share the Beet Carpaccio and Thai Vegetable Curry special. Just amazing, we were absolutely blown away by the carpaccio as it moved into our top 5 list of foods we've ever eaten in our lives. The curry was fabulous, all of the ingredients were fresh and delicious. At the end of the meal, after complimenting the owner on our experience, she pleasantly delivered a taste of her Ginger-Chocolate Pie. Wow, out of this world!! Just a fantastic meal.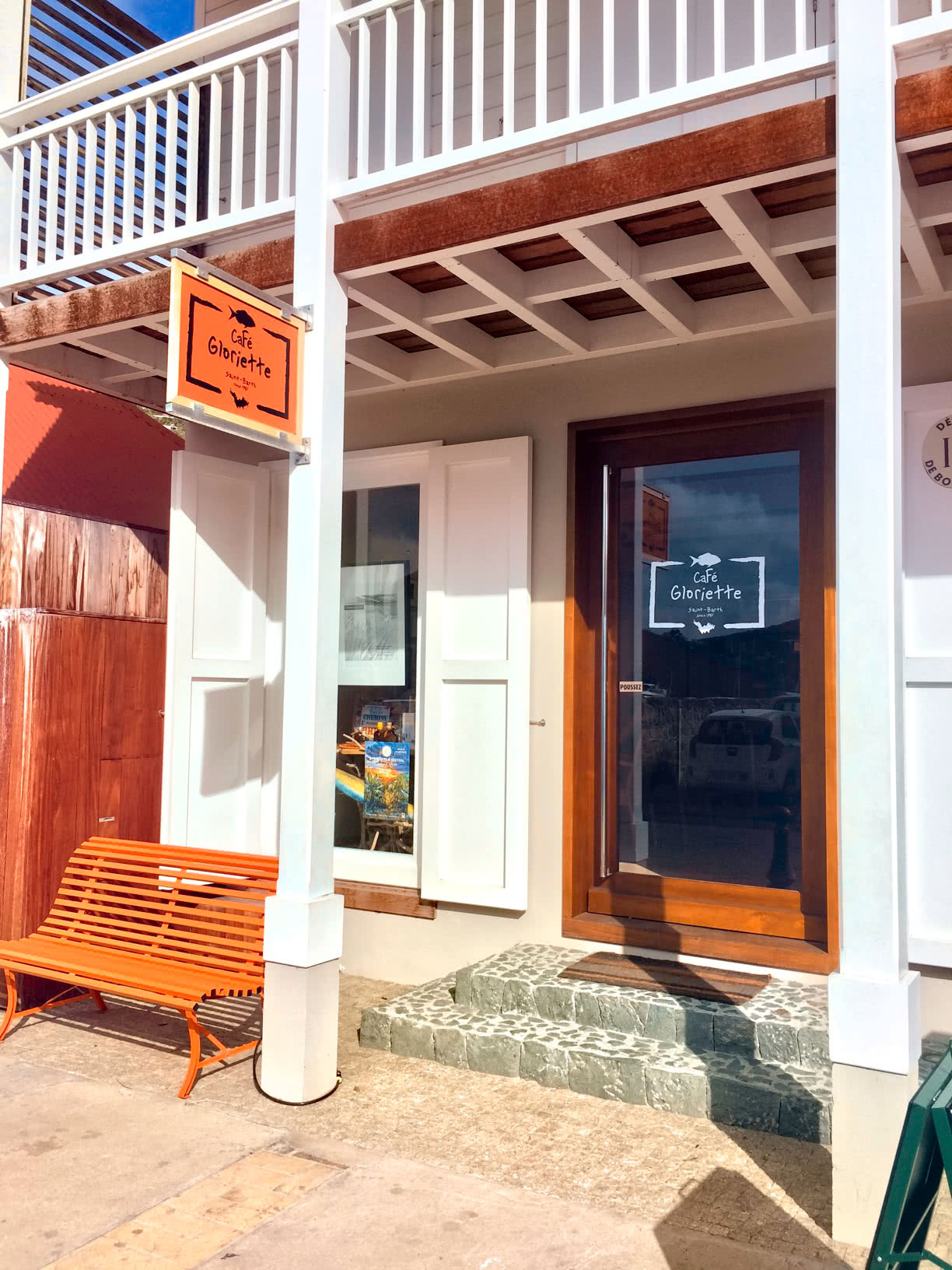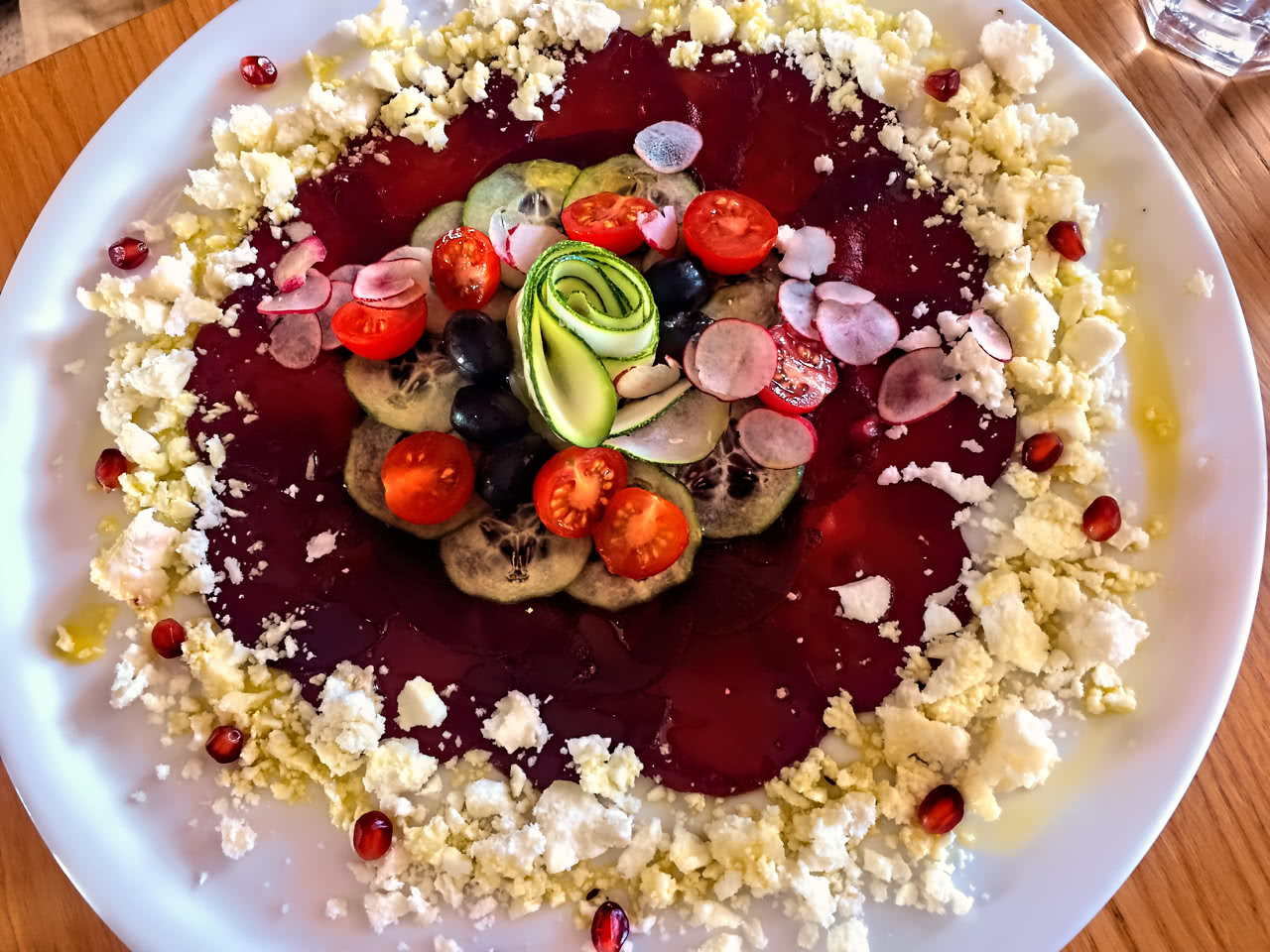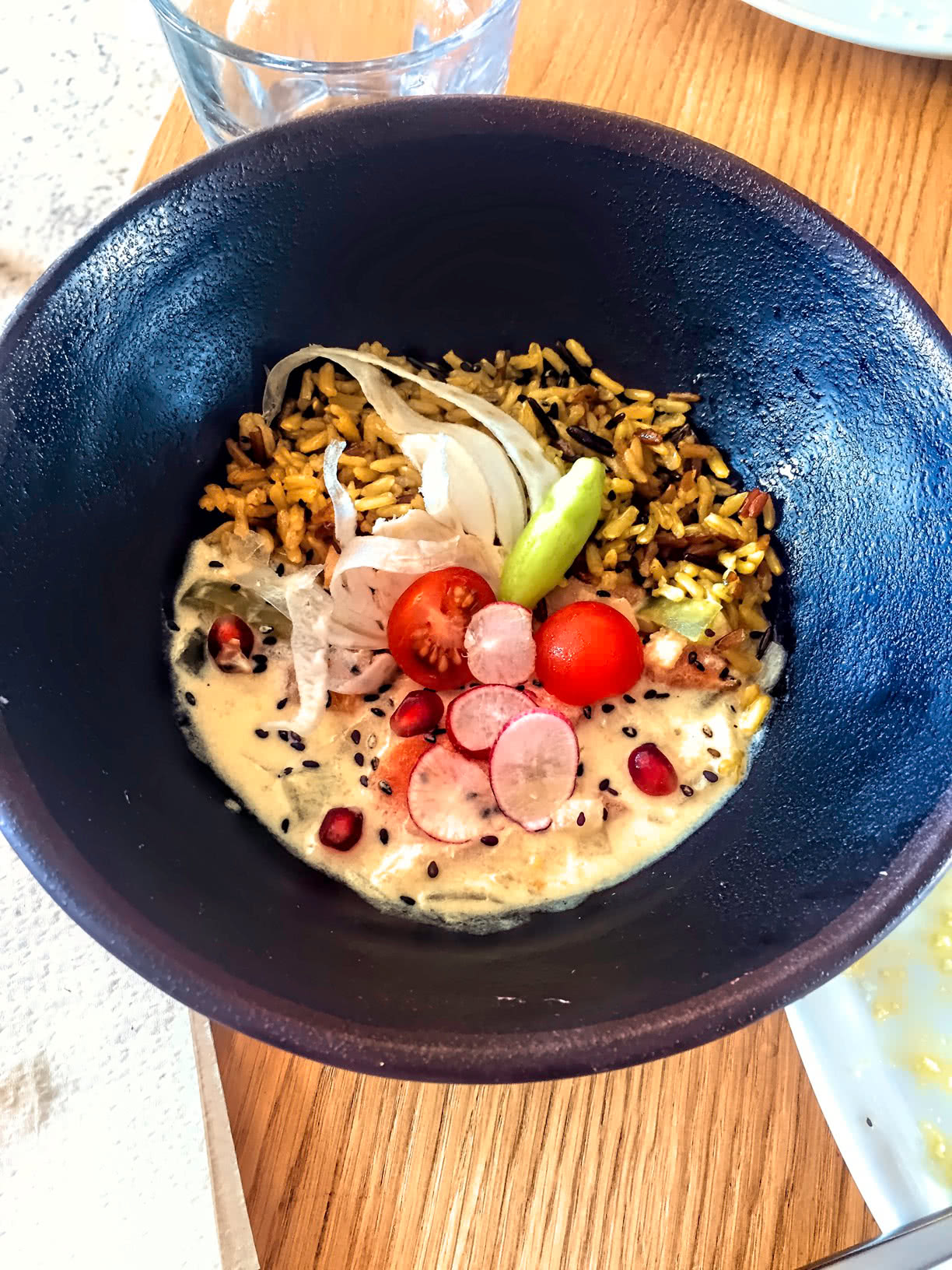 As we headed out to explore a bit more, we grabbed some cappuccinos and "power balls" (delicious little coconut and cacao or cinnamon treats) to bring with us. The power balls, as well as everything else we ate at La Gloriette, was gluten free and just absolutely fantastic. Lunch and the to-go treats totaled under $60, quite a steal in this town!
We did some more walking, finishing our way around the horseshoe, stopping in a few houseware shops to see amazing designs of cloth and furniture styled just for St. Barths. We really loved the delicate colored glasses and giant woven lampshades available.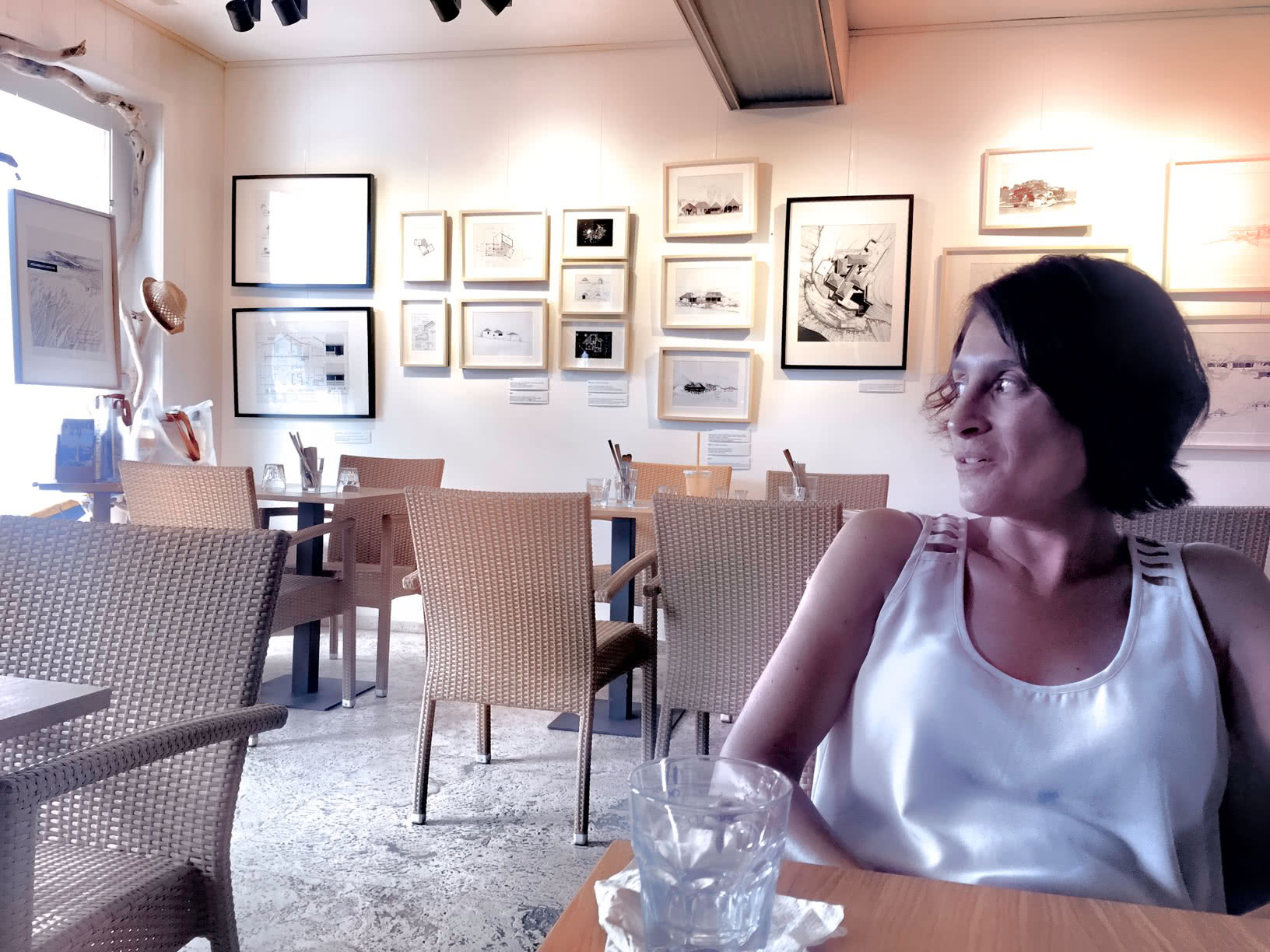 There's an amazing amount of art available to purchase at every turn. We even found some fantastic wooden postcards, so we bought one for a souvenir and another to send to our friends Dharma & Julio in Florida, along with a couple of other keepsakes.
| | |
| --- | --- |
| | |
| | |
| | |
| La Gloriette lunch & snacks | |
| Pati De St Barth souvenirs | |
| | |
Our day completed as it had began, riding the Voyager ferry, this time returning to Marigot. As we watched the sunset dip into the Caribbean Sea, we drank in the warm ocean breezes and memories of our little trip, and felt happy indeed that we had succeeded in enjoying our visit without spending more money than we had planned.