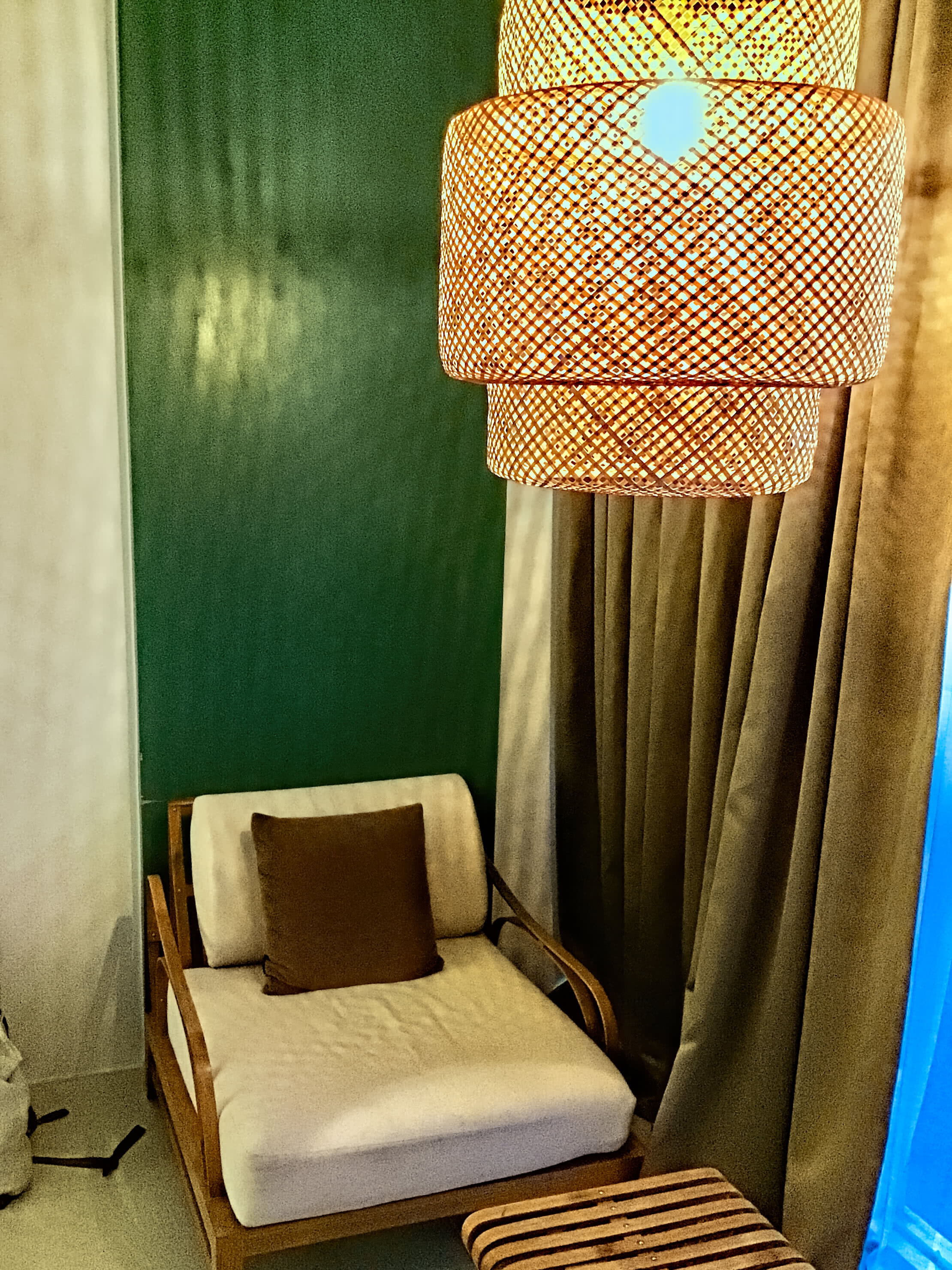 When we searched on Booking.com for a place in Old Phuket Town we were looking for a room that had a kitchen so we didn't have to dine out for every meal. We knew there would be some days that we would just stay in to catch up on work too so we wanted more than just a bed and a bathroom, something a little more spacious.
The Executive Deluxe room at Sino House worked out great for us! There were two comfy chairs over next to the window,  a big bed that was tucked away in an alcove, and even a desk. Although there wasn't a full kitchen, there was a microwave, mini fridge, cups and plates in the room. The fridge was even restocked with water and soda each day. As an added bonus, a hot breakfast could be ordered each evening and it was delivered to your room when you woke up.
The staff were very friendly and even arranged for an early check in for us. They also offer luggage storage, which was very convenient.
We highly recommend this super affordable place if you're visiting Old Phuket town!