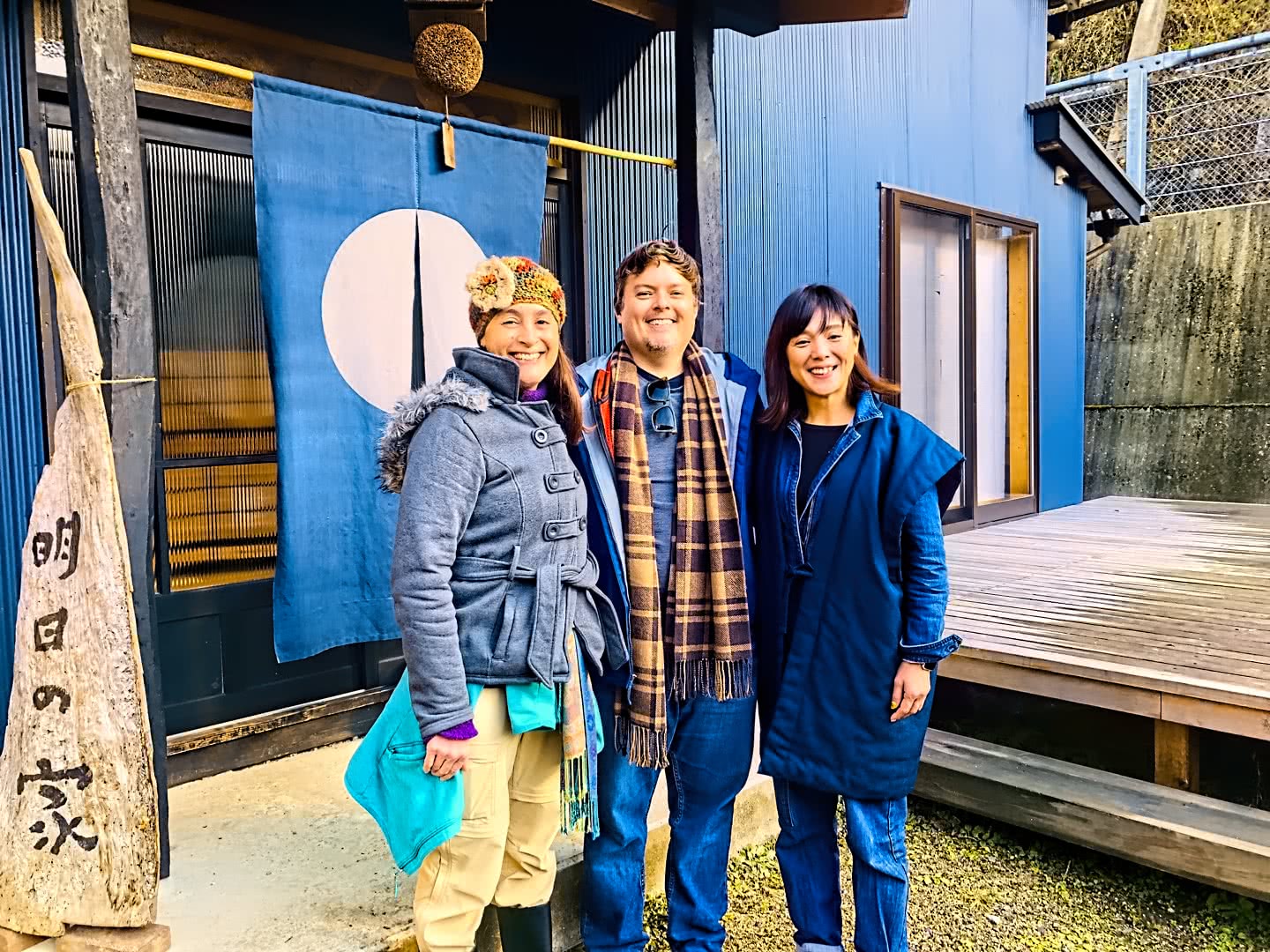 We just wrapped up our month long trip to Chizu, Japan. Chizu is a small village in the Tottori prefecture known for rice and vegetable agriculture as well as cedar tree forestry. What brought us there you ask? We had just visited Kyoto and were looking to spend some time in the Japanese countryside. Although we didn't know much of anything about the area, the photos of the house seemed like we'd be transported through Japanese history.
The day we arrived, we were greeted by Tomoko, the hostess, and a friend who would help us communicate in both Japanese and English. We went through the features of the home and became acquainted with anything that seemed unfamiliar to us. It was such a smooth process. Tomoko also showed us the Hanten (Japanese house coats) that we could use during our time and brought over some boots and a coat for my wife to borrow, just in case.
She also brought over a couple more space heaters just to be sure we were warm enough during the Japanese winter. Please note there are two mini split heaters, we're just not used to cooler weather as we usually visit warm climates.
The home is not only historic but very large! The kitchen had plenty of space, plenty of cookware, as well as handmade pottery and dishware from the region. There's also a rice cooker that we used pretty much everyday to cook our local rice. The bathroom was very big too, with a vanity to get ready, a shower room with tub and separate toilet area. Even space to hang your laundry after using the washing machine!  There's also a big deck and fire pit to use during the warmer days.
If you're wondering if you'll need a car to stay here, we didn't. There's a bus stop, about 10 minutes away, along a flat, easy road. The bus comes just about every hour. and it only takes 10 minutes to get to town for the grocery store, restaurants, visitors center, shrines, and sake brewery. Plenty to do in this little town! And if you need the hardware store, vending machines, or are just looking to go for a walk on the old road previously used by samurai, that's all right next to the house.
The neighborhood is super peaceful with nice neighbors, rice fields and a pine forest. If you're looking to have some zen moments, this is a perfect place.
And a little more about Tomoko. She really made us feel at home, continuing to check in on us, offering local recommendations and setting up reservations and taxi rides for us. We even got together for dinner a couple times and found out that her family is a big part of Chizu and it's history. And don't worry about the language barrier if you don't speak Japanese because she does know enough English to help with whatever you'll need.
We had such a nice time here and are so happy the photos drew us in. Our time at Tomoko's place and in Chizu will stay with us for a long time!