Residence Les Cretes (through RCI)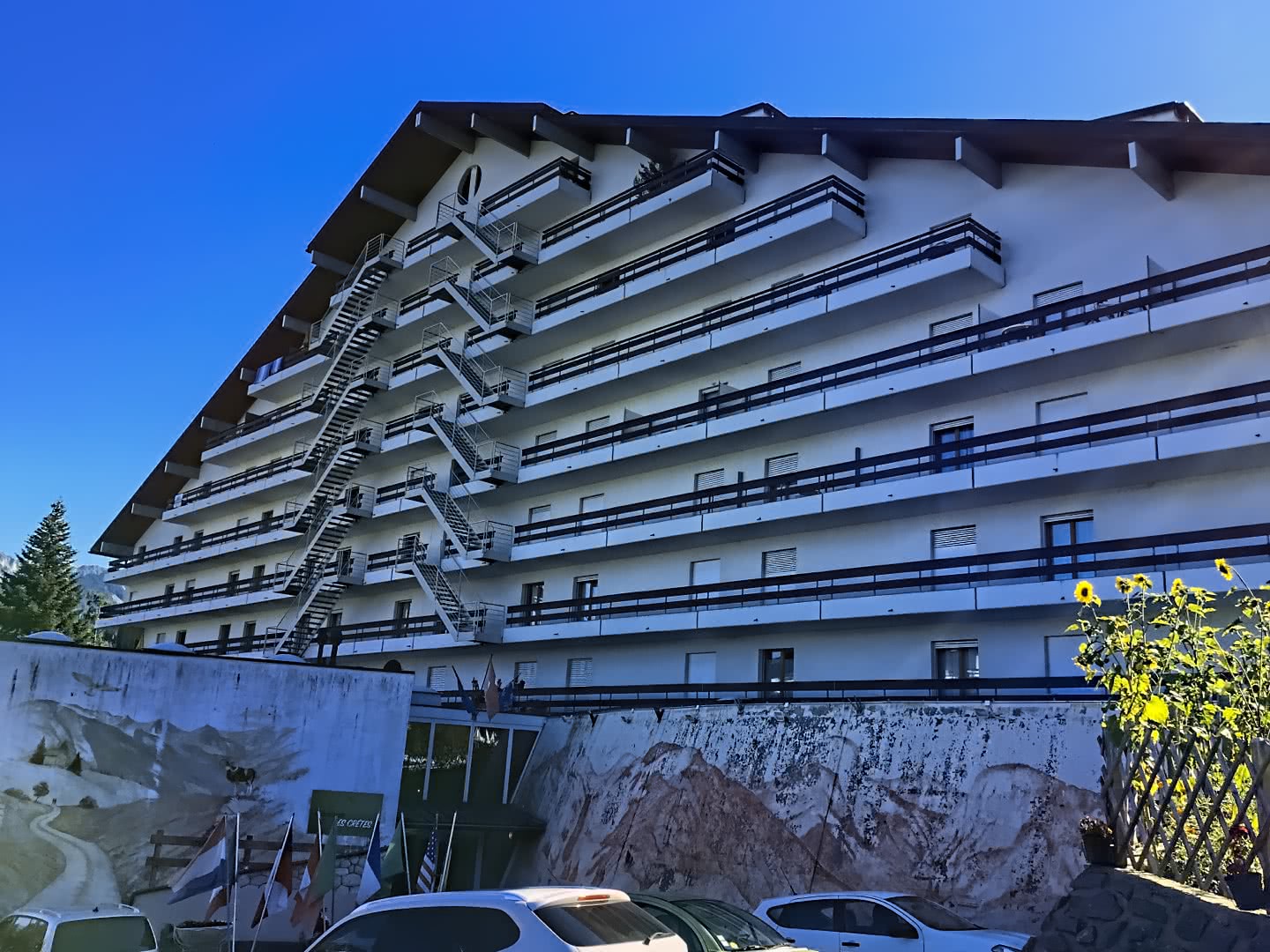 Unfortunately this timeshare didn't provide a great first impression but it's worth sticking it out because it ended up being a great stay!
The floors were pretty dirty and so was the coffee maker. Our television remote was broken but the maintenance crew promptly replaced the entire tv for a working one. The shower head was in an awkward waist height location but we were able to work around it. 
Once we got through the first hour though, things smoothed out. Due to our proximity to the lobby, we were one of the only guest rooms with internet. And although some of the RCI reviews stated that the staff was unavailable, during check in we were told to use WhatsApp to contact them and they were very responsive.
The room worked out well for us with kitchenette and dining table. And as a huge bonus, the staff washed and dried our laundry for us twice.
We were pleased with our experience and the weeklong stay worked out well.