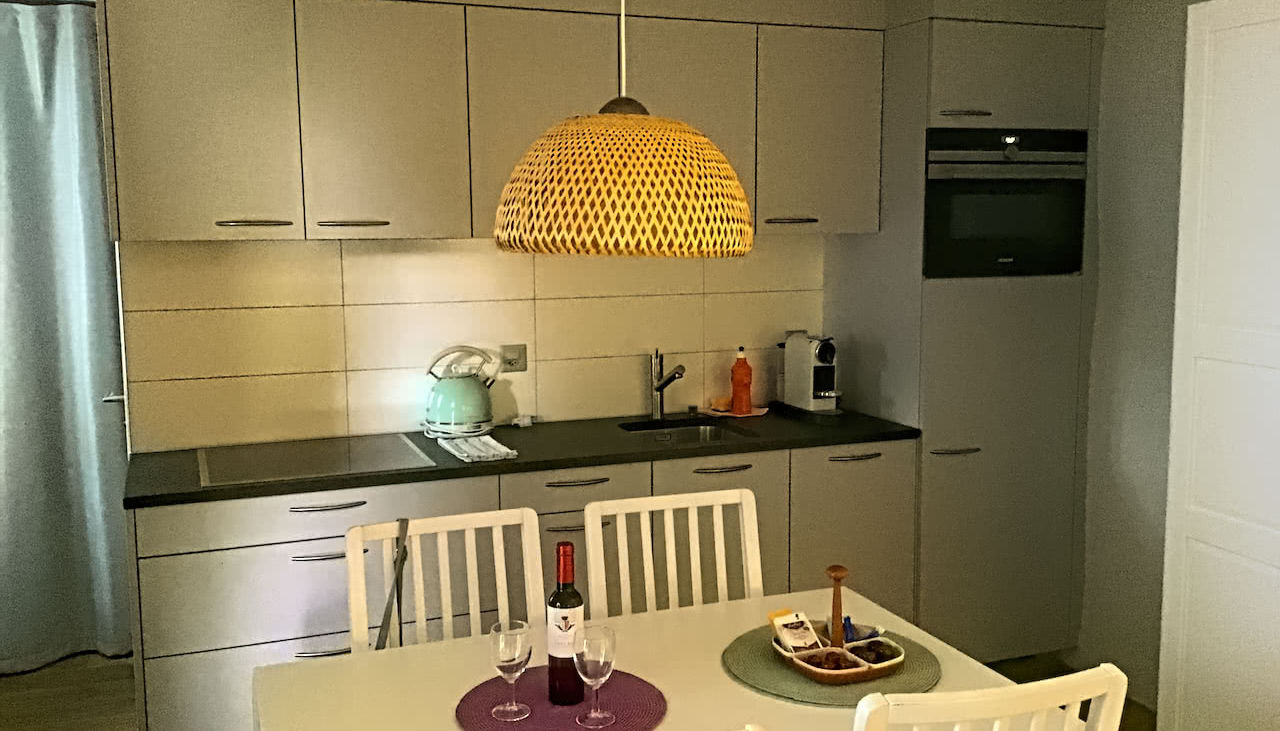 Some friends recommended that we visit Sion when traveling from Lago Maggiore in Italy to Torgon, Switzerland. They told us it had history, castles and grapevines, so we were sold on the idea.
Having never been to Sion, we didn't know where to search for lodging. Daniel's listing said it was in the part of town where only pedestrians could go and that it was quiet so we figured we'd give it a try.
The space is a studio but there's plenty of room to cook, work, sleep, and a very large shower and bathroom compared to what else we had been finding up until then. There was even a washing machine with drying rack that really helped us during our trip there.
Our first impressions of the space were a very nicely designed space with a bottle of local wine on the table. There was even some swiss chocolate provided. All personal touches that were appreciated!
The location is close to everything in Sion but bring your walking shoes. The hills are steep and you'll be ready to sleep well in the comfortable bed. There are lots of maps provided too so you'll be able to find both castles, restaurants and whatever else you are looking for.
Daniel went above and beyond to help us during our stay. We had wanted to make a reservation for a winery tour but without a local cellular plan, we couldn't make the phone call. He called on our behalf and within an hour we were scheduled to go. This is the definition of Superhost and he deserves it! Thanks so much for a great stay in Sion!