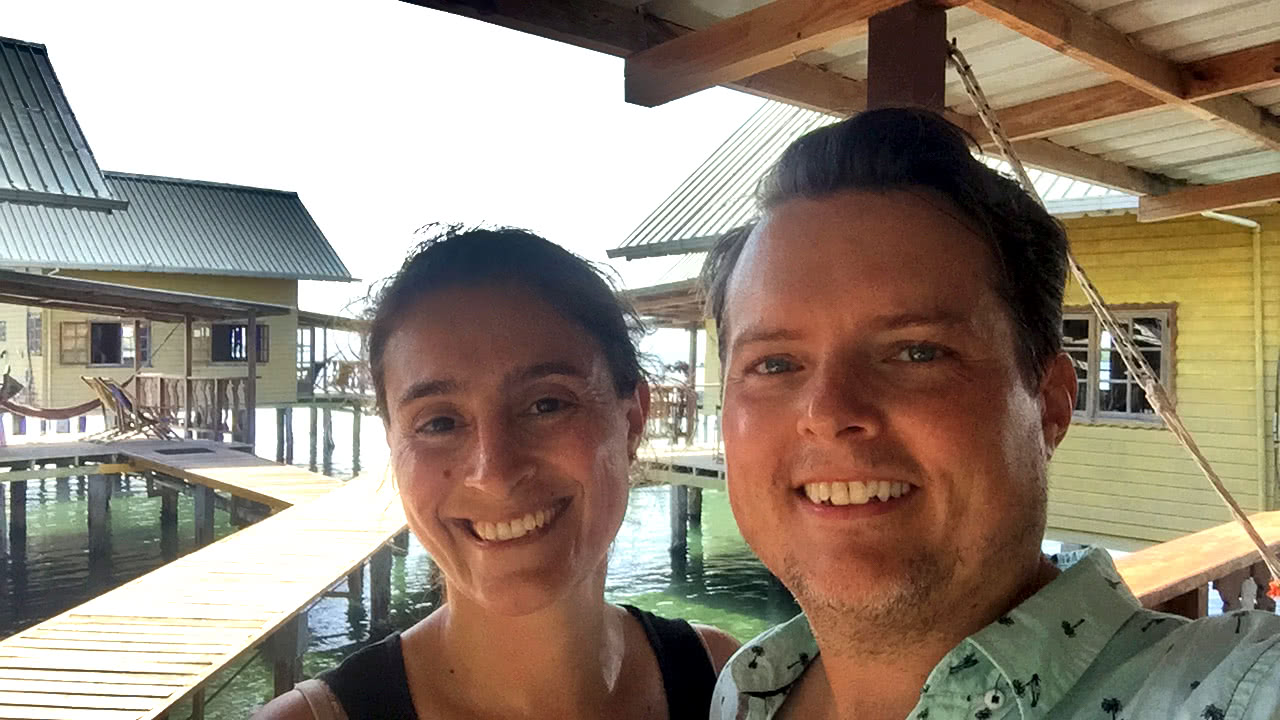 Koko acqua lodge is under renovation but it seems they are just about done. When we arrived, they were putting a fresh coat of paint on but the interior of our cabin was already complete.
Plenty of room for a few couples or a family to stay in each cabin. And terrific balcony and front porch for relaxing. They even provide drinking water so you don't have to go out and buy it.
On the edge of town so no loud parties but easy enough to get to everything. Great price for such a cool experience! Check out these cabins right in the water for a tranquil island getaway!