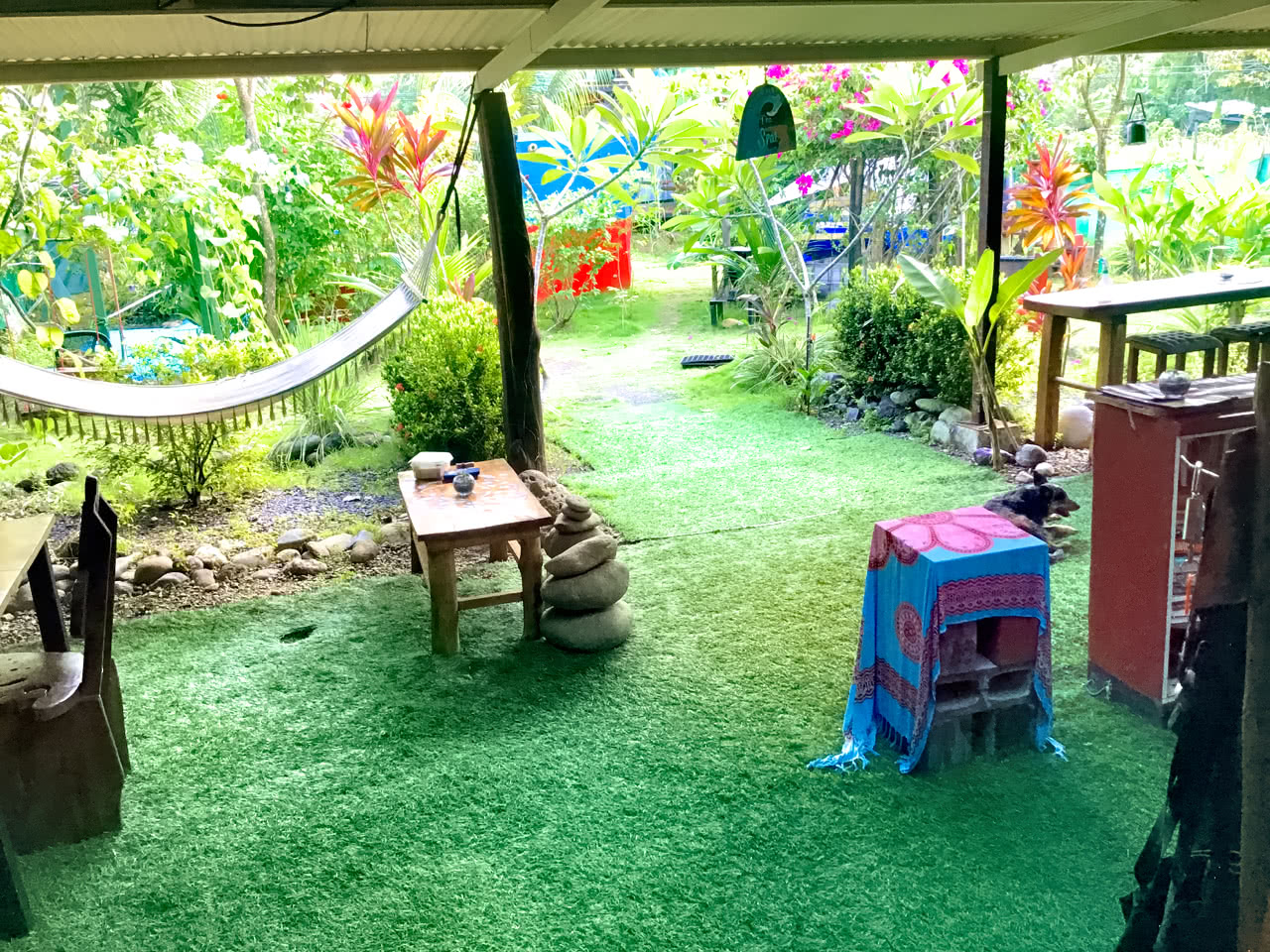 We were on our way to Monteverde and remembered that a friend of ours was staying in Esterillos. In order to spend some time with him, we searched Booking.com to see what kind of inexpensive lodging might be available around there. That's when we found The Spot, a hostel that had a couple rooms made out of shipping containers. The price was reasonable so we figured we'd give it a try.
When we arrived, our host showed us around to see the workout and common areas as well as pointing out where yoga takes place each morning at 730am. My ears perked up when I heard that. Our room was meant for a much larger group than the 2 of us but there was air conditioning and a private bathroom so we were happy. We had never stayed in a shipping container house before but we have heard about them. This room in particular had a large sliding door at one end which let in a lot of light.
We didn't spend much time at the hostel but I was excited to get up the next morning in time for that yoga class. Our host was part of the class that morning, as well as another lady. The style of yoga was ashtonga, one of the more strenuous types but it was great to be taking yoga in person during the pandemic. I figured it's been over a year since I attended a class that wasn't online. There was also lots of arm stretching, which felt great.
After the class, the teacher, our host, Neil and I had coffee and chatted about our past travels. For a place that was just a shot in the dark, we really enjoyed it. Thanks!