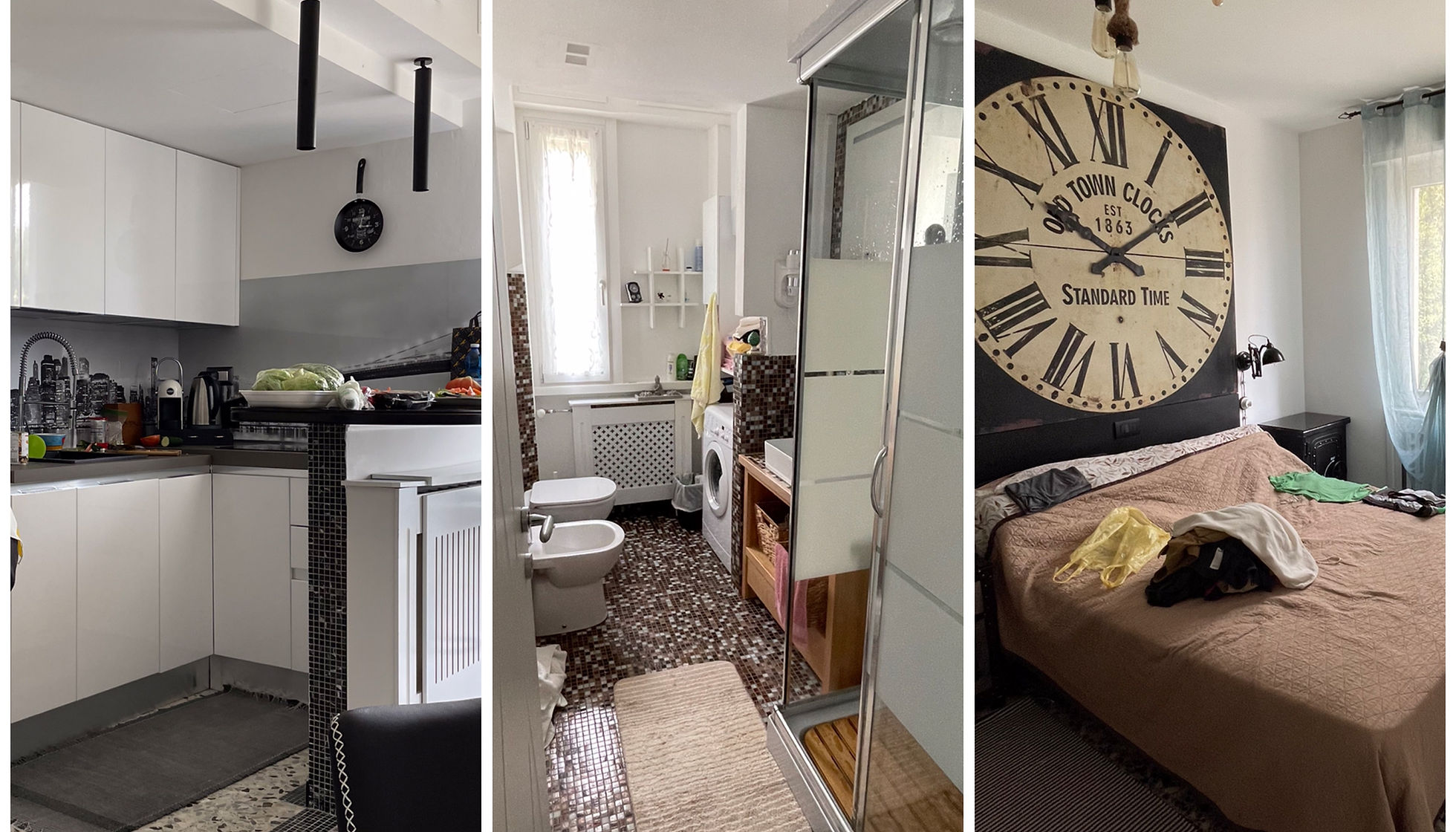 After spending a few weeks in another part of Italy, all of the technology at Lily's place was well appreciated! Her place had an air conditioner, dishwasher, washing machine, electric blinds to darken the bedroom, and a shower with lights and a radio. There were even wall switches to turn on and off the power to the appliances which seemed to be an energy saving feature.
This is a newly renovated space with nice furnishings, tile floors, and plenty of towels. The bed was comfortable and the air conditioner and room darkening blinds made for a perfect sleeping environment!
Our host and hostess graciously picked us up at the train station (as we were arriving without a car) and brought us over to the space for an extensive orientation. They made sure we understood where everything in the condo was located, showed us the manuals for all the appliances, and then brought us back into town so we could get dinner.
This condo is only a ten minute walk to the path near the lake as well as a ten minute walk to a large grocery store. The walk into Arona takes about 25 minutes, but is very flat and easy.