Beehive Mediterranean Restaurant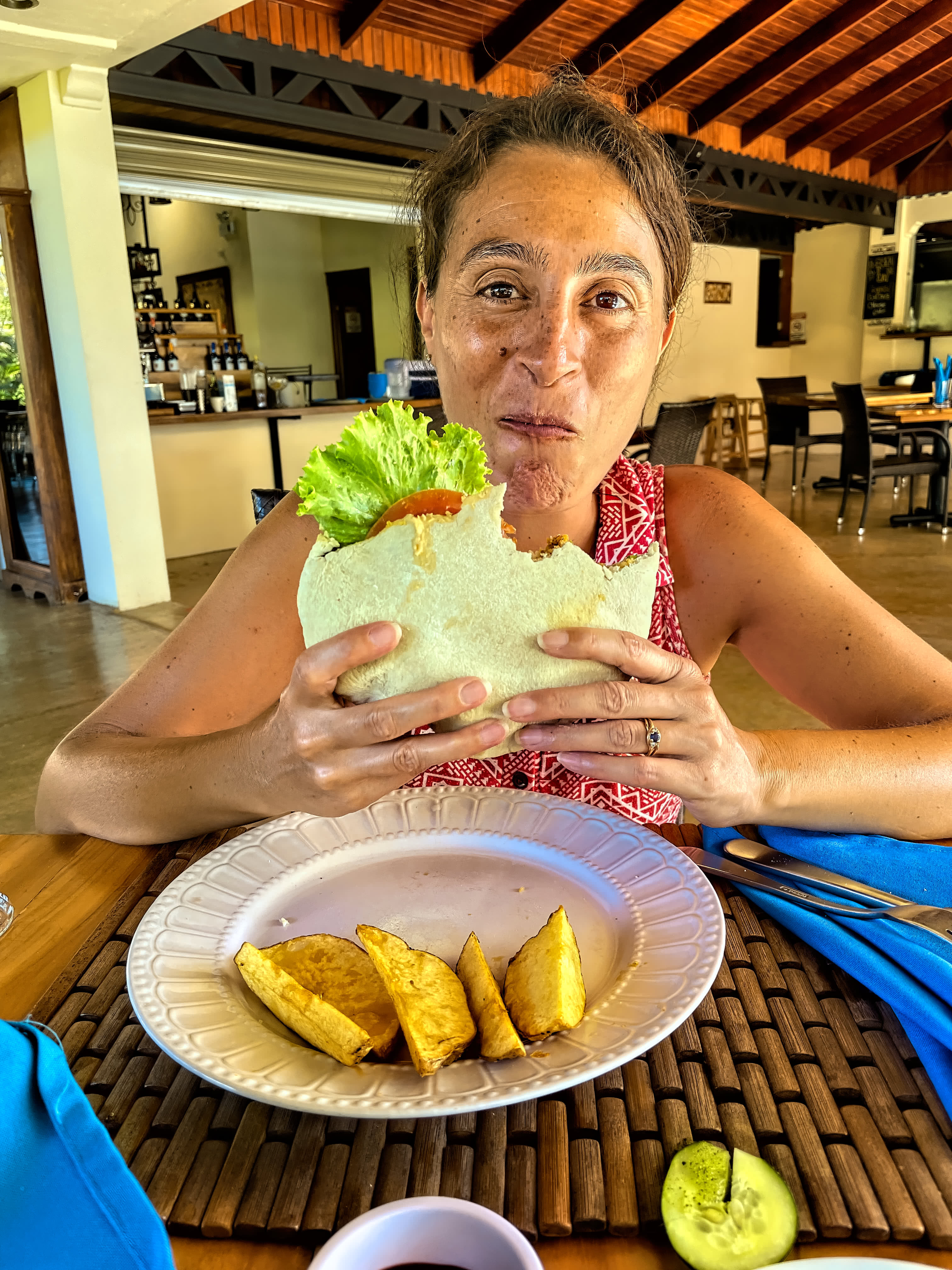 We finally made it out to Beehive Restaurant after seeing the ads in Ballena Tales magazine. We were on our way back to San Isidro after a nice weekend at the beach and hoped that it might be open.
The restaurant made us feel Pura Vida with its calming atmosphere and tons of shade.
It's a Mediterranean restaurant so I was excited to see all the traditional foods like pita, hummus, moussoka, falafel and spanakopita. It was hard to choose just two things but the buddha bowls were really jumping out at me. Neil and I chose the falafel sandwich and Buddha bowl #4 to share.
Our buddha bowl had raisins, walnuts, chick peas, carrots, sweet potatoes and a delicious cucumber dressing. It was a great combination of flavors! When the falafel sandwich arrived, we couldn't get over how enormous it was. Not only was it huge but it was so flavorful. The falafel had great spices, the hummus was filled with garlic and there were lots of tomatoes too.
In addition to all the great food, there's tons of drinks too, including cappuccino, smoothies and a full bar.
And if all of this isn't enough to get you there, you can even go swimming in their pool that's just behind the restaurant. Definitely worth trying out this restaurant, and we're so glad we finally made it there!