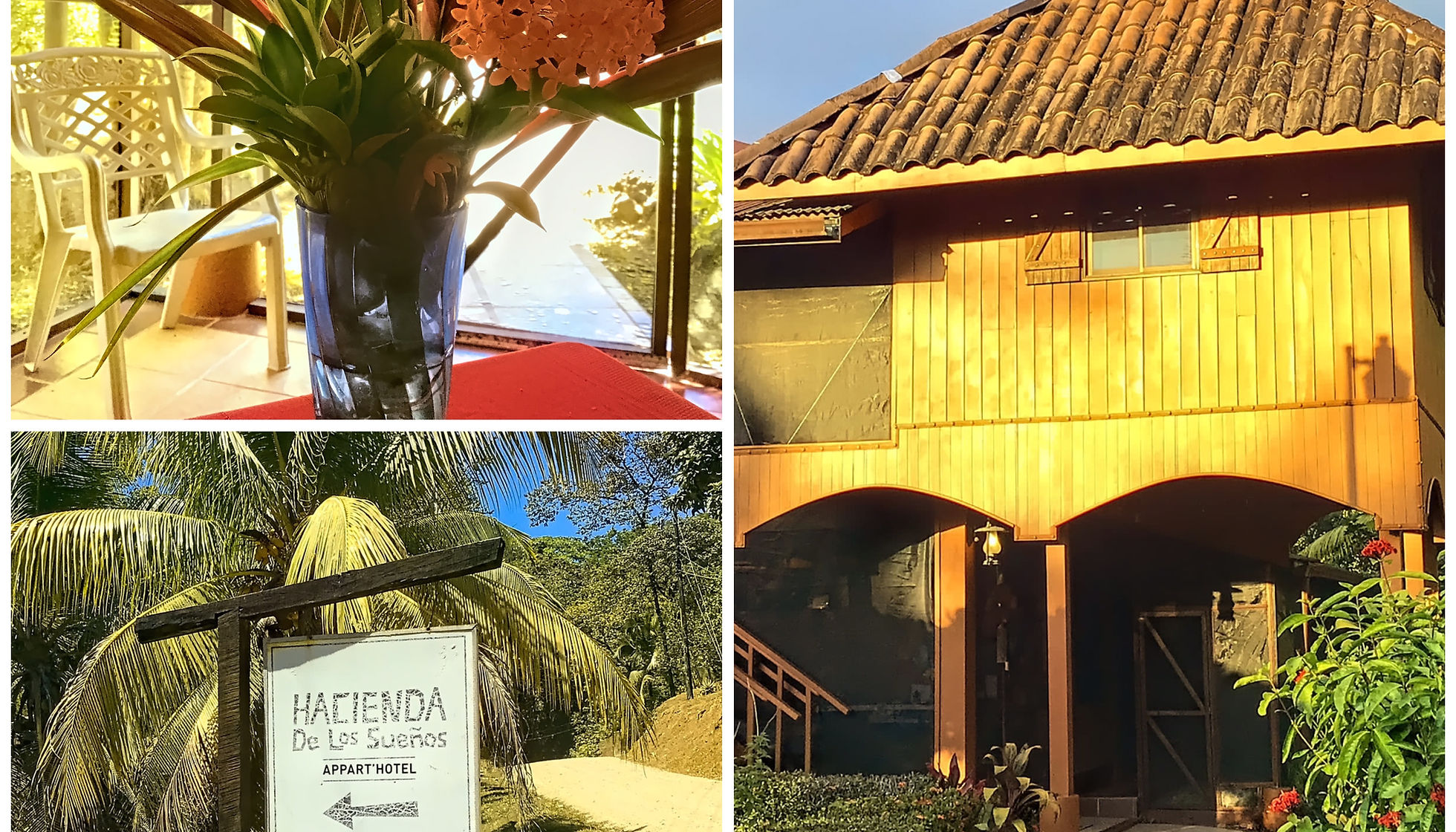 We took an impromptu trip down to Ojochol over the weekend. The night before we left, we figured we shouldn't leave our lodging up to chance so we hopped on Booking.com to see what might be available.
We were hoping to finally get out to Playa Ventanas this trip so we were searching in that area. Luckily, Hacienda de los Suenos had a room available!
We made our way down the Dominical hill and along the Costenera toward Ojochol. This would be our first time staying in the area, although we have visited the town before. Be ready for the main road to Ojochol as it comes up fast when you're going down the highway. Hacienda de los Sueños is just a short ride down some dirt roads and very well marked to help you find your way.
When we arrived we were greeted by Alain who happily showed us to our room and how to use the fans, stove, etc. We were in unit 1 right on the end, which was super convenient. There were lots of towels for the bathroom and kitchen as well as plenty of washcloths, which is always a great plus. You'll even find a kitchen in the studio for preparing breakfasts in the morning!
Once we were settled in the room, we toured the grounds. The gardens were very well manicured and a well-lit path will lead you over to the pool and covered patio. There we met the other hotel guests who were booked for 3 weeks. This was their second time staying at Hacienda de los Sueños, further proof of how great it is there.
Another part of the studio that we really liked was the front screen porch. There's a table out there and was one of our favorite places to sit. The ceiling fan makes it a perfect place to just hang out and enjoy.
What a great find for our weekend trip away. We did get out to Playa Ventanas the next day and really enjoyed it. And before leaving the area, we went out to Ojochol waterfall too. There's plenty to do and see in this little Costa Rican beach town!