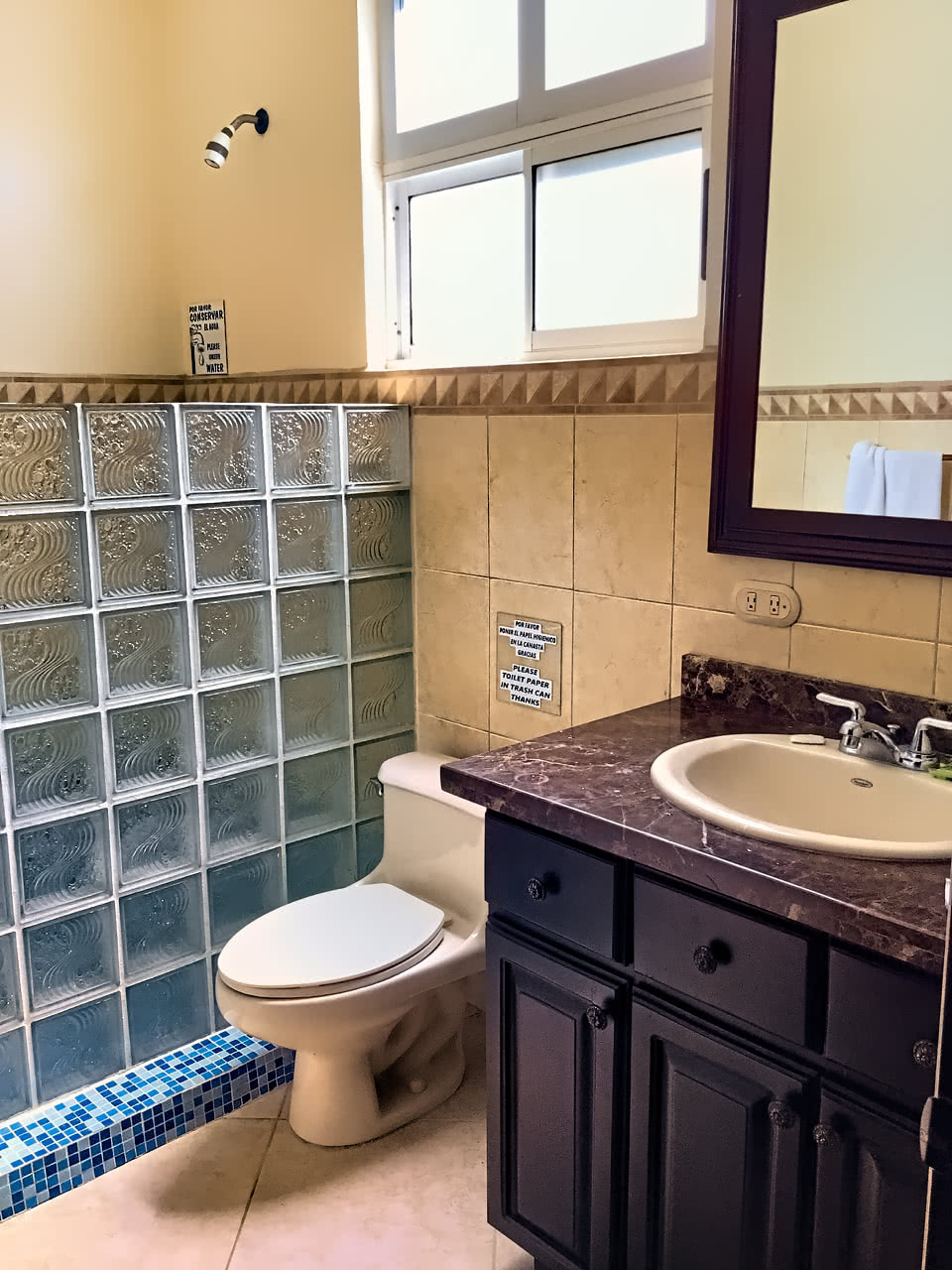 On our way back from Monteverde, we were hungry and looking for a beachfront place for some lunch. We stopped at Bowie's Point for a fish wrap and a burger. Sitting there and gazing out at the Playa Hermosa waves was serene. We were both feeling like we didn't want it to end.
Neil looked over at me and asked if we should just find a place there and extend our trip one more day. We were both hot and the waves and ocean breezes seemed like such a great idea. Our server recommended Surf Inn which was only two doors down from there. When we arrived, we almost missed the last room but the guys that were looking at it didn't need it until the next day. We were in luck, our idea for some Pura Vida time was going to work out.
We walked back to the restaurant to bring the car over and unload it. Then we cranked the A/C and cooled off. Once we could think again, we walked back over to Bowie's Point for some cocktails. What a great idea to stop driving and just hang out!
Surf Inn is right on the beach so you can walk in the sand to a few restaurants. What a great location! There was even a pulperia close by that we could walk to in order to pick up some eggs for the morning. We had a kitchen in the room and were very happy to make a meal at home after all our travels.
My favorite part of the room was the bathroom, which may sound crazy but I'll tell you why. We've been in Costa Rica for over a year now and if you've been here, you know about the electric shower heads. The Surf Inn didn't have those, they had actual hot water coming out of the faucet and the shower head. Also the shower head was angled, which is my preference to the ones straight over your head. The simple things in life, I know! There was even a big mirror and lots of outlets!
And if you feel like enjoying the waves but don't want to get all sandy, they even have a grassy area on the beach with lawn chairs. Although we only sat there for 20 minutes before we hit the road again, we were in paradise!
Would we go back to the Surf Inn? Definitely! So we took a picture of the phone number on our way out so that we can give Mari a call when we're heading back.