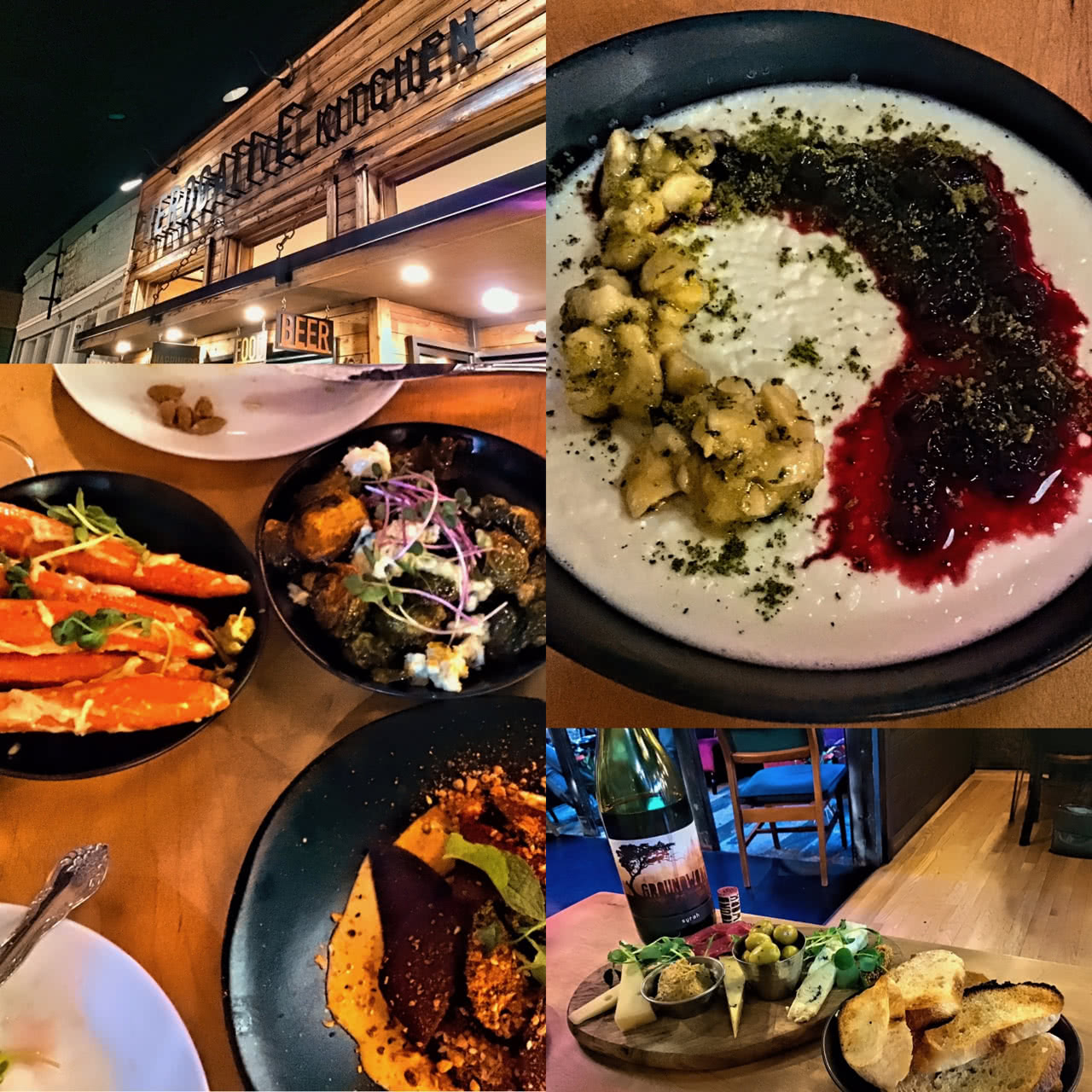 Staying in Red Lodge, MT for the weekend and happened upon this restaurant for dinner on our first night.
Saw that there was wine and a cheeseboard so we knew we'd be happy but had no idea how amazing it would be! We chose a bottle of Groundwork Syrah to enjoy with our meal and it had great fruit and black pepper.
After enjoying our cheeseboard, with the super authentic chutney, we had three vegetarian small plates: carrots with parmesan and truffle oil, Buffalo brussels sprouts with gorgonzola, and beets with pimento tahini and mint. We know that we like vegetarian options but these were so good that Neil was actually getting angry. He just couldn't believe how good they were.
These small plates were so rich and flavorful that we decided we didn't need any protein options to round them out. I was still open to dessert though. We'll try the huckleberry panna cotta and the gluten free sticky toffee pudding, but let's make the second one to go. The panna cotta was so tasty with its local fruit, herbs and delicious texture! It was a perfect capstone to the meal!
A meal like this couldn't go without review. Before we left, we made sure to find Chris the owner to tell him what a terrific experience we had and thank him. We also thanked our waitress Melissa, as well as Austin and Lisa who assisted, for making the night so wonderful!
And after our quick walk through the cold weather, we had digested enough to eat our sticky toffee pudding. Yet another tasty part of our meal at Prerogative Kitchen. We highly recommend that you try their food (once they open back up after their remodel)!