The Only Option is to Laugh
Previously posted as part of the Travel Pod Series "Furry Beard Hops the Pond" on Sunday, March 23, 2014
On the edge of exhaustion, we bring you the first entry from Europe.

We "slept" on the plane last night and then hit the ground running this morning. Our advanced planning helped us to blend in after deplaning. We had put aside an outfit for each of us to change into before we left the airport. We were pretty proud of ourselves for that one!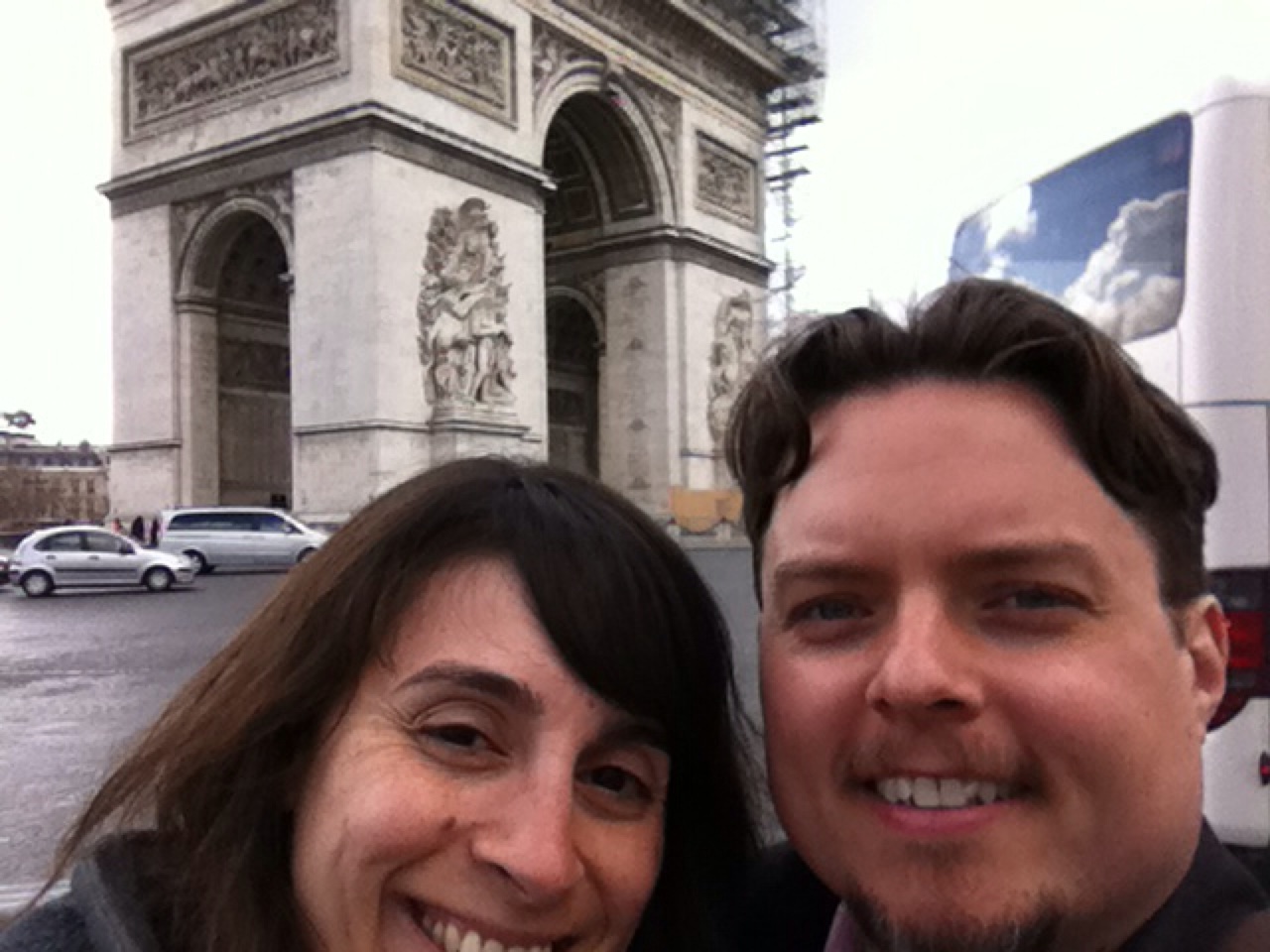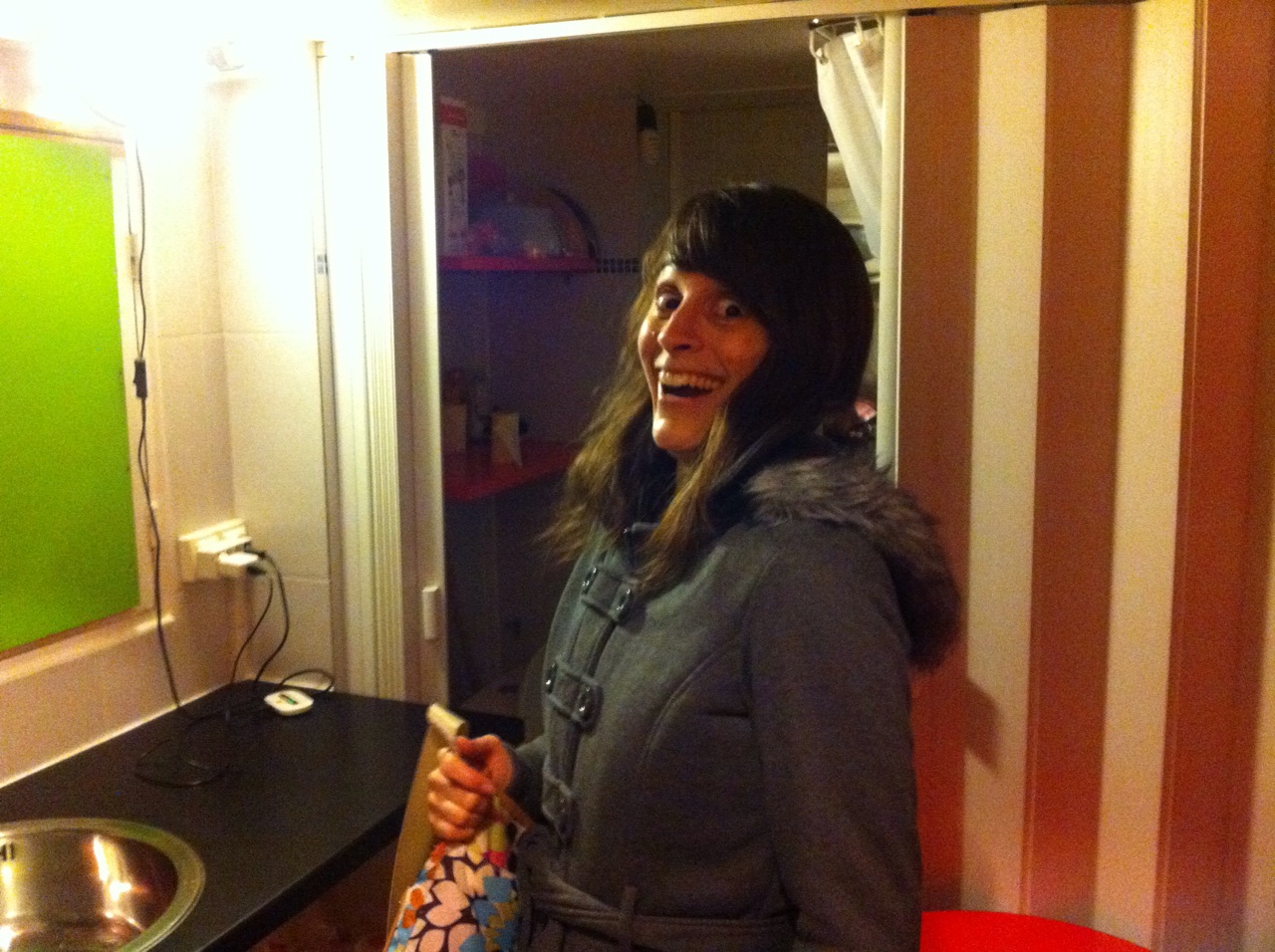 We took an AirFrance Les Cars bus into Paris, the metro to our place and then our first burst of laughter occurred. Welcome to the worlds tiniest apartment! Bed upstairs and bathroom downstairs, nothing else! Okay, so we showered and hit the streets for some much needed nourishment. While walking it was either hailing or sleeting, not really sure? So we opened our umbrella to find out, it is totally broken, limp on one side and sticking out on the other. Not sure how long its been this way but we moved it from FL to CA and then brought it international only to throw it away 10 minutes into the trip. Luckily it stopped raining a few minutes later. Starving we picked up some crepes and a hotdog panini and continued to the Louvre.
The Louvre had its own set of challenges when we arrived but we were able to take some pretty sweet pics of the pyramid and enter with 2 hours to cover like a mile of art. Although this wasn't much time we saw the Mona Lisa, Venus de milo and Ramses II. All amazing to actually see in person. The architecture was spectacular and it was fun to look outside and see the massiveness of the museum surrounding you. The time we had to visit worked out great because our exhaustion was setting in. Guess those 5 hour energy drinks ran out around then.
Another short metro ride and we were at the Eiffel Tower. Our plan was to arrive around sunset and take some colorful photos. Tons of angles to shoot and some pink shining through. After about an hour we were freezing and ready to sit down. Dharma and Julio met up with us there and onto the Latin Quarter. Surprising to us, the "Latin" quarter is for Latin language and culture not Spanish like we are used to.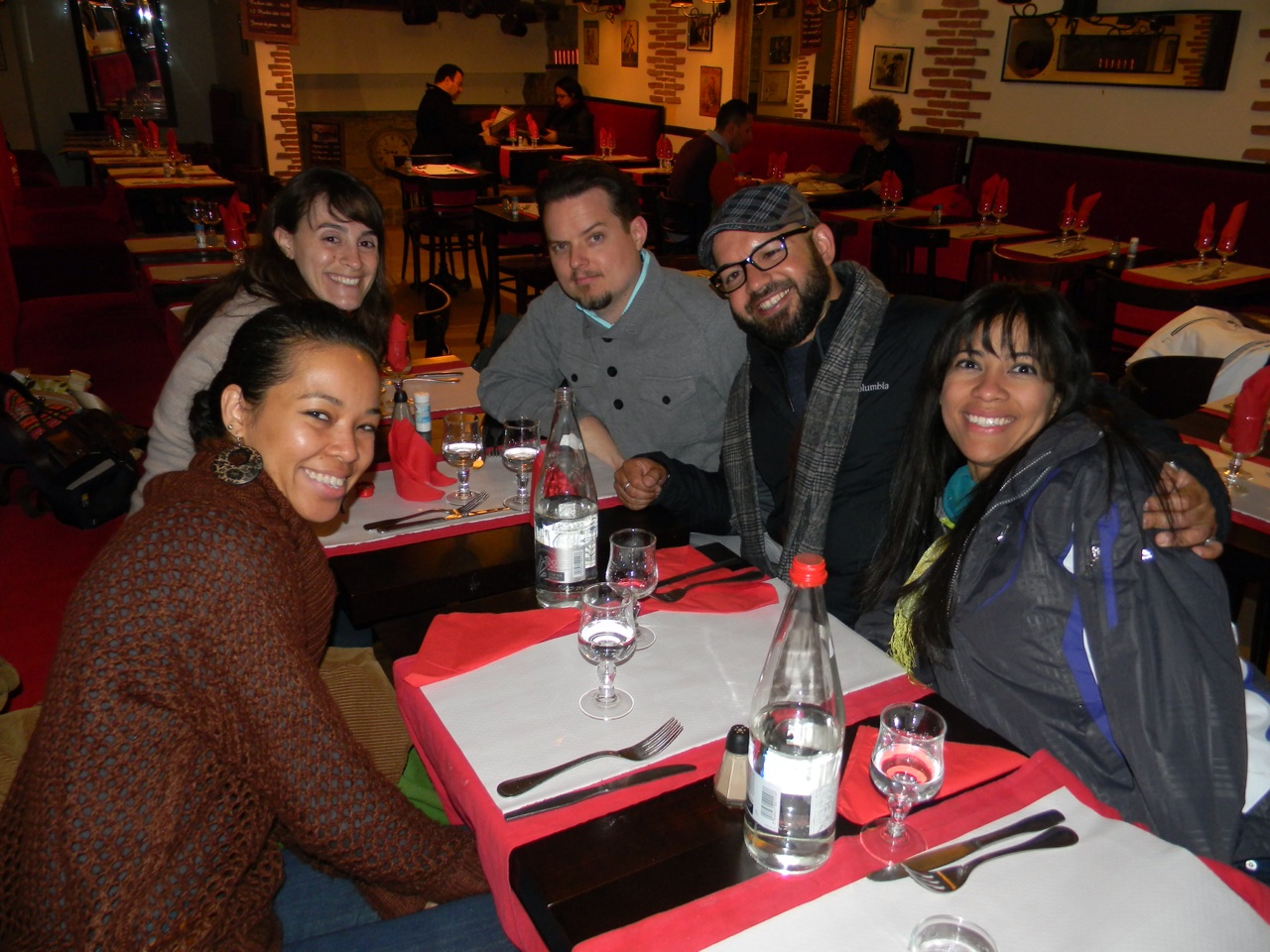 We found a place with French food that Neil and I couldn't wait to devour. Hot cheese salad, more crepes, duck confit, steak with fries (the French is implied here) and some crime brûlée. Not bad for our first real meal since Friday. Totally stuffed we caught the metro back and retired to our quarters to bust out a blog entry.
TravelPod Comments:
Thank you for the beautiful pic and the blog I enjoyed every minute
From Karen Beardsley, on Mar 24, 2014 at 10:57AM
Maria > Mona!!
From Tina, on Mar 24, 2014 at 12:51AM
~the Lovebirds photo
wow! that is a keeper!! gorgeous!
From ohioskinner, on Mar 31, 2014 at 02:02PM