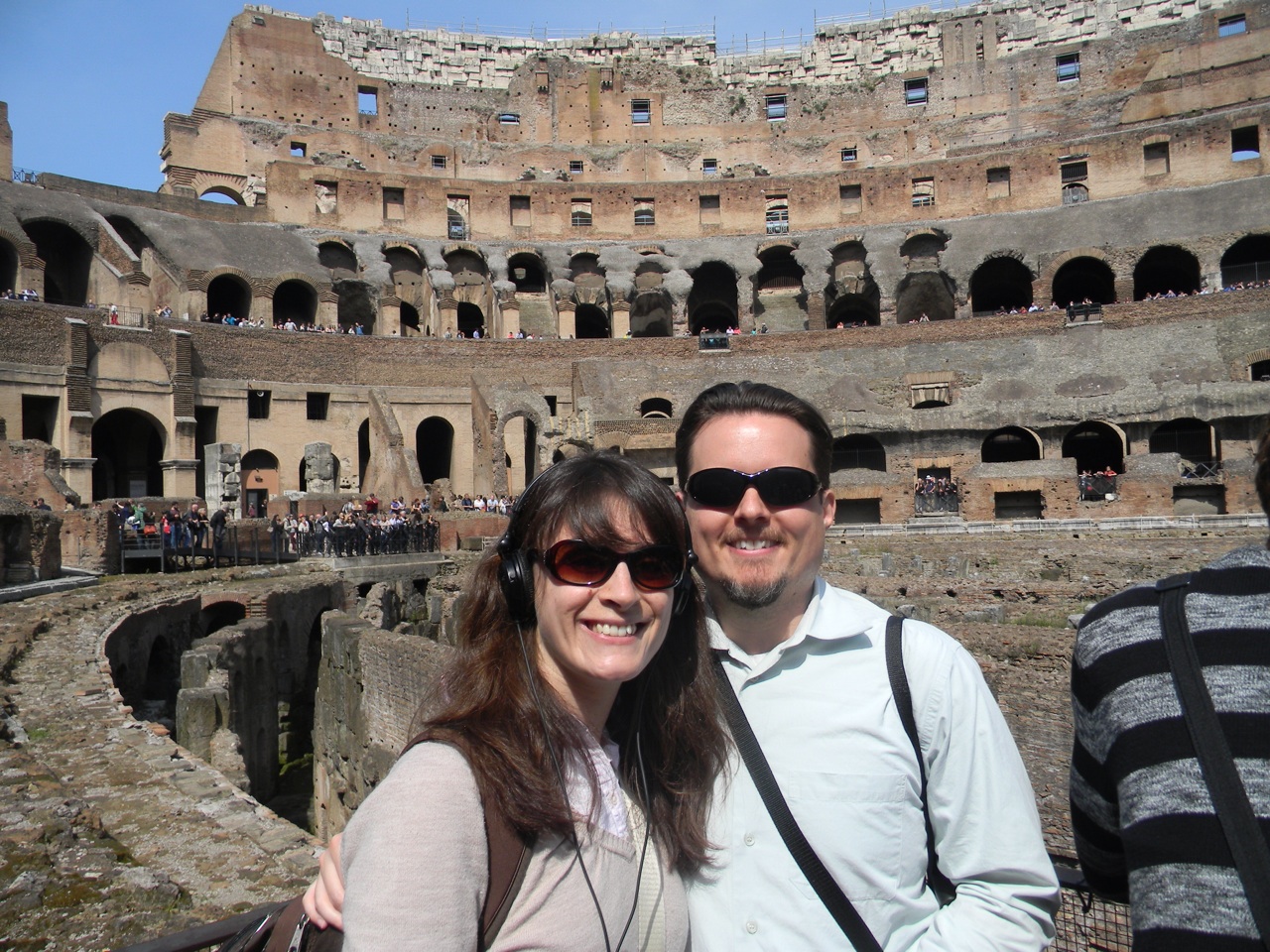 Previously posted as part of the Travel Pod Series "Furry Beard Hops the Pond" on Sunday, March 30, 2014
Ah Sunday, our last day to catch some sites. After another awesome breakfast, we left the apartment a little late to catch our bus to the Colosseum and Roman Forum. Our first stop was at the Piazza Venezia, which is at the far end of the Forum from the Colosseum. This is the location of the Altare della Patria (Altar of the Fatherland), a large and controversial monument. We took a few quick pictures here, then hopped on our next bus to get to the entrance to the Colosseum.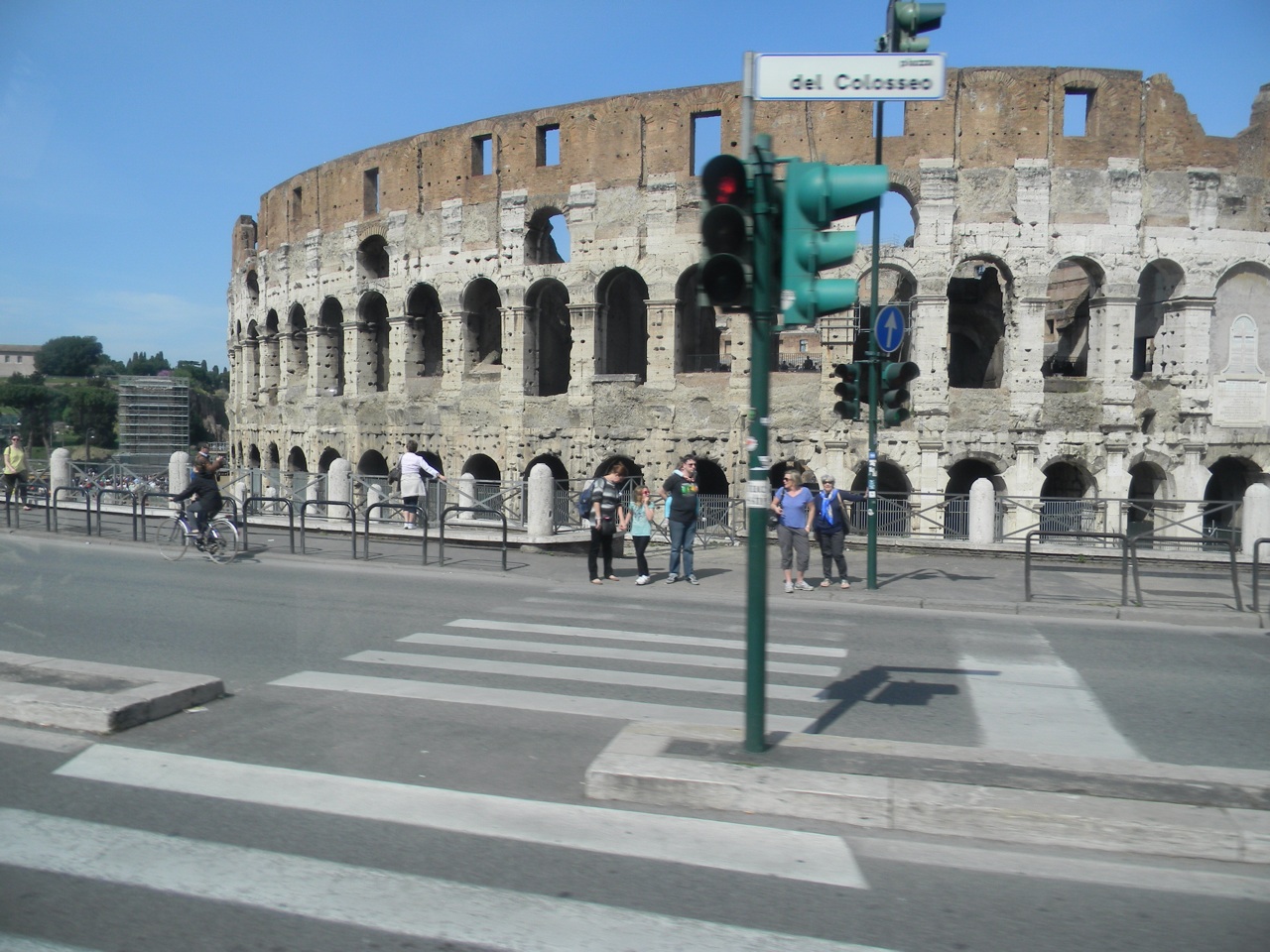 We again got to use our 'Skip the Line' tickets purchased online, and walked right up to the entrance. The Colosseum opened around 80 AD so this thing is old! It was built so that people had a place to watch fights: exotic animals pitted against each other, humans vs animals, and humans vs humans. The animals and people were kept below the main floor of the Colosseum, in a system of cells and tunnels. The floor of the stadium eroded away long ago, so you have a view of the tunnels instead of the floor. However, they have rebuilt about 1/5th of the floor on the East side, so you can better imagine what it would have looked like in all its glory!
We listened to the Rick Steves audio guide again, which was excellent for this landmark. There are awesome viewing positions around the Colosseum, and interesting little passageways here and there that were once staircases and supports for bleacher seats. There were a good amount of tourists here, but not so many it was annoying. And the weather was beautiful!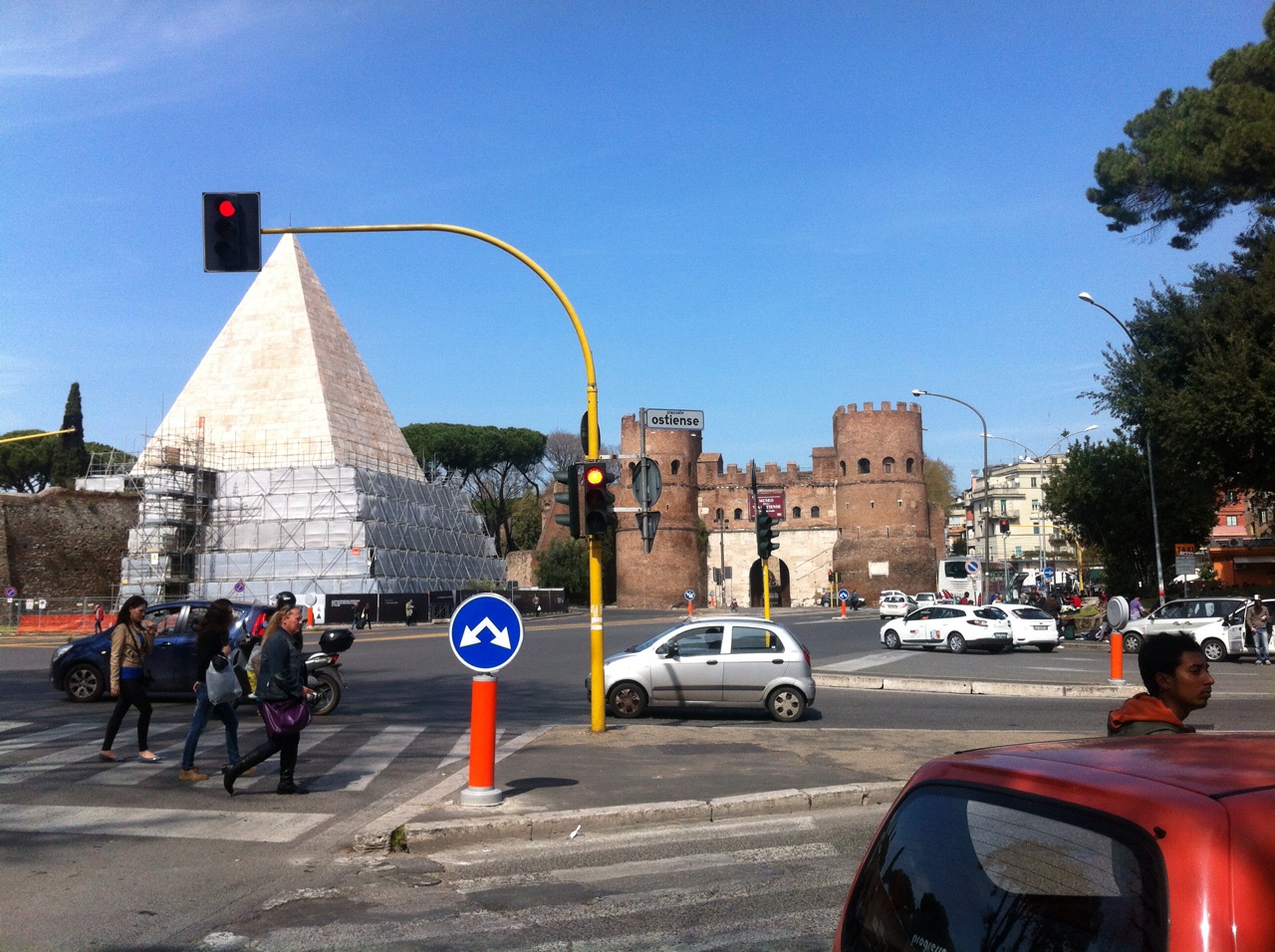 We had checked ahead of time about food here, and learned that there really isn't a good place to eat. Fortunately, Neil's client Jeff recommended an awesome authentic restaurant that was just two Metro stops away. We headed there, and were the only non-Italians in the entire restaurant! We enjoyed some prosciutto, house-made ravioli, and pasta with beans and bacon. Delicious!
We then headed back to the Colosseum to start our tour of the Roman Forum. This city of ruins reminded us of our tour of Tulum during our honeymoon. Some of the buildings are practically complete, while others are just tiny remnants of once grand structures. The latter were pillaged by wealthy Romans for use in other buildings and destroyed by invading barbarian armies.
We listened again Rick Steves tour, also very good here. Unfortunately, there were a few buildings closed off and we didn't get to see the insides of much. But it was amazing to see these ancient structures nonetheless. After completing the circuit with the audio tour, we went back through and branched off wherever we could to see things not mentioned in it. We came across some amazing old flowering bushes. We then made our way up to Palatine Hill, with full views over the Roman Forum as well as the ability to walk through parts of Augustus' Home and a huge garden.
The loudspeakers announced the closing of the park, so we headed to where we should catch our next bus. After waiting ten minutes (and realizing we'll probably be waiting 45 minutes for a bus in Rome... again!), we decided to walk to the Piazza Venezia and get some more pictures of the Roman Forum at night. We caught our bus back to near our apartment, and stopped at a corner pizzeria to grab a couple slices, some lasagna, and a bottle of Chianti. We enjoyed dinner on our private patio at the apartment, and reflected on our trip before we started packing everything up.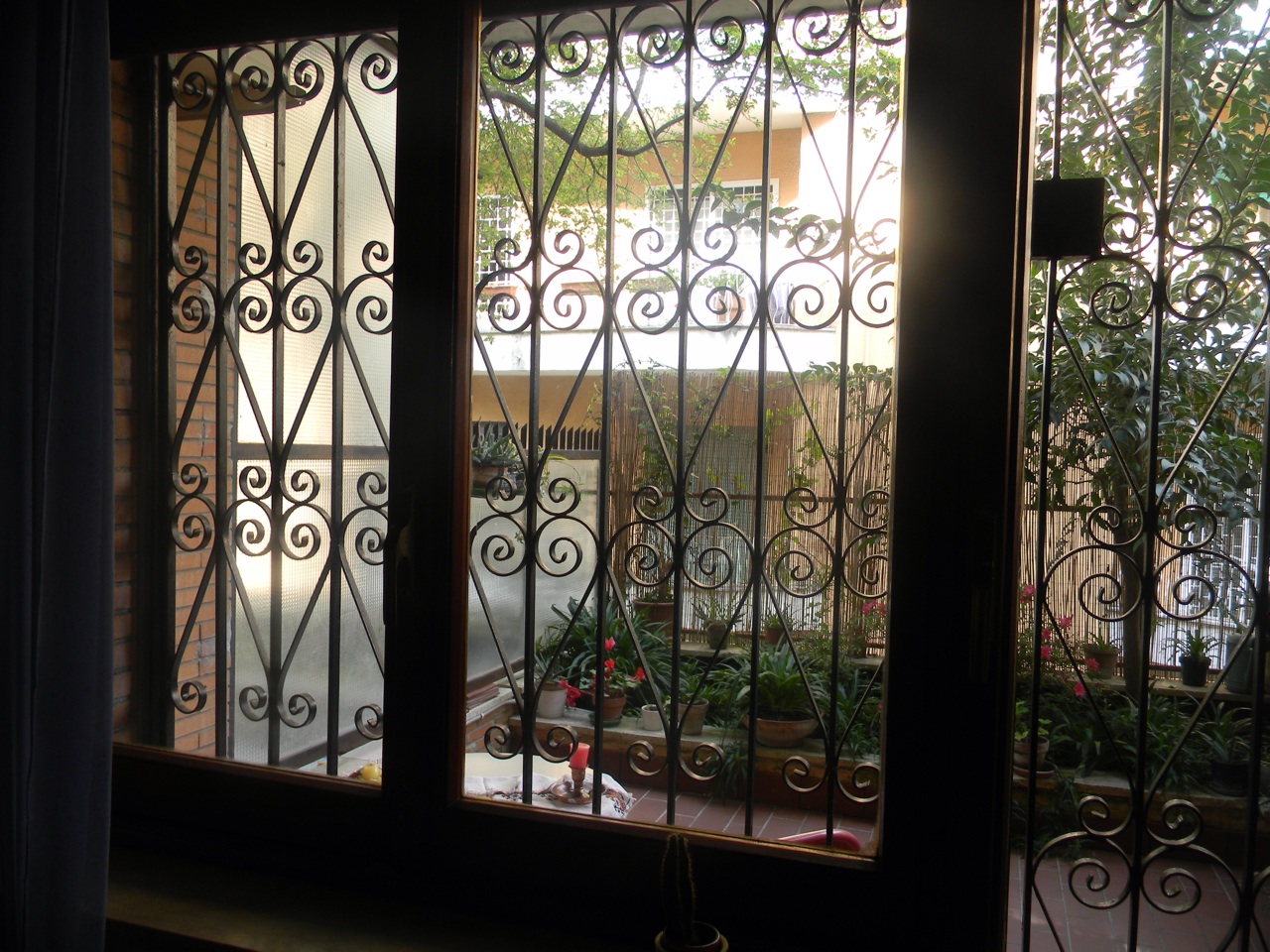 Tomorrow, we head to the airport!
TravelPod Comments:
"I agree. "bella". Looks like a fairyland or the "shire"."
From Mom B, on Apr 11, 2014 at 01:55AM