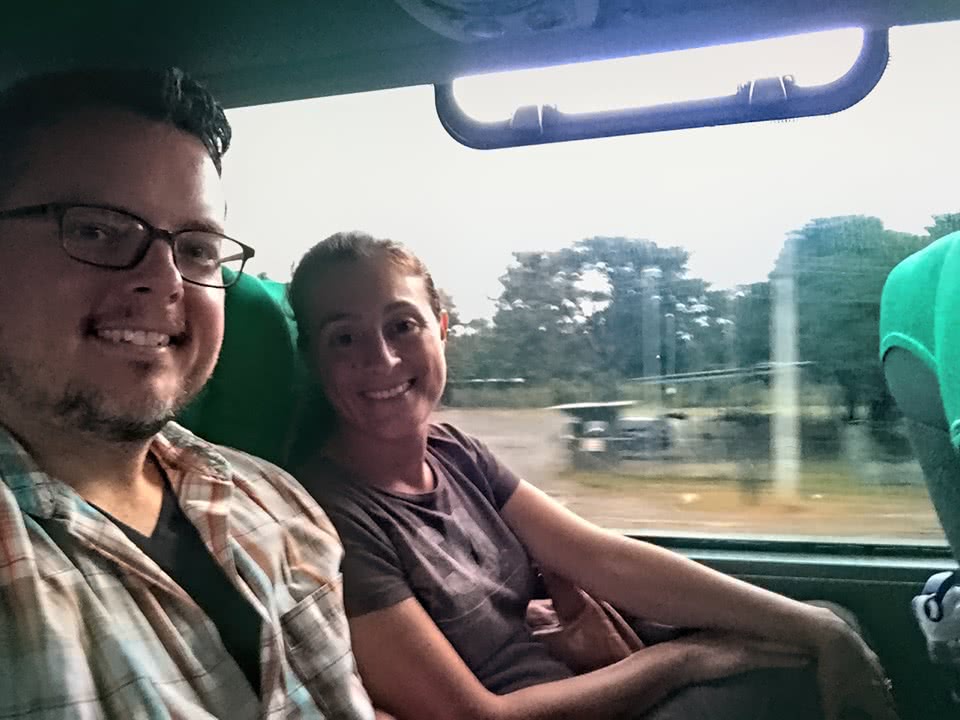 We've been to Costa Rica a half dozen times now, but today's story will be about our third trip in 2017. Some of our work and finances had dwindled and Costa Rica is a great place to weather that storm, and it just so happened to be the rainy season!
One of those rainy days, we were talking with friends in San Francisco, CA that reminded us of our mutual friend, Stella. She grew up in Panama, the country "next door", and her family had a few properties throughout the country. Maybe we could visit Panama next to do a little recon work for her and see if one of them could turn into an Ecolodge.
As luck would have it, her grandmother's place had a mother-in-law apartment for rent for only $250 per month. We could ride the bus from our place in Costa Rica, all the way through to her place in Santiago de Veraguas, Panama for only around $40 each. And even better, we could stay in Panama for 180 days with our US passports. This seemed like the most affordable option we'd be able to find for our next adventure so we were in.
The only hitch was that we'd need to cross the Costa Rica/Panama border by foot.
US residents are only allowed 90 days for their tourist visa in Costa Rica. If you'd like to stay longer than that, you must leave the country and then return. Many expats that live in Costa Rica have been making "border runs" to Panama throughout their entire stay here. We hit the web to see if anyone had written about their border crossing experience. There was a terrific article that included photos, a map, and very detailed instructions.
There are border crossing options from Costa Rica to Panama in both the North and the South but the website had suggested Paso Canoas, the Southern route. This route brings you near David, Panama where you'd pick up the bus to ride along the main highway through Panama.
First we set up the reservation with Pame, Stellas grandmother. We didn't realize Panama was a different time zone so we almost missed the call. Then there was the matter of making a phone call in Spanish. (We weren't so fluent then so there were a lot of ummms on that call). In the end, we had a place to stay and figured out the best date to travel, as well as where to get off the bus.
The day would be here soon and we seemed to have our plan in place. Many of the buses in Costa Rica begin and end in San Jose but as luck would have it, Tracopa has a station in San Isidro de General which was only about a 30 minute ride from our place. We even had our regular taxi driver, Robert, scheduled to pick us up bright and early to bring us into town that day.
This was our first time riding that bus but Robert knew where to find the terminal. As promised, the fare was really affordable (only $15 for both of us) and this bus would take us direct to Paso Canoas where we'd cross over into Panama. There were lots of buses arriving at the time we left, so if your traveling this route, be sure to ask the driver where he's going! The total trip time would be about 5 and a half hours.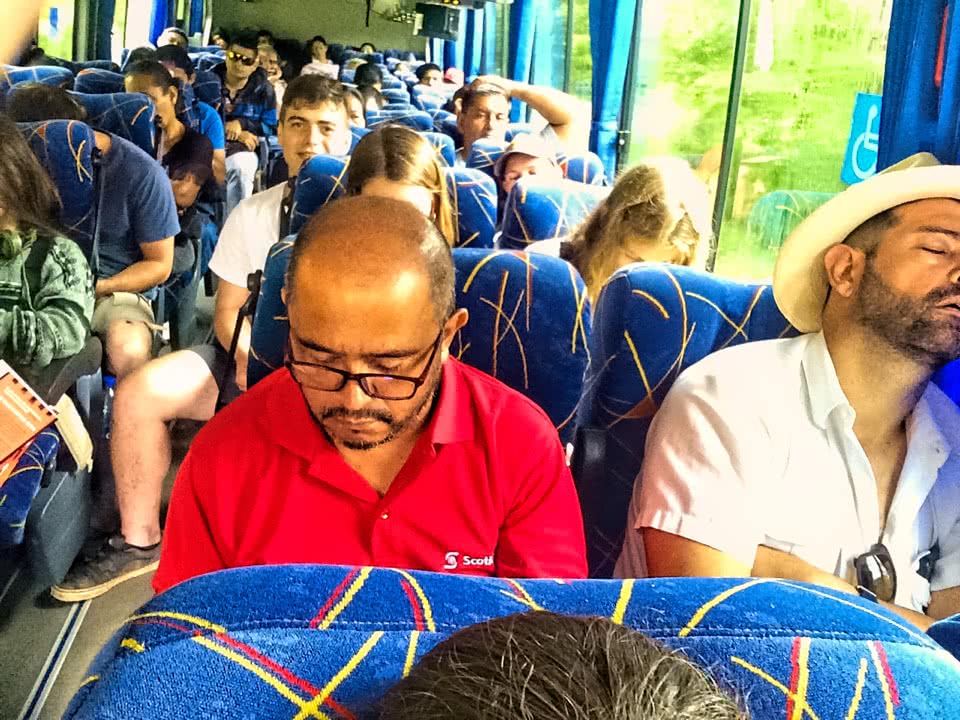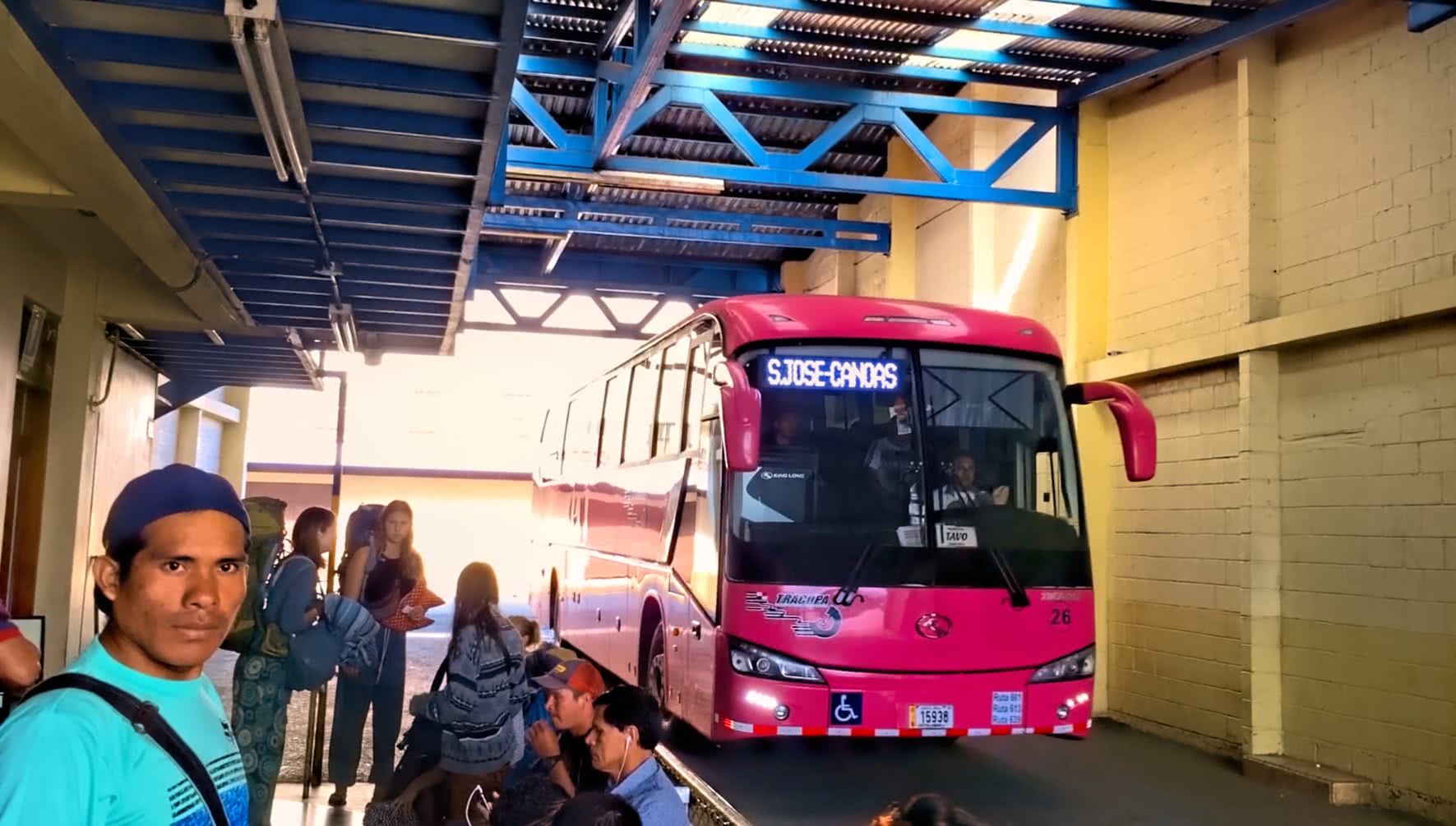 The bus route started down the Panamerican highway (route 2) passed the Montegeneral mall, some agricultural areas, and a sign for Pejibaye town. We were entering a part of Costa Rica we'd never been and were ready for an adventure! Next we saw all the DelMonte pineapple farms that we had only heard were part of the Costa Rican economy.
There were a bunch of people waiting to go to Buenos Aires (the Costa Rican one of course). When we arrived at the main terminal it seemed like a pretty big town, maybe we'd stay there on our next trip?
Route 2 meandered along a pretty wide river, Rio General, for a while. There were a couple road blocks/construction sites near the river, which was more evidence of Tropical Storm Nate. After passing the river, we saw Palmar Norte. The traffic had ended but there were still blacktop roads. We really didn't know what we'd find on this route.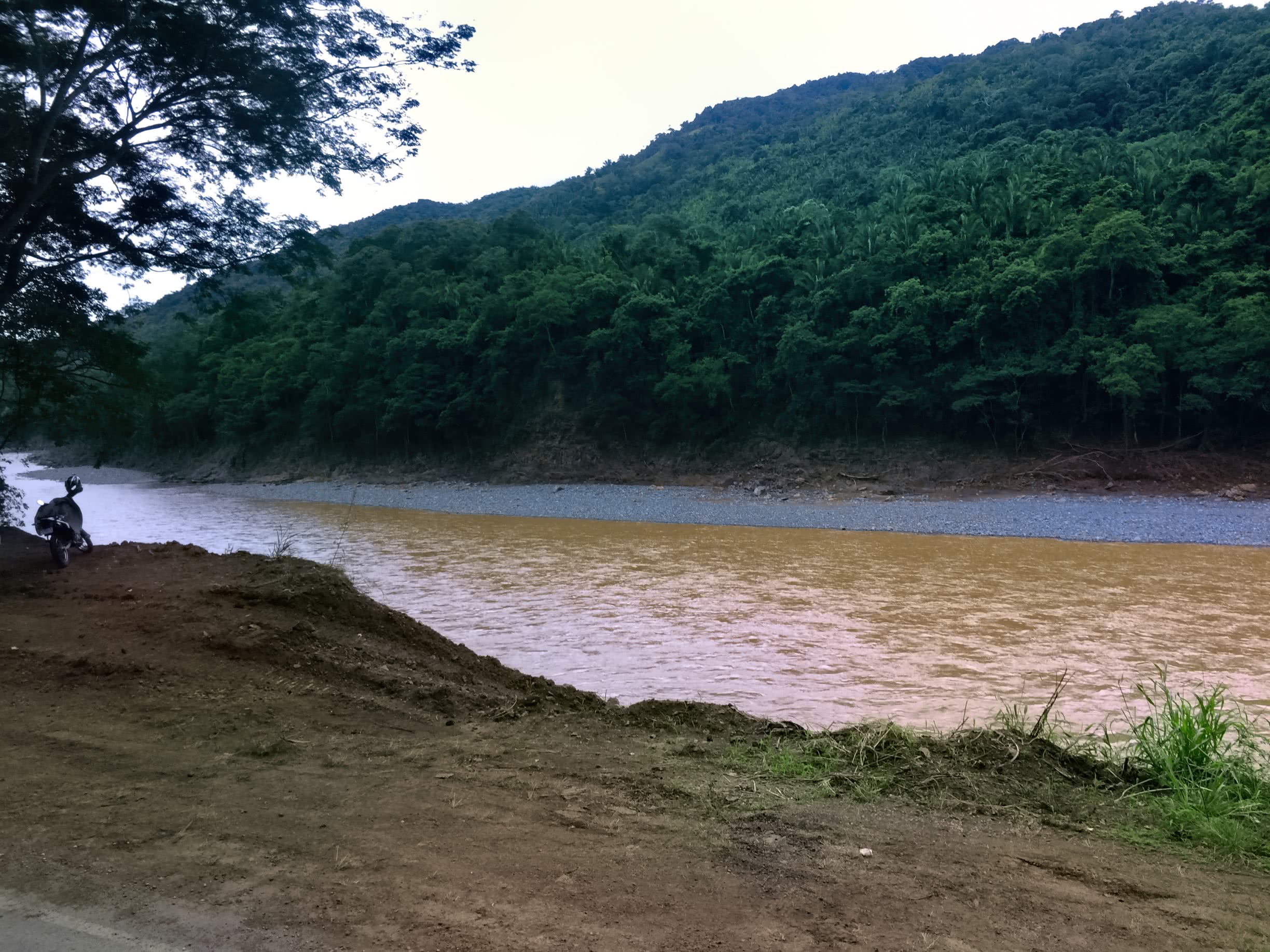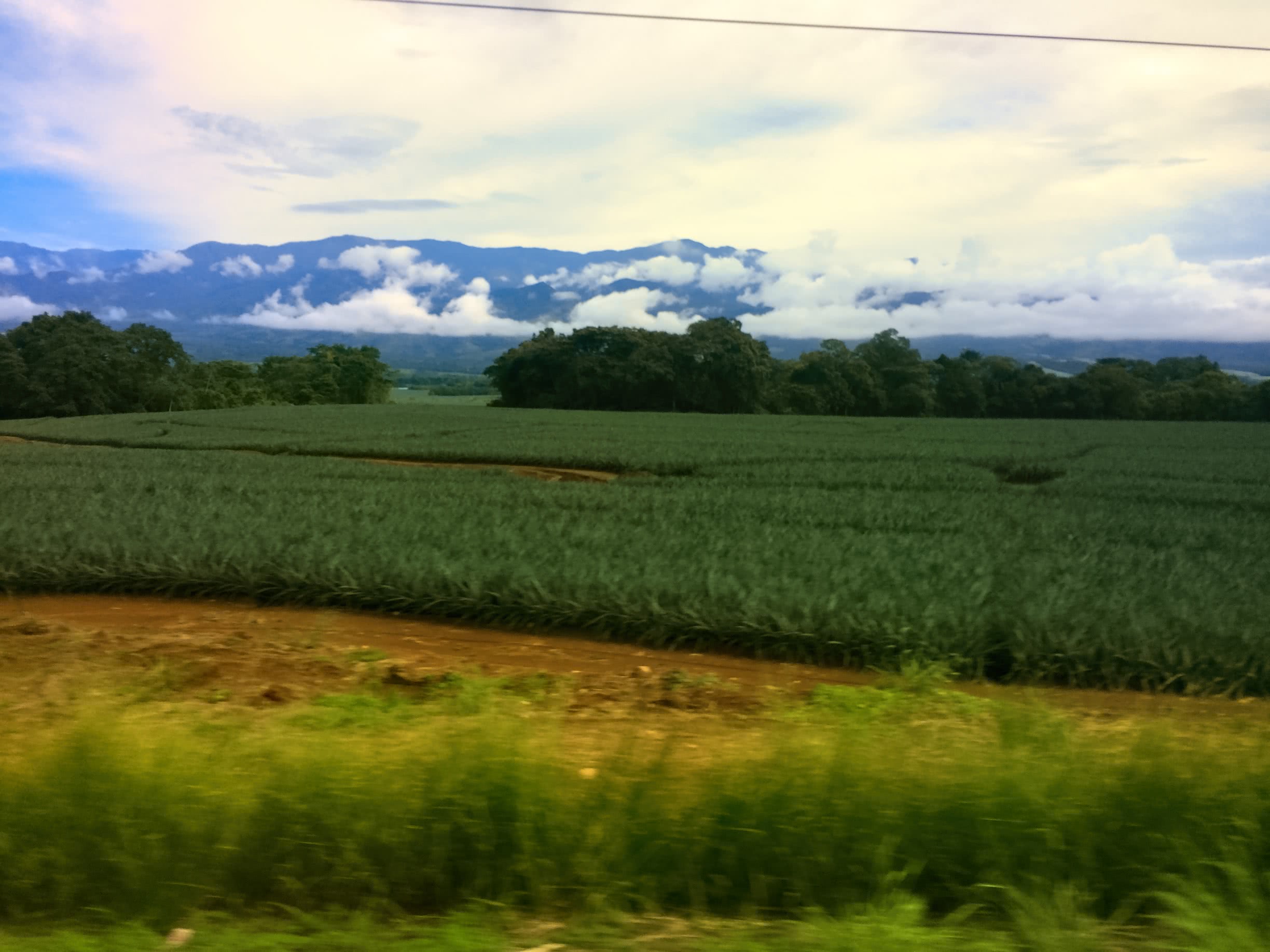 One of last stops was Ciudad Neilly. We had seen this place on buses in the past and thought it was a town that was named after Neil, haha. It was pretty big, maybe close to the size of downtown San Isidro and there were similar stores. It was also nice and warm. About 15 minutes later we arrived in Paso Canoas and it was time to cross the border! Time to bring up all our notes from Two Weeks in Costa Rica to remember what to do.
What was especially helpful on their website was the map they created! There are three places you need to know about for a smooth border crossing: the Costa Rica Exit Tax building, the Costa Rica Migration office and the Panama Migration office. And, you need to visit them in that order!
Be sure to fill out your customs declaration form to drop off at the CR migration office. They'll be available in the office while you're waiting in line. We lucked out because there wasn't much of a line in either place. Before making our way to the Panama Migration office, we stopped off for a bathroom break where we received our first Panama souvenir (a Panamanian Balboa, the local currency, pegged to the US Dollar).
Our final stop was only a short walk away and we'd officially be in Panama. Never having done this trek before, we had done quite a bit of research of what might be needed to enter Panama. We found out that you may need to have $500 cash on you, or proof that you have access to this amount by showing your bank statement. You should also have an "onward travel ticket", which being digital nomads, we are very familiar with.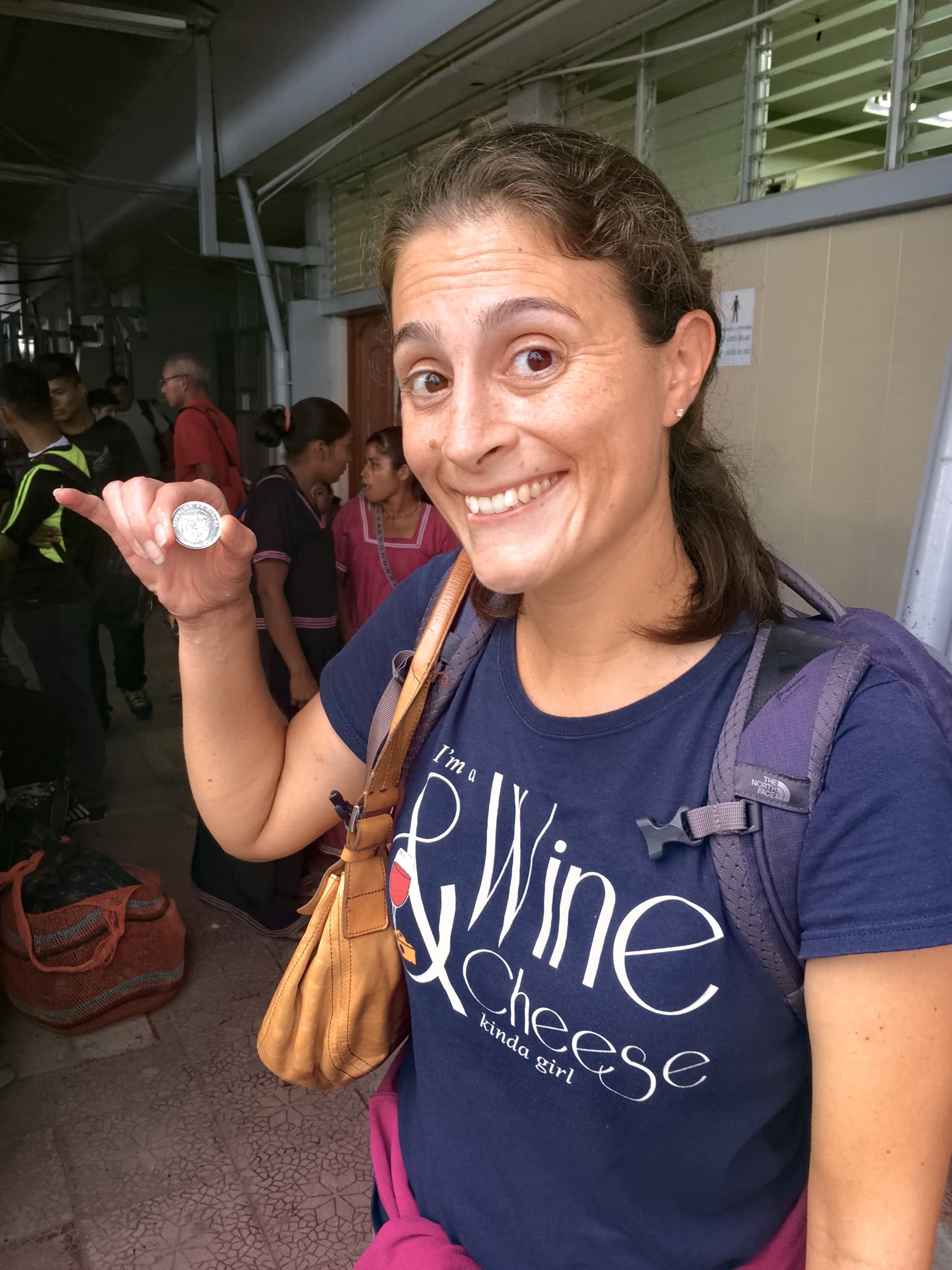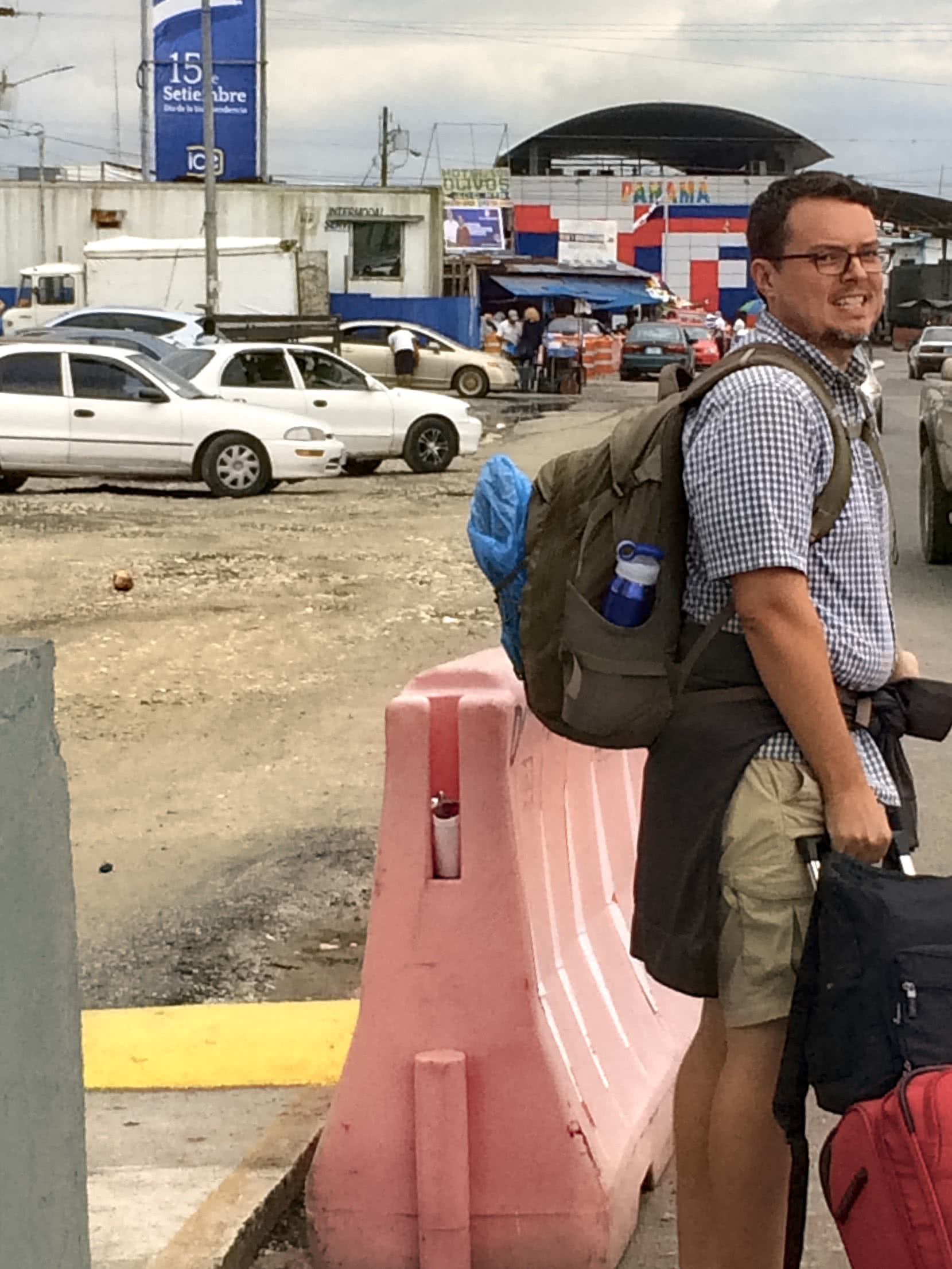 Many times border agents ask you where you'll be staying so it's good to have that information on hand.  They also want to know why you're there (business, pleasure, vacation, etc.) and what your job title is.
If you'll be making this walk like us, its good to know that you have to carry all your luggage for the duration.  If you've got a lot of bags, it will be quite a hassle when you're going from building to building.
So as we approach the Panama migration office, there's one last thing to do and that's to pay the lady the $1 for the Panama entry stamp. There was a lady sitting near the migration office, you give her the $1 and she gives you a receipt which you present at the office with your other documents.
It was our turn in line and we were ready! We were super prepared for anything that would come up, we handed them our passports, had to scan our fingerprints...and that was it! They stamped our passports, gave us the 180 days we had been hoping for, and we were on our way. The whole process of visiting all three buildings and going through the motions only ended up taking about 30 minutes. We really lucked out!
We were feeling pretty good at this point because it went just as the website had predicted it would. Thanks so much to Two Weeks in Costa Rica for your guide!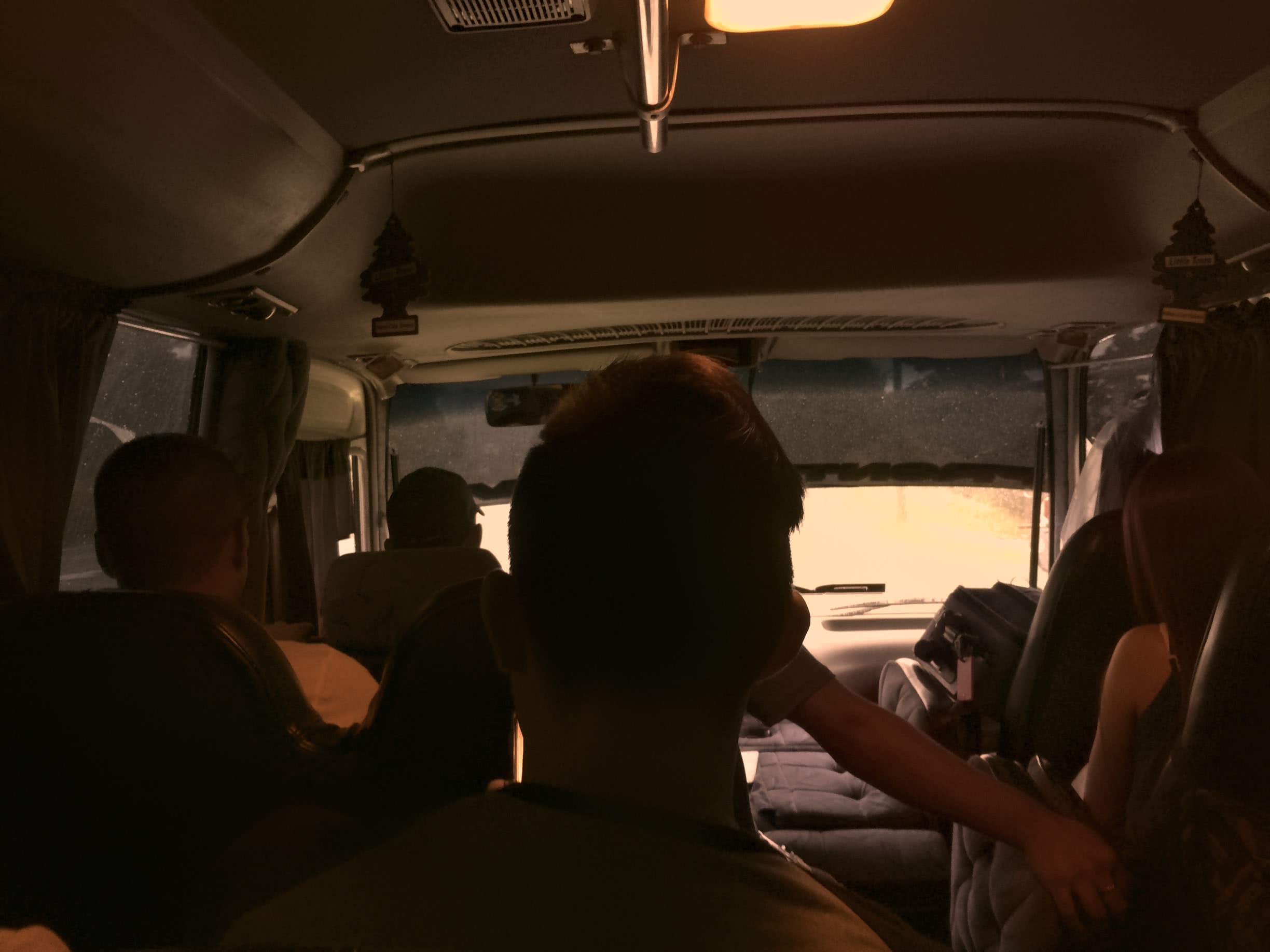 That good feeling didn't last long though. Next we needed to catch the bus to David, Panama, where we had a hotel for the night. Of course, we had also researched where to find the bus after we crossed the border, but we were a little fuzzy on where the actual stop would be or what the bus might look like.
Then all of the sudden, a couple guys came up to us, grabbed our bags and said "Come on, Let's go. The bus is leaving now!" We were definitely put off by this but we figured they must be legitimate because their shirts said "David", and they already had our bags. So we followed them to the little shuttle van. We were charged $2 each and $1 per suitcase and separated because only two seats remained.
We left in a frenzy and really didn't know what to expect at that point! It seems we were in Panama and hopefully on our way to the hotel we had booked!
Fortunately, the shuttle arrived in David about an hour later and we consulted yet another map to find our way to the hotel. It felt like a huge number of people were just meandering along the sidewalks. In David, there were sidewalk ramps (a bit of a rarity in San Isidro at that time) which were super helpful while rolling our luggage. After checking in to Residencial El Cervante, we found a place to have dinner and felt content that this part of our adventure was over.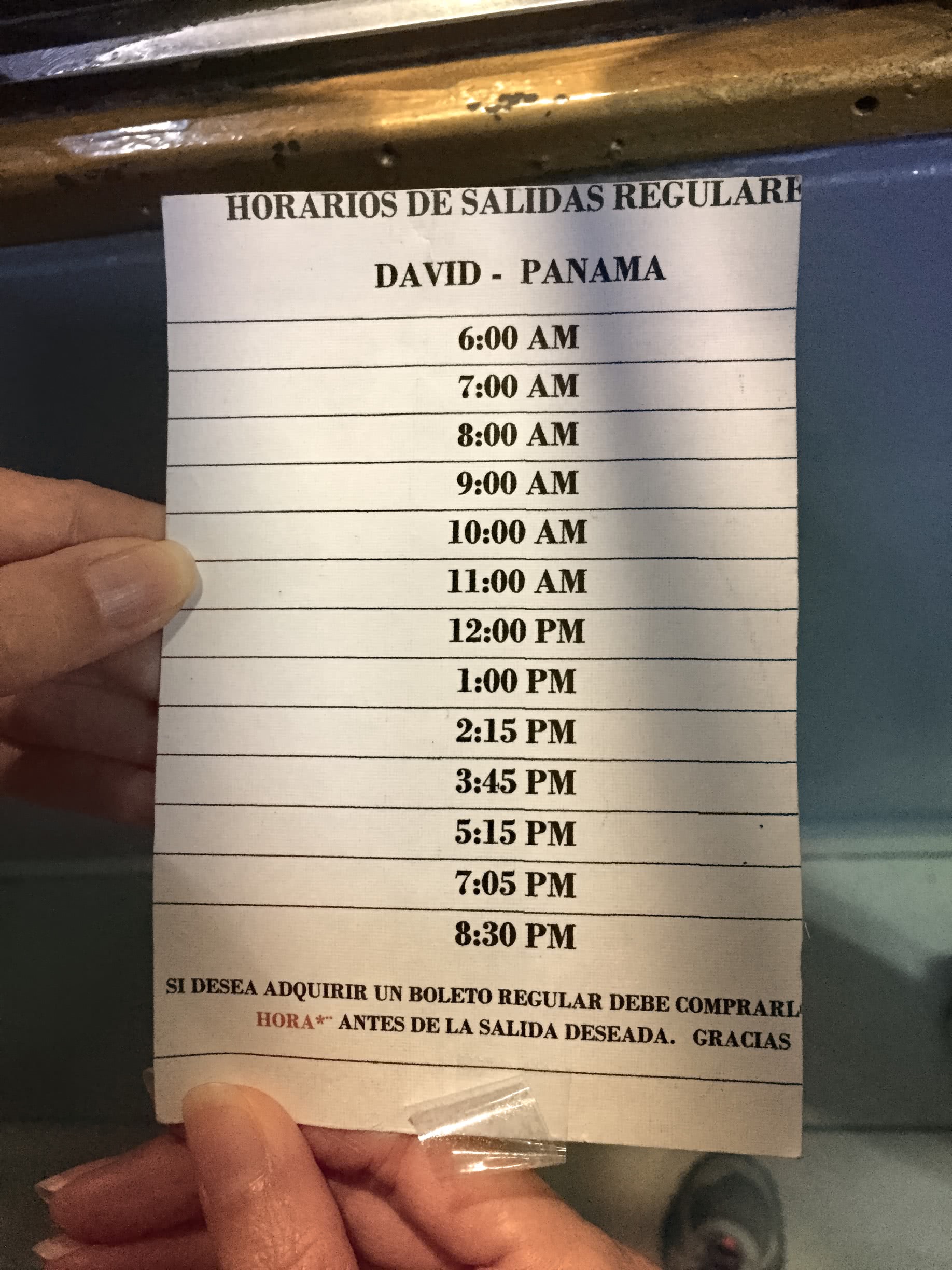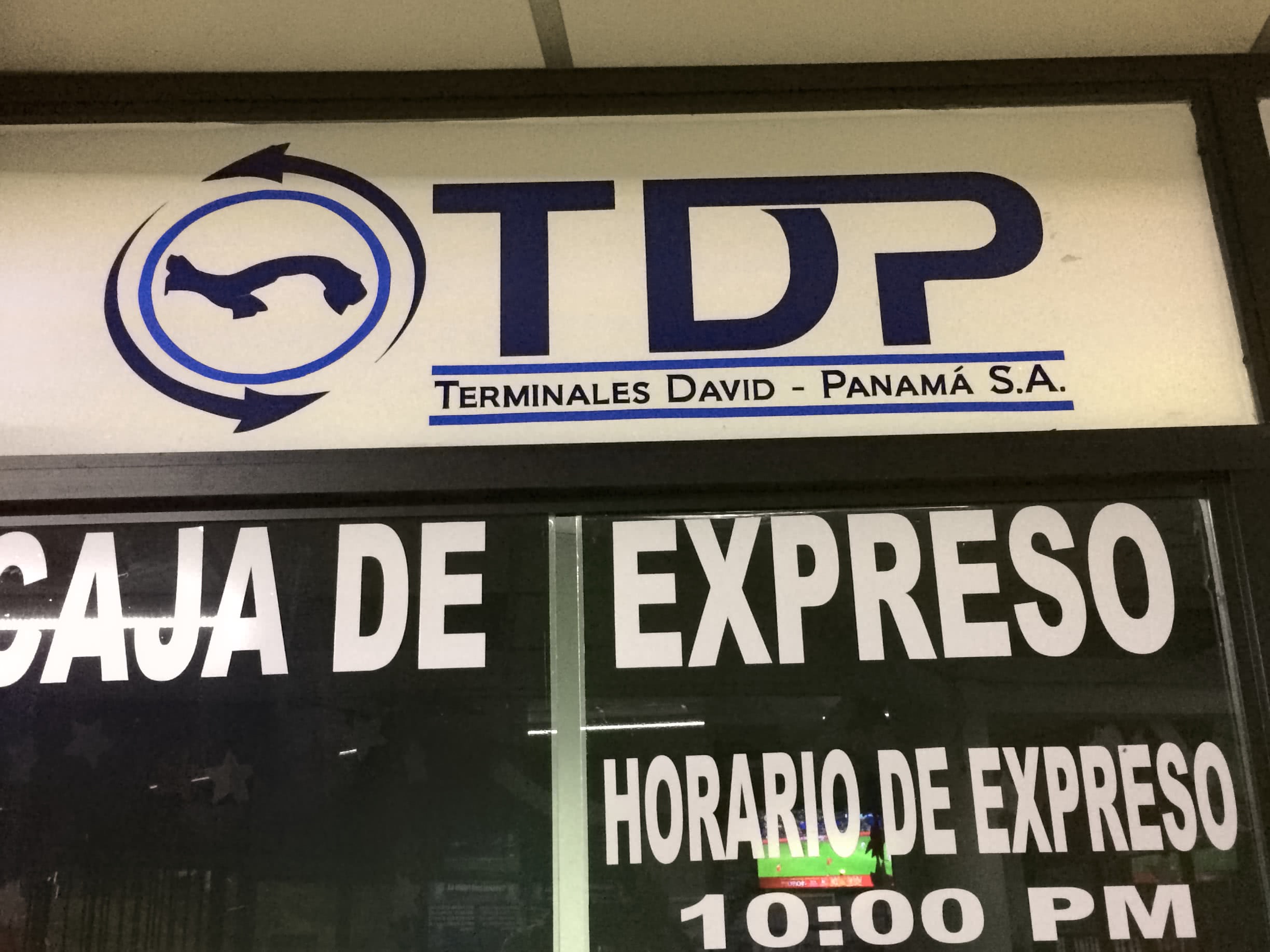 The next day was RAINY and since there wasn't much drainage on roads, we had to dodge lots of puddles and flooding. Our goal was to find the bus terminal for our next bus out to Santiago de Veraguas.
We had researched the bus information before leaving Costa Rica on the CentroCoasting website. They provided bus routes, schedules and tons of information about buses all over Latin America. The site was crowd sourced by travelers from all over the world submitting information while they took the buses. Such a cool resource! (We actually contributed quite a bit once we made the trip to help update any images, etc.)
One of the things we cleared up that day was that both the bus route and the terminal had the same name "Terminales David". We confirmed that the schedule that we found online was the same that was posted in the terminal. We had all the information we needed to leave the next day. We'd have to wait until an hour before we left though to actually purchase the ticket, so don't plan on purchasing it too far in advance!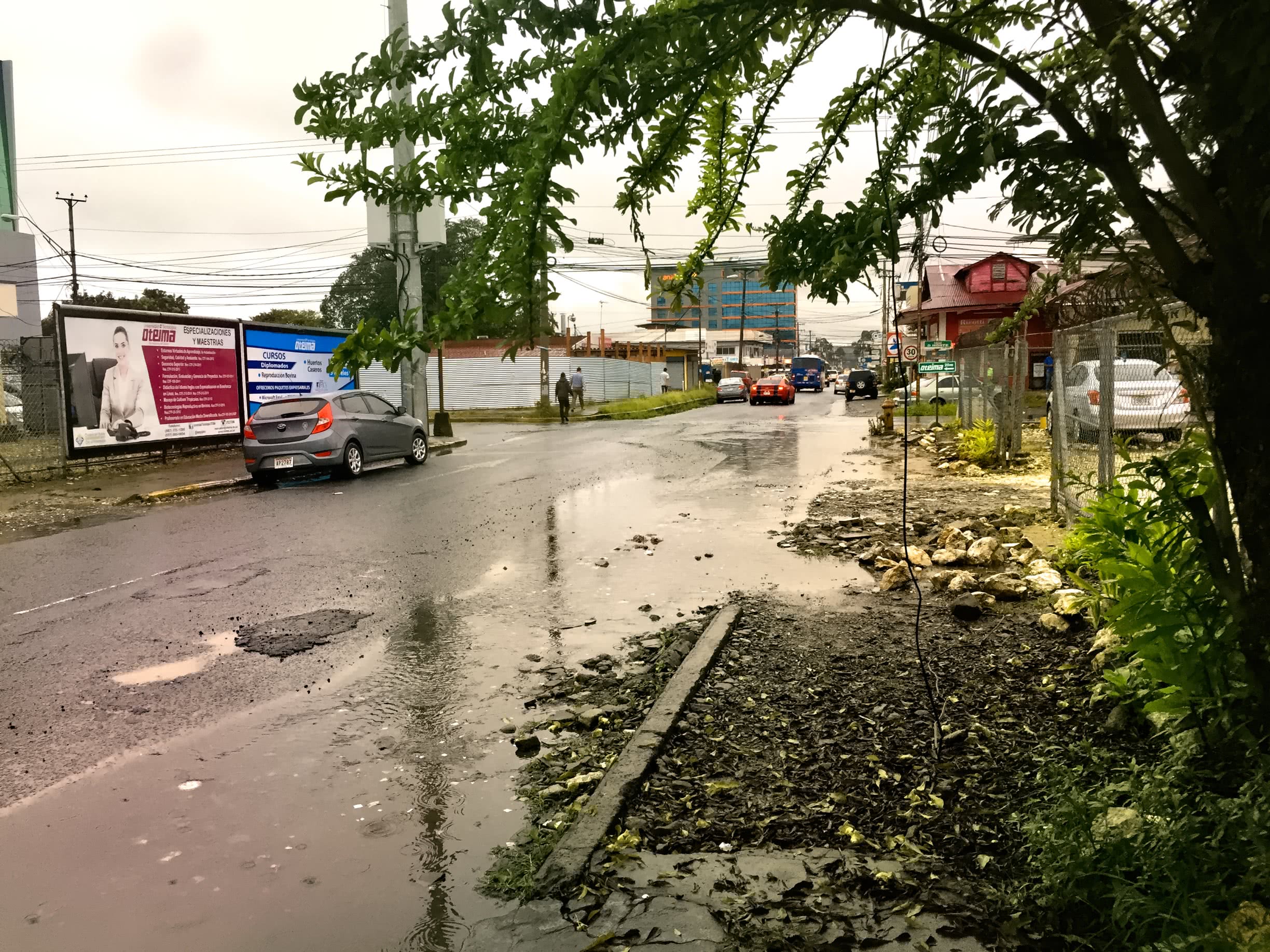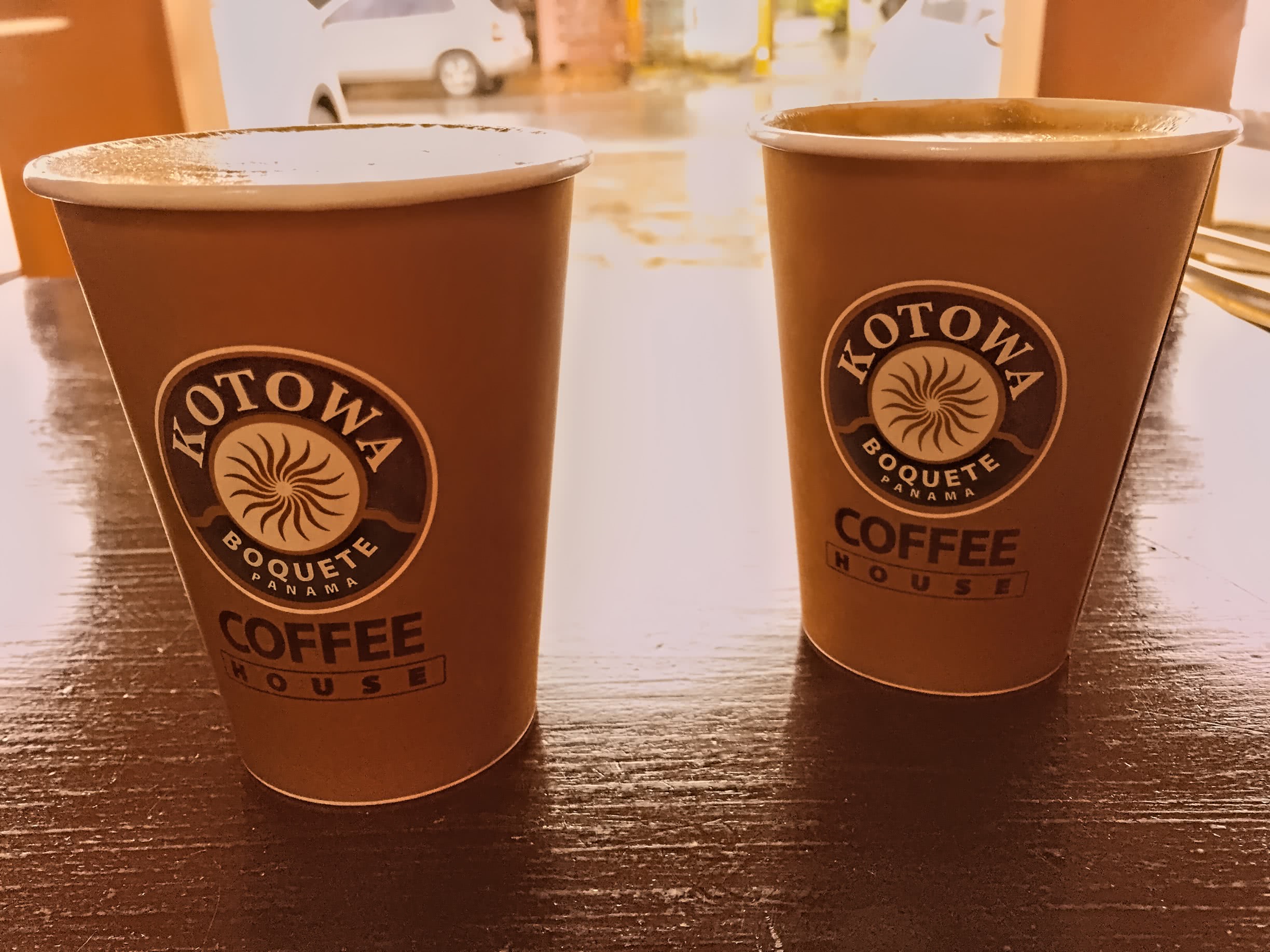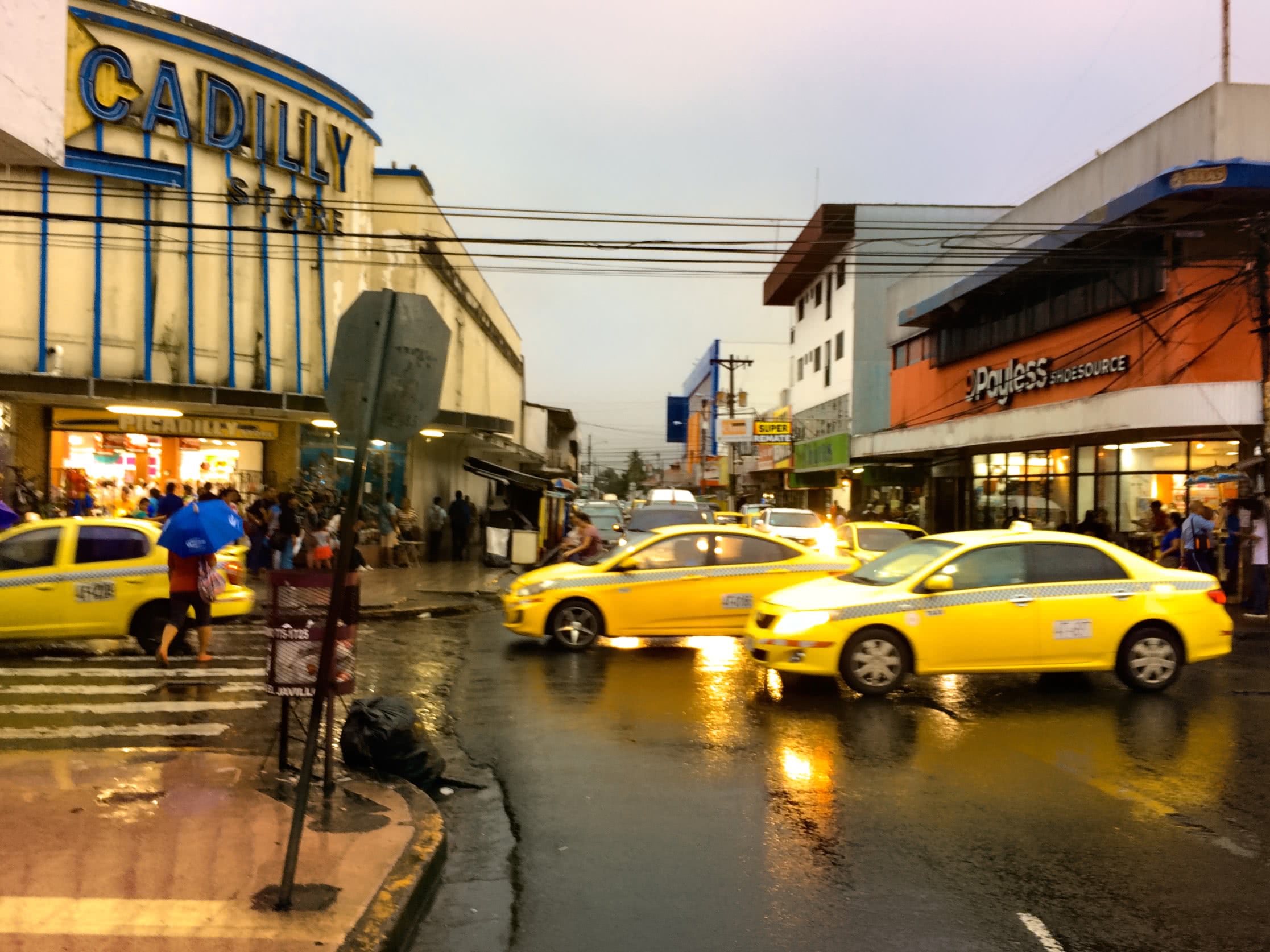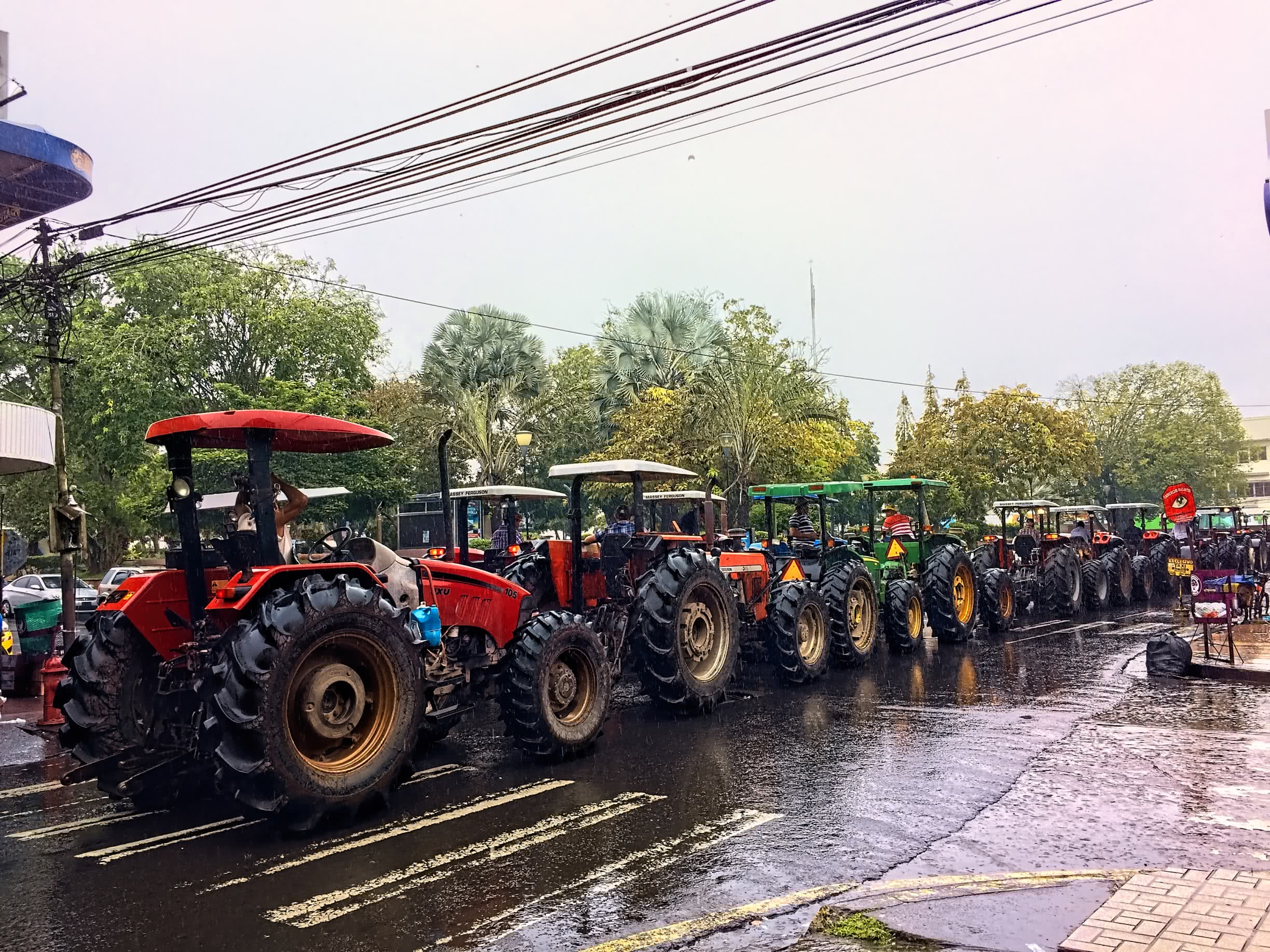 We didn't have much else planned for the day so we just walked around town. Not much fun in the rain but we wanted to explore a bit since we'd only spend a short time in David. Luckily we found a coffee shop to get out of the rain for a bit.
Something we didn't expect to see was the parade of tractors going by! I guess it was some kind of agricultural celebration? Overall it was a pretty run down town, not much else to report. I guess it was fine that we only had a short time there.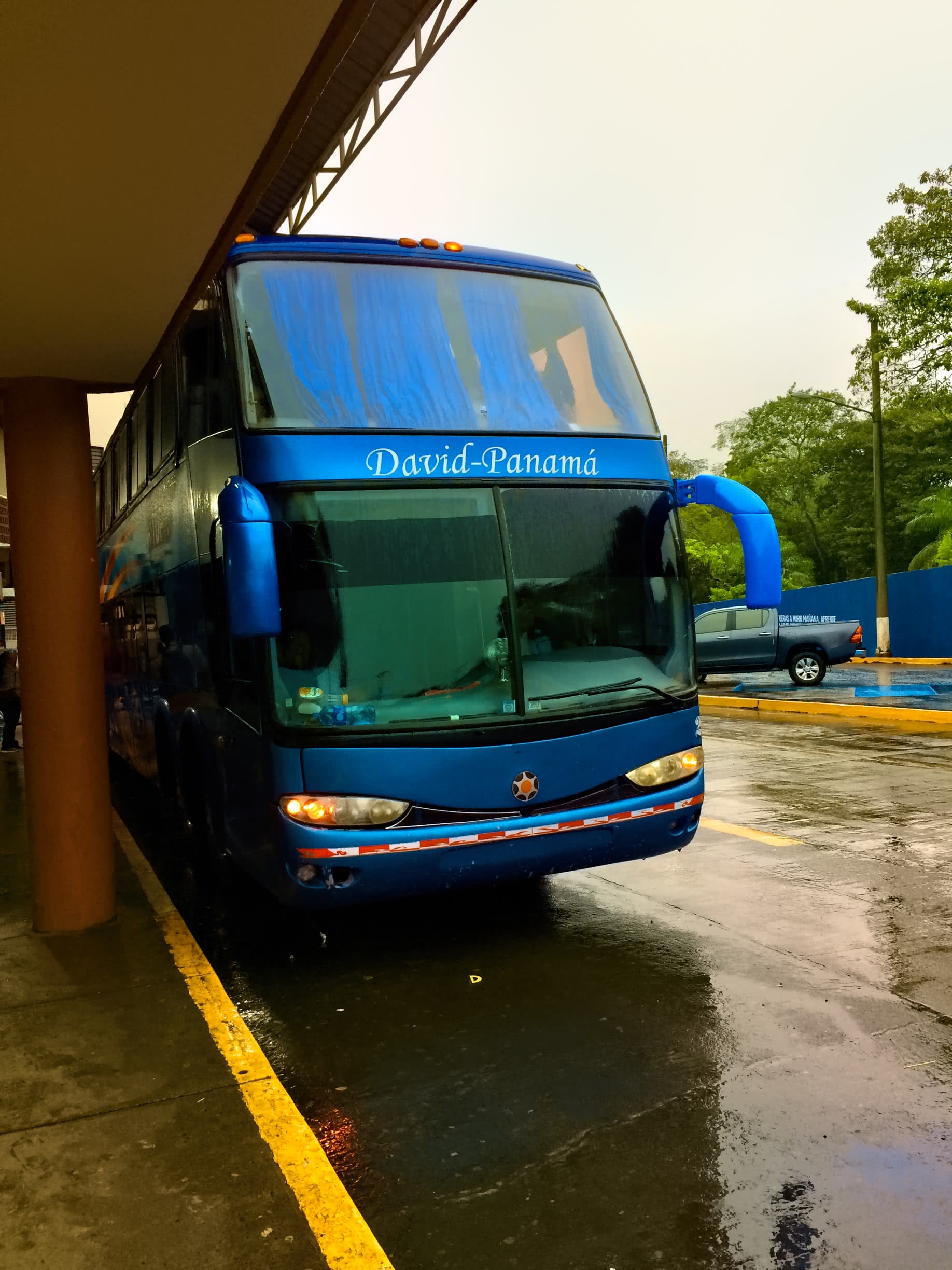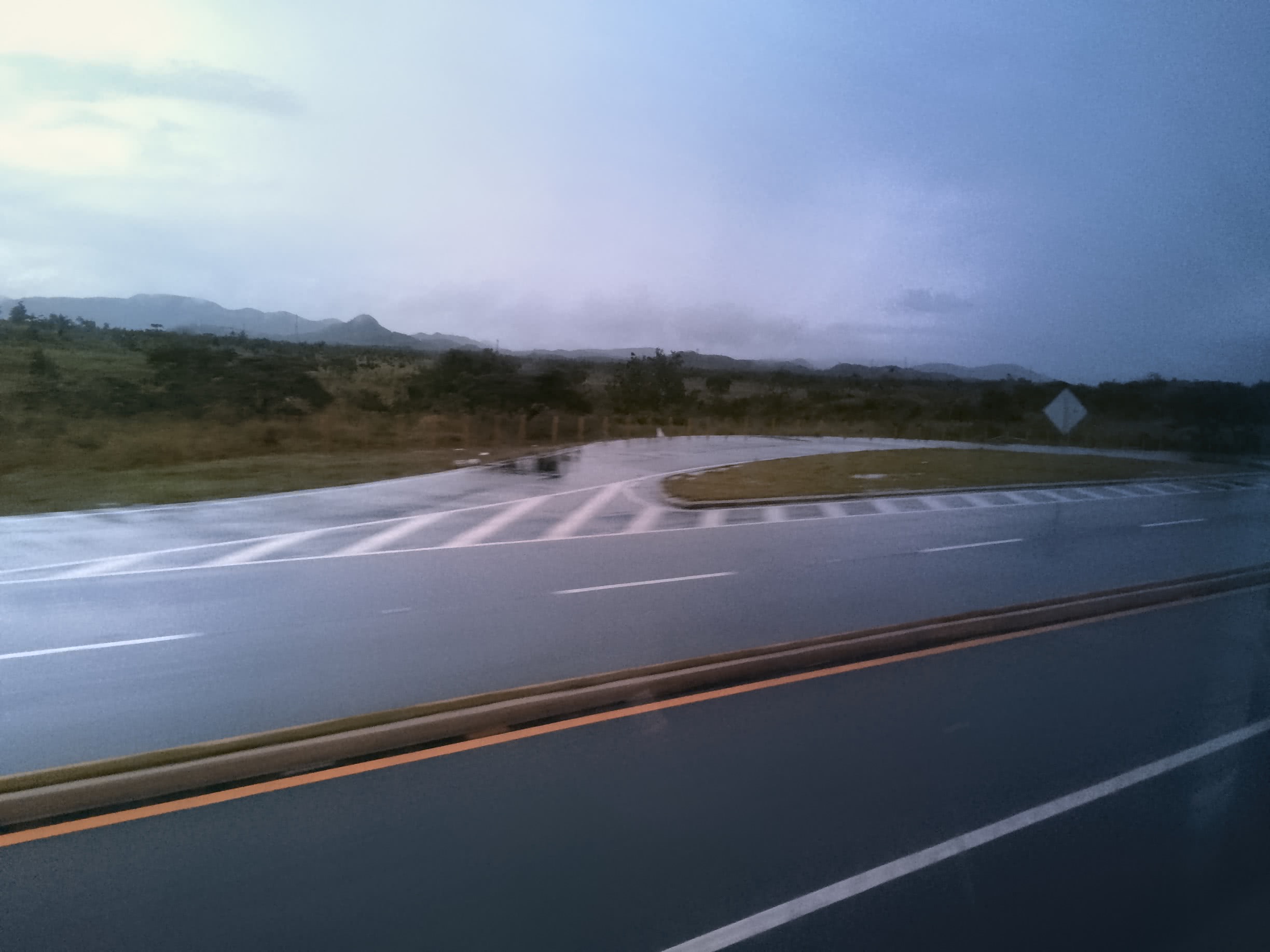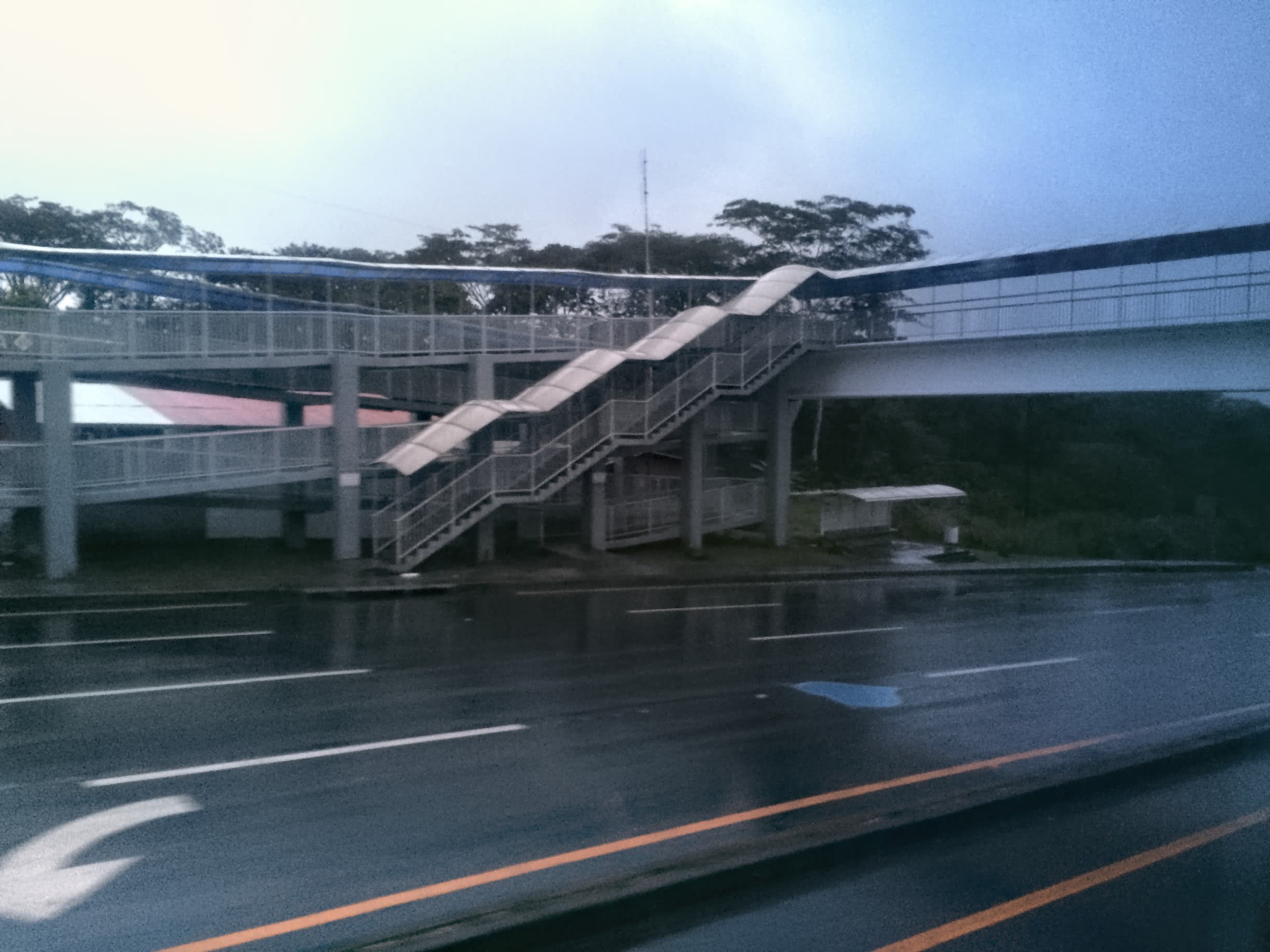 The next morning we grabbed a quick bite to eat before boarding the bus. Man, it was still raining, but luckily we knew where we were going and what time we'd leave. Our bus fare ($18 total ) was reasonable, as promised, and we were in our seats. We had learned that our stop for Santiago was also the halfway point rest stop, so it should be pretty easy to figure out when we arrive.
During our journey, we couldn't believe the Panamanian roads. They were wide, paved, and had separate bus stop lanes! And those walkways over the road, where were we? This was completely different than our Costa Rican roads we were used to. It was so much closer to highways you'd see in the US, we were quite surprised! 
We'd be there in about 3 hours. When we were close, we contacted Pame to let her know we were on our way. Fortunately we could use the same Latin American cell phone provider in Panama too. There was a little confusion of who would be picking us up but apparently the entire family was involved. 
Once we arrived at the rest stop, we looked for Millie and Mayito, Stella's aunt and uncle. Our actual arrival point changed from La Pyrimidal to Los Tucanes but luckily they were right next to each other, so we still found them!
Let the Spanish begin! We were quick to find out that every one of Stella's family members and neighbors only spoke Spanish! So here we were with new people, in a new place, speaking only a foreign language. Our first stop was the grocery store for some supplies and then we'd be at our apartment, to start our 6 months in Panama.
---
Sidebar
Have you ever had to pay an exit tax when leaving a country?
We've experienced this during earlier trips to Costa Rica but now it is included as part of your plane ticket. It was a good way to use up those final Colones before leaving the country! Since we'll be crossing on foot, it is still necessary to pay it. This trip, we ended up using some colones as well as USD to pay our $8 each. They give you a receipt showing you paid which you then walk over and show at the Costa Rica Migration office.
Back to Reading
Wondering why I received money?
That's because there's a charge to use the restroom in many Latin America countries. This fee, approximately 75¢, pays the attendant who is there to make sure you have soap, toilet paper and a clean facility.
Back to Reading
What is an onward travel ticket?
When US citizens enter foreign countries, it is basically required to show that you will, in fact, leave 😀. If you're like us and you don't know where your next stop will be or when you'll actually leave, you won't have the plane ticket to prove this. In order to get around this issue, there are websites available to rent a fake plane ticket for 24 hours during your arrival or border crossing. Once you show it as proof, it expires. The convenience fee for using this service is around $10, definitely worth it if you ask us.
Back to Reading