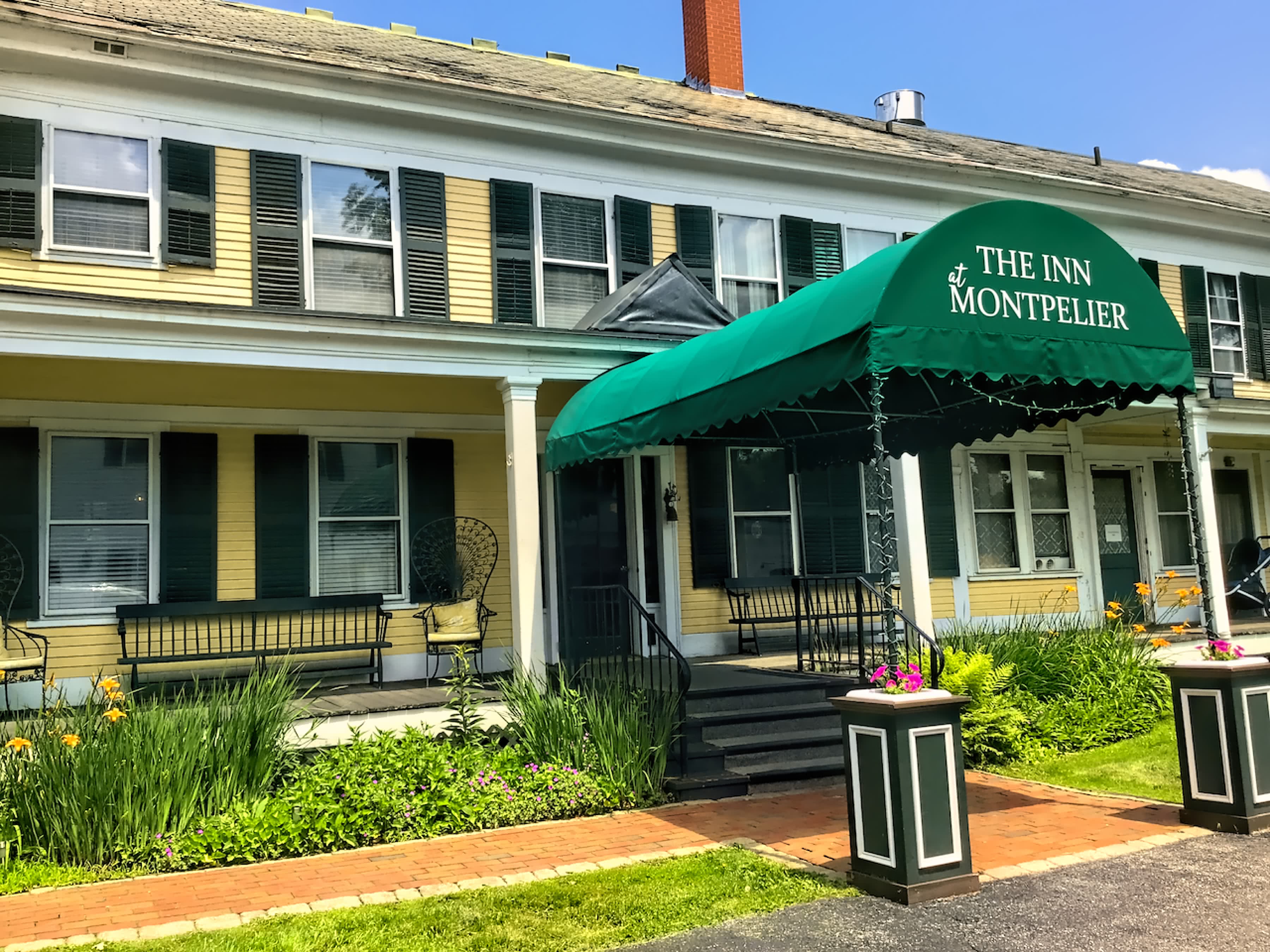 We stayed at the inn during a layover on our way from Montreal to Springfield, MA. Montpelier was the halfway point and we'd never visited the town before so we thought it would be a fun day trip. Embracing the quaintness of the New England town, we chose to stay at a bed and breakfast. Also the location was only a 10 minute walk from the Greyhound bus stop.
The room was really cute and even had a desk so there was an extra place to set your things. There was a closet which was huge and provided an area to put our bags so they were out of the way. We also went down the hall to sit in the lounge and just hang out. Everything you need for a relaxing stay.
The staff at the inn really helped us out. We had sent a message to see if we could leave our bags in the office since we'd be arriving early but they made sure our room was ready ahead of time so we could just check in upon arrival. We decided to have an easy dinner so we ate at the in-house restaurant. The food was great and we were able to sit outside on the large old-school porch, enjoying the garden and sunset. Breakfast was good, too, and we could have a bite before we needed to head over to the train station.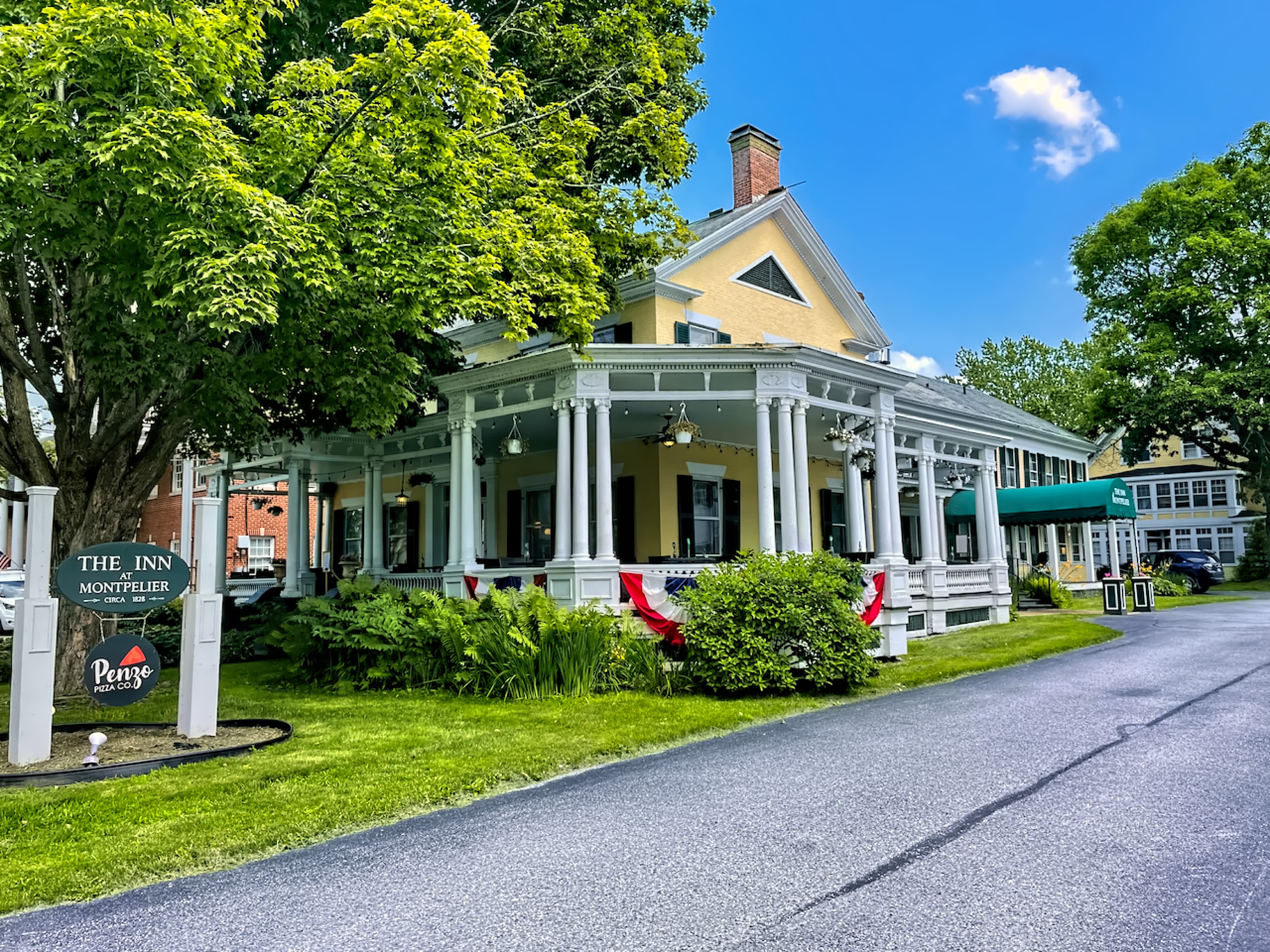 For any people that are staying here without a car, we do have a story. According to the apps Uber and Lyft both operate there but when it was time to catch our train, there were no drivers to be found. Also there's a local taxi company whose automated system said they would be there "shortly", but they never showed up. This brings us back to the staff at the Inn. We went back in, kind of frantic, as the time was ticking away and asked if anyone could bring us over to the station.  The same lady that had checked us in early, made her car available to one of the waiters at the restaurant and we were on our way. We got there with a few minutes to spare and the day was saved!
Thanks so much to everyone at the Inn at Montpelier for helping us enjoy our time there. We really appreciate all of you!