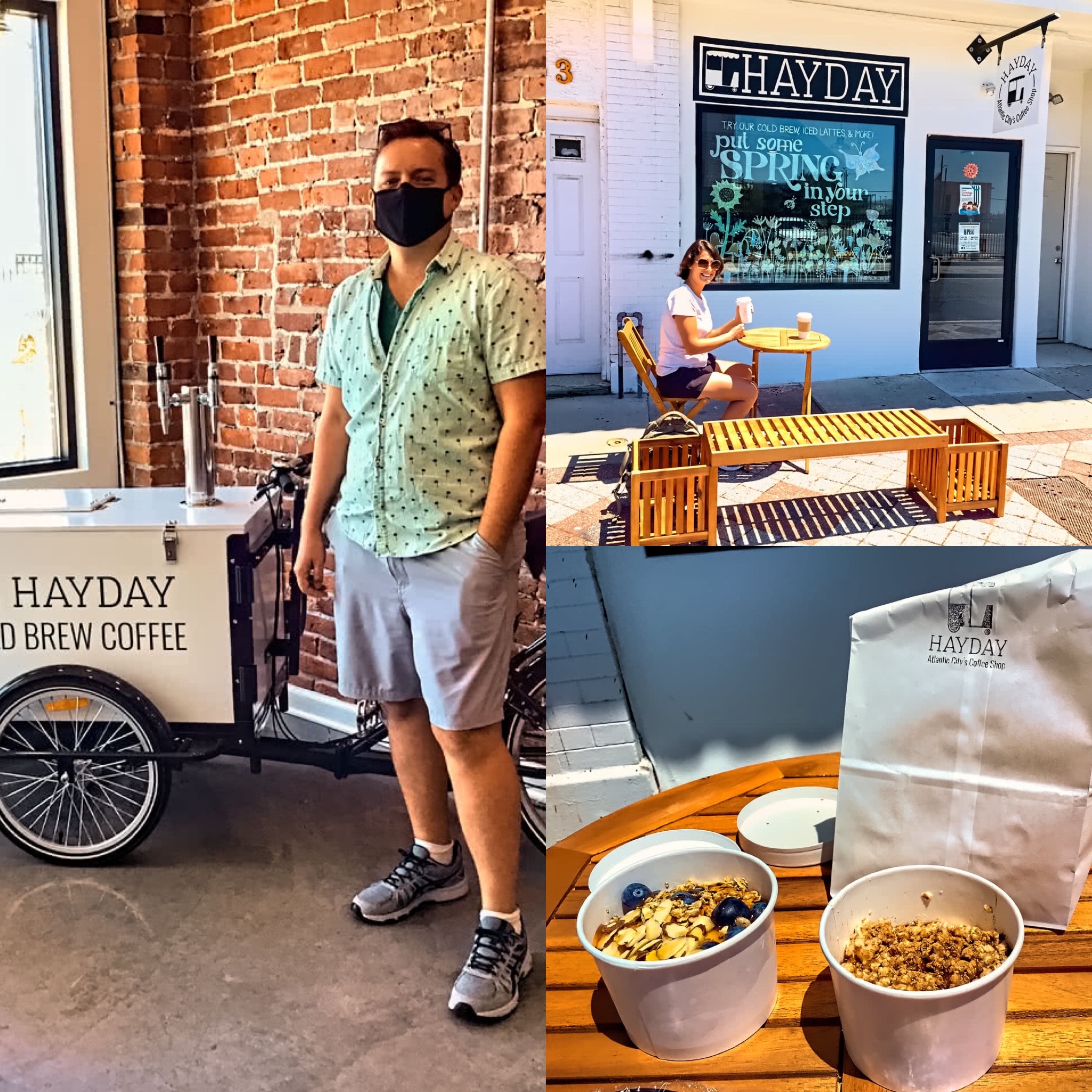 We're always on the search for a cool coffee shop to hang out, do a little work and enjoy a fancy cup of coffee! We found HayDay on one of our first days in Atlantic City. They not only have all kinds of delicious coffee drinks, they have gluten free treats too!
We tried the Irish potato and the French toast drinks. Then after about an hour of working, decided we should have some food too. Both their yogurt with fresh fruit and classic oatmeal were great! We even saved some room for a gluten free lemon bar, that was excellent!
It was such a great find that Neil decided to go back for another coffee, a few days later.
Thanks so much to the girls there. They were great hosts and they recommended the murals around town as a fun "local" thing to do.